Our libraries
Our library buildings are open for Imperial staff, students,NHS staff from our partner trusts and Imperial alumni.

Central Library, South Kensington
Library building
Open 24 hours
Except - closed overnight from 23.00 Friday until 10.00 Saturday
Return books at all times using the book drop box outside the library entrance
More about the Central Library
To report noise or request assistance from an Attendant text 07725 159853 anonymously
Information Hub
Monday - Friday 08.30 - 21.00
Saturday 10.00 - 18.00
Sunday 11.00 - 19.00
Enquiries
020 7594 8810
We respond to ASK, email and phone enquiries Monday to Friday 09.30 - 21.00 and at weekends during term time. We are closed on Sundays during the summer vacation.
Campus libraries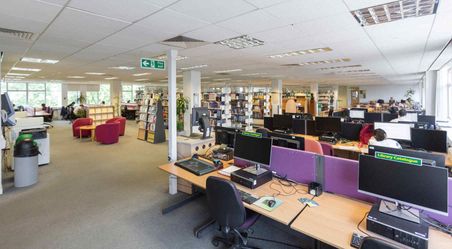 Charing Cross
+44 (0)20 7594 0755
Open 24 hours
Except – closed overnight 21.00 Friday evening until 10.00 Saturday morning
In person enquiries:
Monday – Friday
09.00 - 21.00
Saturday
10.00 - 17.00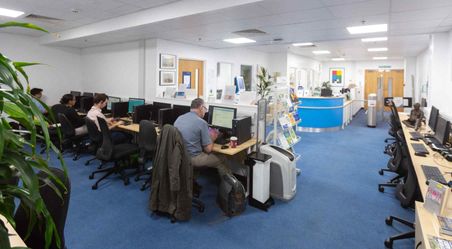 Chelsea and Westminster
librarycw@imperial.ac.uk
+44 (0)20 3315 8107
Library staff onsite
Monday* - Friday
09.00 - 21.00
* except bank holidays
Saturday
13.30 - 17.00
24/7 swipe card access for Imperial College London staff and students and Chelsea and Westminster NHS Trust card holders with active library membership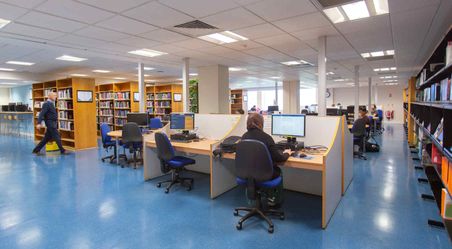 Royal Brompton, St Mary's and Silwood Park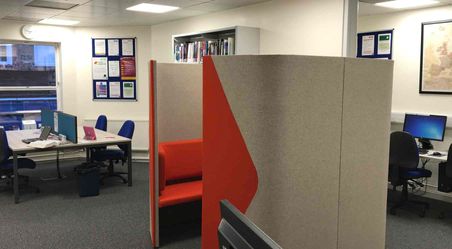 Royal Brompton
br.library@imperial.ac.uk
+44 (0)20 7594 7917
Library space open
Monday - Friday
07.00 - 19.00
Staffed hours (may vary with availability)
Monday - Tuesday
09.30- 17.00
Wednesday - Friday
10.00 - 16.00
St Mary's
sm-lib@imperial.ac.uk
+44 (0)20 7594 3692
Main library
Monday - Friday
09.00 - 21.00
Saturday
13.30 - 17.00
First-floor gallery
open daily 07.00 to midnight
(swipe card access outside staffed opening hours)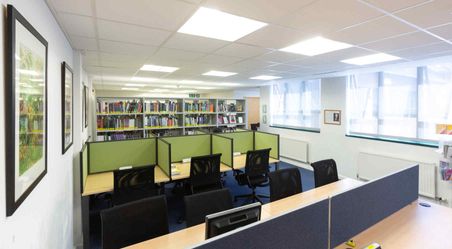 Silwood Park
silwood.library@imperial.ac.uk
+44 (0)20 7594 2461
Open 24 hours
Staffed Monday to Friday 10.00 - 17.00
Access via swipe card
Please contact library staff before visiting Silwood Park to ensure the items you need are available