Student offer-holders in Medicine

Welcome to the School of Medicine MBBS Offer-holder Hub
Imperial's Faculty of Medicine is one of the largest in Europe, with multiple medical campuses across north and west London, and partnerships with a wide range of NHS Trusts, hospitals and clinics.
This access to a large and diverse patient population, alongside the opportunities provided by our reimagined MBBS curriculum that intertwines clinical skills with scientific knowledge as early as the first term and enables you to gain clinical experience from the start, with placements carefully selected throughout the course to give you a broad and balanced clinical learning experience.
Our teaching is enriched by our internationally competitive research and clinical expertise, so you'll be learning at the very cutting edge of the subject, from teachers who are leaders in their field. We deliver the course through a range of innovative and traditional teaching methods, including lectures, small group teaching, computer workshops, laboratory classes and problem-based learning.
As a offer holder, you may have queries that are more based on living in London if you're moving from further away in the UK or from abroad, what accommodation would best suit you, how to manage your finances or whether you can work alongside your studies. You might be wondering about the extracurricular activities available, or how best to get involved with the Student Union.
We are holding campus tours in June and July. If you wish to book one, please fill in this form. During the tour, you will have the chance to meet students and academics from the faculty of Medicine.
We also would like you to invite you to keep an eye on the College's Offer Holder events page, which will help you with the next steps of your journey to Imperial.
We're looking forward to meeting you soon!
---
Dates for your diaries
• 29th July - last date to apply to be guaranteed a place in our accommodation.
• 1st August - If Imperial is your Insurance choice you will receive an email invite to apply for accommodation by this date.
• 18th August - A Level results published.
• 31st August - If you have any outstanding offer conditions (eg. proof of English Language) you must meet them by this date or you could lose your place.
• Early September - Candidates who have secured a place in university accommodation will be notified by email. Offers must be accepted by the date specified in the email.
• 2nd October - moving in day.
Visit the campus from the comfort of your home
Unfortunately, Covid19 measures are still in place, which means you won't be able to travel to campus for a little while longer. With our 360 virtual tour website, you will feel like you're already there! Have a look here.
Are you ready to start?
The shift from A-Levels or equivalent to university can be a challenge as you get used to more self-guided study. Hear more directly from our current students: here is Helena's video on studying from home, and here is the link to our Medicine Student blog, where Pylin's entry provides you with some top tips.

We are incredibly proud of our diverse student population and you can read more stories from our current students below, explore their journeys into medicine and explore the wide variety of activities which occur in our dedicated Students' Union, who support and champion students from all backgrounds.
What's on the course?
The six-year Imperial College MBBS undergraduate curriculum has recently undergone a major review aligned with the Imperial College Learning and Teaching strategy. The reimagined curriculum commenced in October 2019 and is carefully designed to prepare you comprehensively for clinical practice and life in the NHS in an increasingly digital world, as well as in preparation for the new Medical Licensing Assessment.
You will be based at the South Kensington campus and Charing Cross campus (near Hammersmith) throughout your studies. You will also be undertaking clinical and General Practice attachments across London and further afield.
The curriculum integrates science, clinical experience, skills and professionalism through three Phases, each building on the knowledge and skills acquired in the last. Lecture-based content has been reduced with the introduction of a blended learning approach, more small-group teaching and the incorporation of innovative digital materials. You will have protected time to prepare for teaching sessions beforehand, as well as to consolidate your learning after sessions. Imperial's reputation for excellence in science and research is preserved and modernised in this curriculum, preserving the history and tradition of Imperial's sought-after MBBS programme and transforming it ready to prepare the clinicians and medical scientists of the future.
The School is focussed on student wellbeing and offers significant support outside the curriculum itself, both academically and from a welfare perspective. The curriculum now reduces the burden of high-stakes assessments, and includes modules to help you understand and manage your own health-related behaviours. The introduction of an Academic Tutor structure means the support network begins from your first week, and your Tutor will meet with you regularly to provide feedback and study skills advice via a coaching approach, ensuring you always have the tools and skills to manage your studies throughout your programme.
If you are interested in extra-curricular activities, you should also check out the I-Explore programme, which allows you to develop your passions whilst earning credits toward your degree.
Ready to come to Imperial?
International Students
To help you prepare for Imperial, we want to help you get ready to join us in October.
If you are an international student, visit Imperial College's International Students' page for bespoke information and advice, including visa and immigration steps.
You can also keep up-to-date with the latest travelling information, as well as the latest Covid19 measures.

Get ready for university
The shift from A-Levels or equivalent to university can be a challenge as you get used to more self-guided study. Hear more directly from our current students: here is Helena's video on studying from home, and here is the link to our Medicine Student blog, where Pylin's entry provides you with some top tips.

We are incredibly proud of our diverse student population and you can read more stories from our current students below, explore their journeys into medicine and explore the wide variety of activities which occur in our dedicated Students' Union, who support and champion students from all backgrounds.
Course Phases
Phase One
Phase One of the programme runs over three years and comprises an integrated programme that covers the scientific basis of medicine, linked to clinical presentations as well as professional values and behaviours. These concepts will be introduced through patient narratives or cases via a facilitated team-based learning approach.
The curriculum promotes critical thinking, personal/professional development, and team working. It involves a spiral curriculum model, with alignment of learning activities and assessment strategies within each of the modules.
You will have regular clinical experience from the outset in both NHS Trust and community settings. Phase 1C (the third year of the programme) includes longer attachments in hospitals and primary care, supported by structured teaching.
The course will start with an introductory module on Principles of Medicine. Students will then engage in an integrated course where teaching on each of the body systems is complemented by case-based learning and early exposure to patient care in a variety of health community settings. Practical skills will be taught early in the course in clinical skills laboratories. There will be a focus on health and prevention of disease, specifically talking about behaviour change.
Knowledge of the human body will be delivered through Anatomy and Diagnostics via cadaveric dissection, clinical imaging and linked clinical skills. You will develop research skills through the Clinical Research and Innovation module with the opportunity to select a research experience.
By the third year, students will spend the majority of their time working in clinical practice, with 10-week attachments in primary care, medicine and surgery.
There will be opportunities to undertake clinical improvement and clinical research projects within Phase One.
Phase Two
In Phase two you will undertake your BSc. The BSc pathways at Imperial aim to create clinicians and academics with the ability to interpret and inform best practice, and to extend boundaries of current thinking and advance medicine.
The BSc involves a series of modules and a supervised research project in an area of particular scientific/medical interest. This will enable you to develop consistent foundations in research skills, from which you can grow into a competent clinician and clinical researcher.
You will select one of the following specialisms:
Phase Three
Please note, Phase Three of this course is currently being reviewed for 2022 entry. Please check back soon for the latest updates.
Phase Three covers the final two years of the course, with an emphasis on preparation for practise as a future doctor. Students will build on the knowledge, skills and behaviours developed in the first four years of the programme.
Student Profiles
Callum
Tell us a bit about you
I have lived most of my life in a small town called Sandy and I went to a small school where I was the first person to get into a medical school. I am part Grenadian, part Chinese and part English. I love making art, going to the gym and cooking. Oh yes, and I am also dyslexic.
What made you want to study medicine?
I love the idea of helping people and I really want to assist in making peoples lives easier and more pleasurable by helping to improve peoples health, whether that is their mental or physical health. I have also always loved the environment in a hospital and I want to be around people that have the same common goal of helping people.
Why imperial?
I have always wanted to go to Imperial for a few reasons. The first thing that made me want to go to Imperial when I was younger is that my Dad also went to Imperial when he finished at school. However, what made me apply to Imperial when I was seriously considering where I wanted to go to university was the world-class teaching, the excellent course structure and the inspiring location.
Your top-tips for offer holders?
I think the most important tip for people that are holding offers is to find the environment that you work best in and whether or not you work well when you are with people and also what type of people you work best with. I think this will not only help you get the grades that you need to get into university, but it will also help you once you start your degree so you spend less time trying to figure those things out.
Yasmin
Tell us a bit about you
I'm from the North West of England. I studied A-levels in Biology, Chemistry, Psychology and EPQ. I started studying Medicine at Imperial in 2020, which has been amazing! In my spare time, I enjoy singing in the National Youth Choir, playing in orchestras and getting involved in different societies.
What made you want to study medicine?
It was a combination of different experiences and my interest in science that led me to choose medicine. I really gained a first-hand insight into the clinical patient contact aspect of medicine through my personal experience. What made me choose medicine over other health-care professions was the idea that medicine gives a platform to build on scientific knowledge and is extremely varied – you can get involved in a variety of specialities, research, teaching, management and so much more! Being able to combine my scientific curiosity with the responsibility of improving patients' quality of life attracted me to medicine.
Why Imperial?
As soon as I stepped foot onto the Imperial Campus and explored, I knew Imperial was the ideal university for me! I love how the medical course is structured as there's a perfect balance between scientific research aspects and clinical experience. Imperial offer an array of opportunities to get involved in from societies to research projects. The student support is amazing and Imperial is in the heart of London – so there's lots to do!
Your top-tips for offer holders?
1. Socialise with students who are also coming to Imperial to study medicine before you start. This is a great way to start getting to know people in your cohort and will make you feel more comfortable once commencing the course. Especially during COVID, this really helped me and I met some of my closest friends this way!
2. Attend the Freshers Fair! There are so many amazing societies you can get involved in! Whether you want to continue with your hobbies or try something new, there's something for everyone! It's a perfect way to get to know like-minded people in all years!
3. Organisation is key! Make sure you are on track with lectures and work because it's hard to catch up!
4. When studying, make sure you prioritise understanding of concepts, rather than memorising the intricate details – this will allow you to appreciate the significance of what you're studying!
Hear directly from our students
More information
Other resources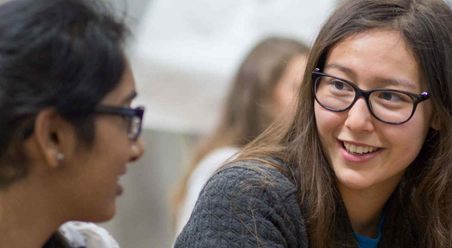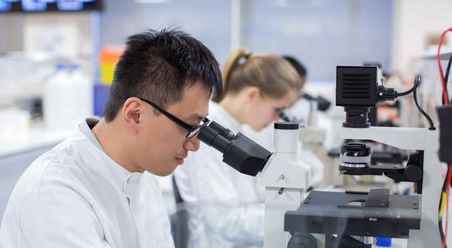 Careers
Interested in finding out more about your career prospects? Visit the Careers Service website for guidance on writing your CV, planning your career and for tips on finding jobs. The Careers Service also hosts several careers events, workshops and talks, all of which you can find more information on online. Visit the College's Careers Service webpage here.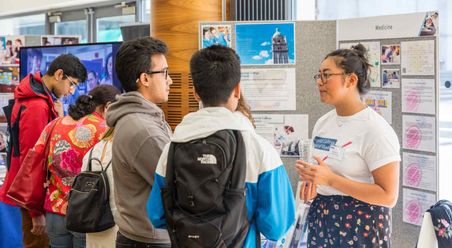 Imperial's Inclusivity Aims
The School of Medicine works closely with the Equality and Diversity team, supports the College's Admissions Schemes and frequently promotes and embeds campaigns with and from the College including Black History Month, Role Modelling, and Diverse@Imperial, an annual diversity campaign that features staff and students from a variety of backgrounds.
Keep an eye on us on Social Media
Would you like to keep an eye on us? Follow us on Social Media