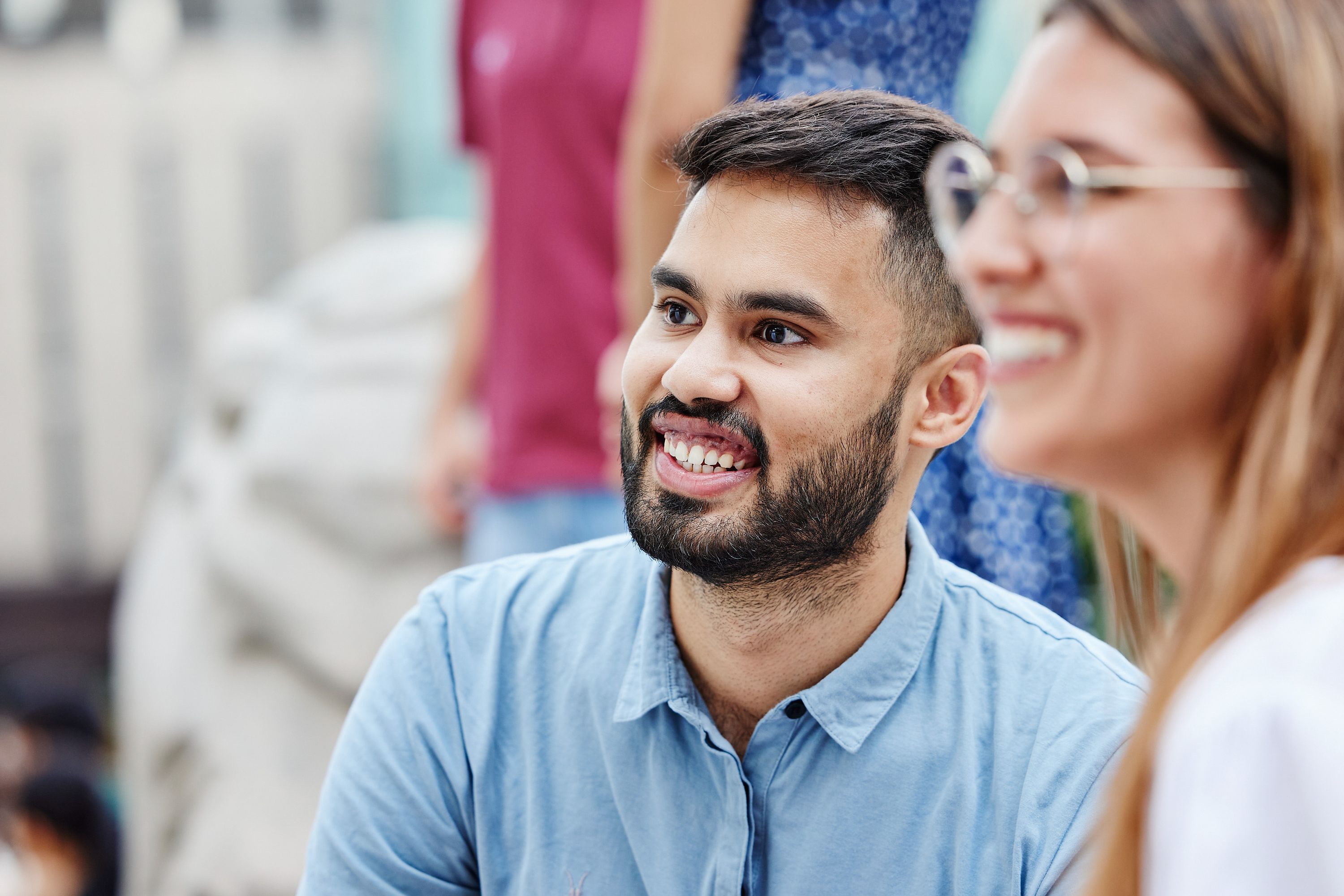 Full-Time MBA
An accelerated career pathway to responsible business leadership.
Your MBA your way
An accelerated career pathway to responsible business leadership
Become a business visionary studying alongside some of the world's most forward-thinking minds
Course key facts
Qualification

Duration

12 months

Start date

September 2024

Study mode

Full-time

Fees

£67,500

Home

£67,500

Overseas

Delivered by

Location
Minimum entry standard
2:2 degree or an approved professional qualification, and three years' continuous relevant full-time work experience
View full entry requirements
Course overview
The business world is in a constant state of change. Digitisation is transforming the way businesses operate and reshaping the rules of work. Business leaders need to understand the change technology brings and have the agility, skills, and confidence to navigate through this ever-evolving environment.
The Imperial Full-Time MBA will challenge you to imagine, innovate, and inspire. It will allow you to develop the skills demanded by recruiters for the future workplace, enabling you find innovative solutions and create impact in business and society.
We are always looking forward, and our recently redesigned programme boasts a curriculum that enables you to customise your learning experience to your career goals, gain international business acumen, and accelerate your responsible leadership aptitude.
An MBA is an investment in you. Your education. Your career. Your future.
Structure
This page is updated regularly to reflect the latest version of the curriculum. However, this information is subject to change.
Find out more about potential course changes.
Please note: it may not always be possible to take specific combinations of modules due to timetabling conflicts. For confirmation, please check with the relevant department.
The Full-Time MBA begins with pre-study modules. These primers are designed to ensure you are prepared for your core modules at the start of your programme, where you will develop a deep understanding of the fundamental areas of business.
The core modules build rapidly on your previous experience, while introducing new and challenging disciplines. You will explore advanced business topics to build a solid toolkit and acquire the skills to be an effective and inspiring leader in your chosen career path.
The leadership experience forms an essential part of your MBA and is key in preparing you to capitalise on the many opportunities that await you upon graduation. Your own personal careers consultant will be with you from the start, supporting you in the development of your career strategy and preparing you for success in your leadership transformation.
Business Analytics
Business Problem Solving
Corporate Finance I
Financial and Management Accounting
Innovation and Entrepreneurship
Managerial Economics
Marketing
Organisational Behaviour
Strategy
You will begin your journey of customisation with two flexcore modules. This will enable you to choose a variety of modules to stay on a general management path, or alternatively to study one of our newly developed specialisms in analytics, entrepreneurship or finance.
The three concentration areas are aligned to Imperial's research and faculty strength in these topics and reflect the key skills top employers are looking for in MBA graduates. 
Data Analytics and Visualisation for Business
Design Thinking: Solving Complex Problems Through a Disruptive Mindset
Corporate Finance II
Investment and Risk Management
Macroeconomics
Operations
In addition to the fundamentals of data, probability and statistical analysis​, explore how AI and machine learning are reshaping our ability to leverage data and tackle real-life challenges. This specialism is for anyone with an analytical mind and passion for data looking to be at the forefront of this rapidly evolving subject.
This concentration is designed for those seeking roles in technology companies as well as any organisations engaged in digital transformation of their products, services, and processes. Elective options range from AI ventures and digital business model design and digital transformation.
In addition to the support available to students via the Imperial Enterprise Lab, you'll discover the true meaning of innovation and how to solve complex problems with a disruptive mindset. This specialism is designed to give you the tools, support, and expertise to successfully launch your own venture or innovate from within and create change in your future organisations.
This concentration offers a deep dive into the mindset, knowledge, and skills for leading and transforming organisations towards greater sustainability and stakeholder impact. You may take this concentration if you are aiming for one of the growing number of specialist roles that corporations, consultancies, NGOs and governments offer in this area.
Electives include sustainable strategy, ESG-related finance, sustainable and social innovation, sustainable consumption, and energy business.
If you are looking to work in financial services, corporate finance or fintech, take the finance specialism. Access the Finance Lab, attend seminars with executives from leading financial services firms and start-up innovators and visit companies to see finance in action and develop your network.
Your next step is to choose from a wide range of electives, where you will continue to explore your own areas of interest. You can choose from traditional business topics such as marketing and strategy, or study electives that are unique to Imperial and our STEM expertise in areas including climate change, energy business, sustainability, AI, machine learning and more. If you've decided to pursue a specialism, you will choose your electives according to your chosen route.
Advanced Financial and Sustainability Reporting
Analytics Project
Big Data, AI and Machine Learning
Brand Management
Consumer Behaviour
Digital Marketing
Emerging Technologies in Marketing
Marketing Analytics: Leading with Big Data
Pricing Strategy
Project Management
Sales Management and Leadership (IB Glocal Elective)
AI Ventures
Digital Business Model Design
Digital Opportunities: Insights from the Startup Nation (IB Glocal elective)
Digital Technologies and Digital Transformation
Entrepreneurial Finance
Entrepreneurial Journey
Entrepreneurial SMARTCamp
Frugal Innovation - expanding markets, meeting needs (IB Glocal elective)
Leading Social Innovation
Wicked Problems, Systems Dynamics, and Entrepreneurial Innovation
Advanced Financial and Management Accounting
Asset Management and Alternative Investments
Cases in Corporate Finance, Mergers and Acquisitions
Clean Technology Investment
Corporate Governance and Stewardship
Corporate Law and Tax Strategy

Entrepreneurial Finance and Venture Capital

Financial Consulting Project

Insurance
Pricing Strategy
Private Equity
Sustainable Finance and Investments
The FinTech Revolution: New Markets, Models, and Opportunities
Venture Capital Finance
Digital Transformation: Leading Real-World Change
Family Business
Leading and Executing Strategic Change
Leading Social Innovation
Leading YourSelf
Managing Negotiations
Strategy and Leadership in a Digital World
The Future of Cities (IB Glocal elective)
Advanced Strategy in a Stakeholder Economy
Breakout Strategy
Climate Change and Business Strategy
Design for Business Transformation
Digital Business
Economics of Information and Intellectual Property
Energy Business
International Business
Strategic Networking
Strategy and Leadership in a Digital World
Strategy in Volatile and Uncertain Environments
Sustainability and Competitive Advantage
Sustainable Transformation Made in Italy (IB Glocal Elective)
We'll support your development as a leader by helping you understand how your awareness of ethical, societal, and diversity issues, as well as your own leadership style, play a role in every decision you make.
Leadership experience modules
The world needs responsible leaders who care about the long-term health of their organisations but also society and the environment. Using a holistic approach, our LEADS module runs all year and starts with giving you the tools to discover and analyse yourself.
You will move on to consider yourself in relation to others, and finally, explore the role of leaders in making organisations sustainable.
The Personal Leadership Journey is a Careers-led module that runs throughout the programme. It is designed to give you the key skills you need as a global professional through workshops, reflective exercises and one-to-one meetings. It will also enable you to make new connections with leaders and experts from the industries that most interest you.
Working closely with your own personal careers consultant throughout the year, you'll focus on four key areas including: Personal impact and networking, Executive communication, Managing your career, and Leading in a complex and connected world.
In order to make an impact on a global scale, you must understand the global environment in which you are working. As an MBA student, you will have opportunities to travel to international destinations to study at partner schools and work with local businesses.
Learn about the challenges faced by local organisations, and how a country's business environment affects the way organisations operate. You will be fully immersed into the business operations of a startup or small or medium sized enterprise (SME) and will be able to put into practice skills acquired in the classroom to create real-life results.
This is an integral part of the Full-Time MBA programme, with costs included in your tuition fees.
The IB Glocal Electives, which are shared across the MBA portfolio, teach students how to explore contemporary global business problems with a local perspective.
Our optional Global Exchanges programme allows you to increase your international exposure and build your network by taking advantage of specialised electives at one of our partner schools.
At Imperial we provide immersive opportunities to explore real-world business challenges, developing a global mindset and hands-on skills, you'll strengthen your understanding of business, innovation and responsible leadership.
Working in groups, you will use business model innovation to create economic disruption with positive environmental and social effects. Through this one-week learning laboratory, you will apply innovative thinking to complex international issues and generate business solutions.
In your summer term, you will be tasked to integrate and synthesise the theory you've learned in the classroom, together with insights from your business experience, and apply it in a real-world setting through either an Internship or Individual Project.
With tailored support and feedback, Careers Week enables you to focus on your career goals through a series of workshops and activities. Highlights of the week include: tailored career sessions, drop-ins for sector-specific career guidance, Entrepreneurs Day co-delivered by the Imperial Enterprise Lab and Imperial Hackspace, interview practice and feedback, and external one-to-ones for specific sectors
You have the option to attend a speaker series with industry leaders, as well as intimate seminars with Imperial College London experts from fields including climate change, AI and fintech.
Your MBA will culminate in an unforgettable capstone experience away from campus in a natural environment to give you the space to reflect upon your learning experience. In previous years, students visited a national park in Wales with their classmates while the class of 2022/23 visited Norway.
The Entrepreneurial Journey is your opportunity to work an idea into a product or service and pitch your proposition to a panel of venture capitalists to compete for a monetary prize. You can connect with Imperial scientists if your idea is tech-related.
The Strategic Consulting Project (SCP) module provides you the opportunity to work on a real-world business problem for a real client in a team setting. This will allow you to apply the knowledge you gained in the Business Problem Solving module, your other core modules (depending on the topic you are addressing), and your skill in working as part of a team which is supported by a faculty coach.
Gain practical experience in developing business/data analytics applications for business with our MBA Analytics Project. Work part-time in small groups over an approximately 10-week period to complete a business-related project which contains a significant analytics component.
Working either individually or in a team of two people (your choice), you will address an important, real-life problem, opportunity or challenge within a finance firm that is amenable to an approach based on data gathering and analysis. Teams will prepare a formal written proposal and communicate their results via both presentation and written report.
The Business Project allows you to develop your ideas on a particular topic of interest.
Professional accreditation
We are among a handful of business schools worldwide to achieve triple accreditation:
We have also been recognised for our work in tackling gender inequality in higher education with a Bronze Athena SWAN award.
Teaching and assessment
Teaching and learning methods
Lectures

Practical classes and fieldwork

Equipment/technique demonstrations

Presentations and seminars

Workshops

Case studies

Group work

Virtual learning environment

Lecture recordings
Assessment methods
Continuous assessments

Essays

Written exams

Multiple choice tests

Formal presentations

Reports

Case studies

Participation
Entry requirements
We consider all applicants on an individual basis, welcoming students from all over the world.
How to apply
Apply online
If you are applying to the Business School, you may be considered for one course per admissions cycle.
Application deadlines – Round 1 closes on 25 September 2023
We operate a staged admissions process with several application rounds throughout the year.
Apply by midnight (UK time) on the relevant application round deadline to ensure that you receive the outcome of your application by the decision date.
We recommend applying as early as you can – we cannot guarantee that places will be available, or that courses will remain open, in later rounds.
Application rounds
Round 1
Apply by 25 September 2023
Interview weeks commencing 16 October and 23 October 2023
Decision by 24 November 2023
Round 2
Apply by 15 January
Interview weeks commencing 12 February and 19 February 2024
Decision by 22 March 2024
Round 3
Apply by 18 March 2024
Interview weeks commencing 8 April and 15 April 2024
Decision by 10 May 2024
Round 4
Apply by 7 May 2024
Interview weeks commencing 20 May and 27 May 2024
Decision by 14 June 2024
If you are applying for a taught Master's course, you will need to pay an application fee before submitting your application.
The fee applies per application and not per course:
£100 for all MSc applications to Imperial College Business School
£150 for MBA applications to Imperial College Business School
There is no application fee for MRes courses, Postgraduate Certificates, Postgraduate Diplomas or research courses, such as PhDs and EngDs.
If you are facing financial hardship and are unable to pay the application fee, we encourage you to apply for our application fee waiver.
Find out more about the application fee and waiver
An ATAS certificate is not required for students applying for this course.
If you're a UK national, or EU national with settled or pre-settled status under the EU Settlement Scheme, you may be able to apply for a Postgraduate Master's Loan from the UK government, if you meet certain criteria.
The government has not yet published the loan amount for students starting courses in Autumn 2024. As a guide, the maximum value of the loan was £12,167 for courses starting on or after 1 August 2023.
The loan is not means-tested and you can choose whether to put it towards your tuition fees or living costs.
Your future career
Improve your career prospects by changing location, function, sector, or even starting your own business.
MBA graduates at Imperial are highly sought after in a variety of employment sectors.
93% of our Full-Time MBA class of 2022 were employed within three months of graduation
71% of our Full-Time MBA class of 2022 changed location for a new role.
Further links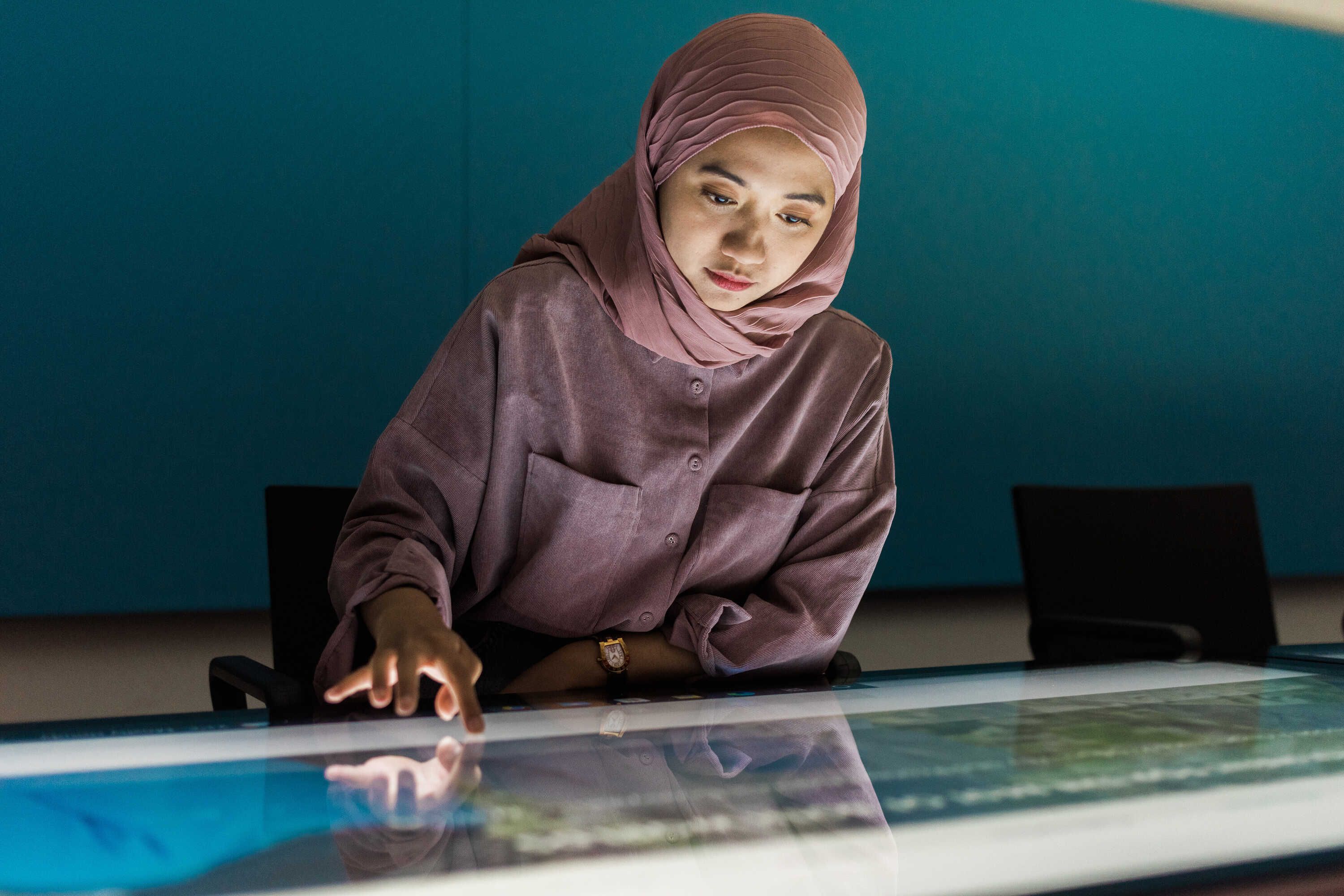 Learn more about our programmes, keep up-to-date with application deadlines and relevant events.
Sign up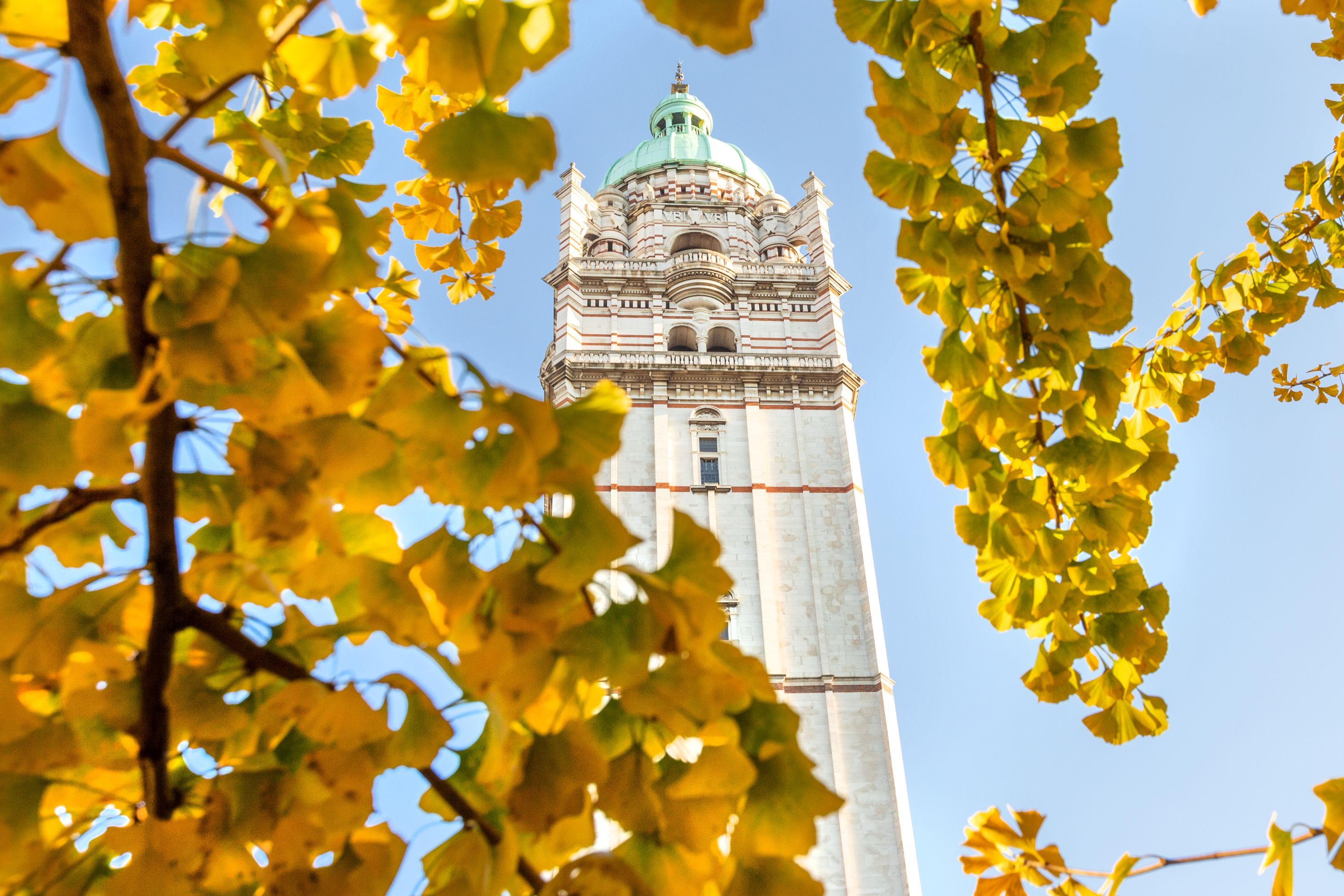 Meet us and find out more about studying at Imperial.
Find an event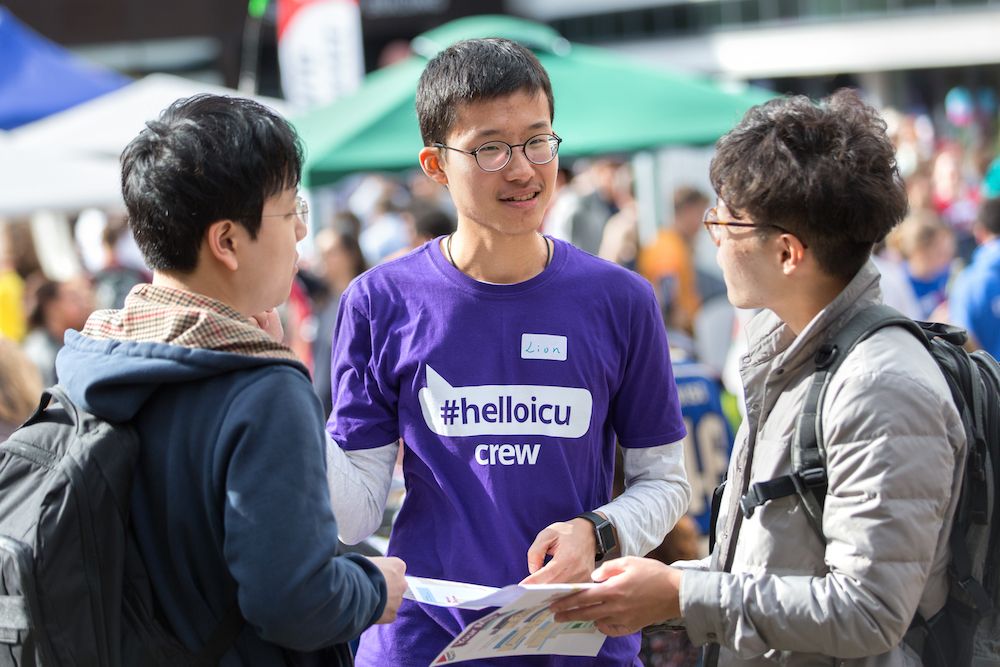 Terms and conditions
There are some important pieces of information you should be aware of when applying to Imperial. These include key information about your tuition fees, funding, visas, accommodation and more.
You can find further information about your course, including degree classifications, regulations, progression and awards in the programme specification for your course.
Programme specifications