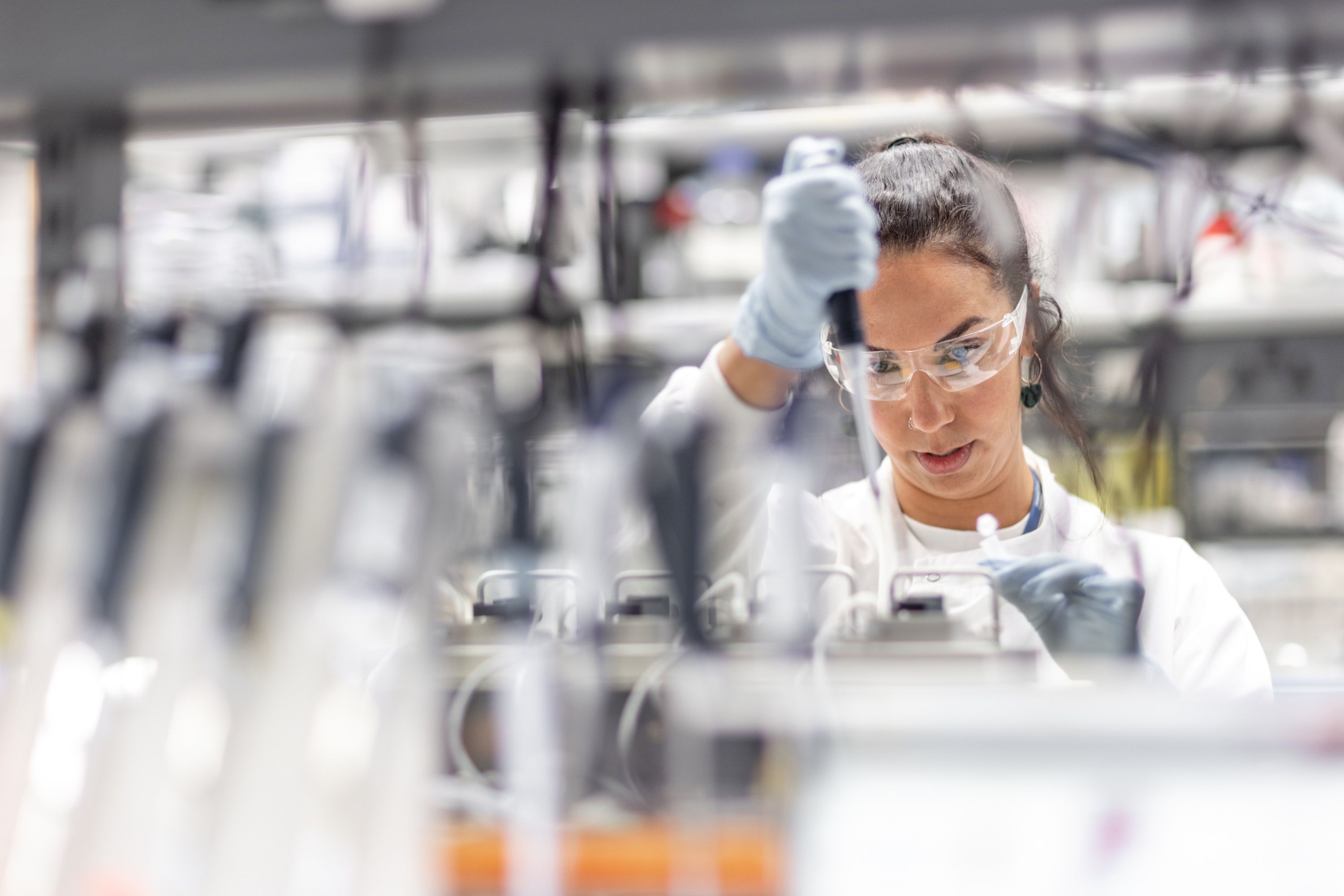 Biomedical Technology Ventures
Learn how to improve human healthcare through the application of technology.
Gain skills to identify opportunities to improve human healthcare through technology
Take an engineering approach to understanding and solving biomedical problems
Develop an entrepreneurial mindset and tap into a growing ecosystem of startups in the medical device industry
Course key facts
Qualification

Duration

3 years

Start date

October 2024

UCAS course code

B800

Study mode

Full-time

Fees

£9,250

Home

Not set

Overseas

Delivered by

Location

Applications: places

4 : 1 (2022)
Course overview
The Biomedical Technology Ventures BSc is set against the backdrop of an increasing demand for medical devices and growth of the healthcare industry.
In this programme, you will be guided in developing an entrepreneurial mindset and equipped with the skills to identify opportunities for improving human healthcare through the application of technology.
You'll balance lectures, workshops and seminars to explore the fundamentals of mathematics, medical science and computer programming.
Alongside a breadth of engineering and biomedical engineering knowledge, you will gain insight into the medical device industry and the potential entrepreneurial pathways to a career.
With the programme's strong emphasis on practical work and hands-on learning, you'll develop tangible skills and gain real-world experience through an internship at an industry startup.
The interdisciplinary nature of your training will enable you to work and collaborate effectively across the boundaries of multiple subjects.
You'll also complete a major project that will provide you with the opportunity to design, make and test an engineering solution to address a biomedical problem.
As a graduate, you'll have cultivated skills that could see you joining a med-tech startup, or translating ideas, knowledge and science into societal impact through a new biomedical venture.
Structure
This page is updated regularly to reflect the latest version of the curriculum. However, this information is subject to change.
Find out more about potential course changes.
In your first year, you will study the following core modules.
Core modules
Understand the economic principles, concepts and tools used to explain market conditions and analyse why business environments change over time.
Build your knowledge, skills and experience in starting an innovative business and learn how to secure critical funding and structure a deal to ensure your business' viability.
Learn the fundamentals of digital logic design and computer programming as you examine how digital computers communicate with the real world.
Harness the principles of engineering design and professional practice while collaborating on a Design, Make and Test group project. Work in a team to tackle a real design problem, broadening your engineering design skills and applying learning from other modules to a practical challenge.
Learn the principles of mathematics, computational thinking, electrical engineering, mechanical engineering and physics that you will draw upon throughout the Biomedical Technology Ventures course.
Uncover how to select the most appropriate mathematical technique for problem-solving and develop a platform of mathematical knowledge that you'll utilise throughout the Biomedical Engineering programme.
Develop a foundational understanding of the chemistry and materials science principles related to bioengineering. You'll also cultivate wet lab skills in preparing a range of biomaterials and practising key classification techniques.
Explore the key components and underlying technology of active medical devices, with emphasis on the physical principles of sensing and actuation.
In your second year, you will study the following core modules.
Core modules
Examine the major classes of biomedical implant materials (including metals, ceramics and polymers), focusing on their clinical use as replacements for body parts or tissue and the various reasons for failure.
Gain hands-on experience in a commercial environment through a six-week placement at a startup or a similarly suitable business.
Examine the basic concepts of structural mechanics and their relevance in design and risk analysis. You'll also explore key equations in the study of fluid mechanics and apply these concepts to fluids problems within a biomedical context.
Develop a foundational understanding of the tools and techniques used by organisations to analyse markets, measure business performance and guide financial decision-making.
Uncover how innovations emerge and gain adoption in the marketplace, and learn how businesses can transform themselves into effective innovators.
Build upon your previous mathematical studies and equip yourself with the essential skills and knowledge you'll utilise for the remainder of your Biomedical Engineering programme.
Gain insight into the process and challenges involved in the development of new products in the medical sector. Analyse case studies and hear guest presentations from startups, investment firms and entrepreneurs and learn from their experiences in bringing medical devices to market.
Explore a range of physiological concepts and systems, including the nervous system, musculoskeletal system, endocrine system, gastrointestinal system, reproductive system and renal system. Learn about control processes in these systems, with an emphasis on the role of control, operational and design constraints within the nervous system.
Examine the technical design of complex active medical devices, focusing on features such as sensing, interfacing instrumentation, actuation control and computational reporting.
In your third year, you will study the following core modules.
Core modules
Understand the concepts, principles and frameworks of strategic management, along with the methodologies required to analyse, formulate and implement appropriate policies within an organisation.
Gain an introduction to the rapidly expanding digital healthcare landscape and the roles of healthcare providers, epidemiology, clinical studies and health apps.
Cultivate skills in project management, planning, collaboration and communication as you work in teams and apply your knowledge to current research and device design problems.
Choose from a range of subjects hosted outside of the department and learn alongside students from other areas of study.
Discover the broad industrial and societal applications of cellular engineering and synthetic biology research. Learn how engineering cell behaviours has applications in fields such as industrial biotechnology, sustainable agriculture, biomedicine and pharmaceutical production.
Build upon your earlier studies in medical device entrepreneurship as you evaluate the relative importance of factors driving innovation and consider the advanced topics of strategy and business planning.
Uncover the key information and skills required by professional engineers in the development of medical devices and when preparing a project for CE certification or regulatory approval.
Understand how images of the human body can be obtained using different forms of penetrating radiation. Explore the underlying systems, technologies and operating principles behind the imaging modalities of x-ray, computer tomography (CT), magnetic resonance (MRI), ultrasound, and general optical imaging work.
Teaching and assessment
Balance of teaching and learning
Key
Lectures, seminars and similar
Independent study, group projects and individual research project
Year 1
27%

Lectures, seminars and similar

73%

Independent study, group projects and individual research project
Year 2
27%

Lectures, seminars and similar

73%

Independent study, group projects and individual research project
Year 3
17%

Lectures, seminars and similar

83%

Independent study, group projects and individual research project
Teaching and learning methods
Laboratory sessions

Lectures and guest lectures

Make, build and test activities

Tutorials

Study groups

Virtual learning environment
Balance of assessment
Key
Year 1
30%

Coursework

70%

Examinations
Year 2
30%

Coursework

70%

Examinations
Year 3
50%

Coursework

50%

Examinations
Assessment methods
Coursework

Examinations

Oral presentations

Poster presentations
Entry requirements
We consider all applicants on an individual basis, welcoming students from all over the world.
How to apply
Apply via UCAS
When applications open, you will be able to start your application via UCAS Hub. There you can add this course as one of your choices and track your application.
Application deadlines – 31 January 2024 at 18.00 (UK time)
Assessing your application
Admissions Tutors consider all the evidence available during our rigorous selection process and the College flags key information providing assessors with a more complete picture of the educational and social circumstances relevant to the applicant. Some applicants may be set lower offers and some more challenging ones.
Post-application open day and interview
When assessing applications, we will consider your examination results (already gained and predicted), your motivation and understanding of biomedical engineering as a career, your potential for leadership and teamwork, your interests and the referee's report.
You may be invited to an online interview if your UCAS application indicates that you are likely to satisfy our entry requirements and you demonstrate interest and motivation to study this course.
Additional activities will include a talk from our department, a group activity and a virtual tour of our department.
An ATAS certificate is not required for students applying for this course.
Home fee
2024 entry
£9,250
per year
Overseas fee
2024 entry
Not set
As a guide, the Overseas fee for 2023-24 was £37,900.
Your fee is based on the year you enter the College, not your year of study. This means that if you repeat a year or resume your studies after an interruption, your fees will only increase by the amount linked to inflation.
Find out more about our tuition fees payment terms, including how inflationary increases are applied to your tuition fees in subsequent years of study.
Whether you pay the Home or Overseas fee depends on your fee status. This is assessed based on UK Government legislation and includes things like where you live and your nationality or residency status. Find out how we assess your fee status.
Your future career
This career-oriented degree allows you to pursue opportunities in a rapidly expanding field.
Around 60% of postgraduates find employment upon graduation, while just over a third opt for continued study or training.
Get essential skills to pursue opportunities across a variety of career paths.
You can pursue a career in a range of sectors – with sought-after skills in medicine, healthcare and the medical devices industry.
Further links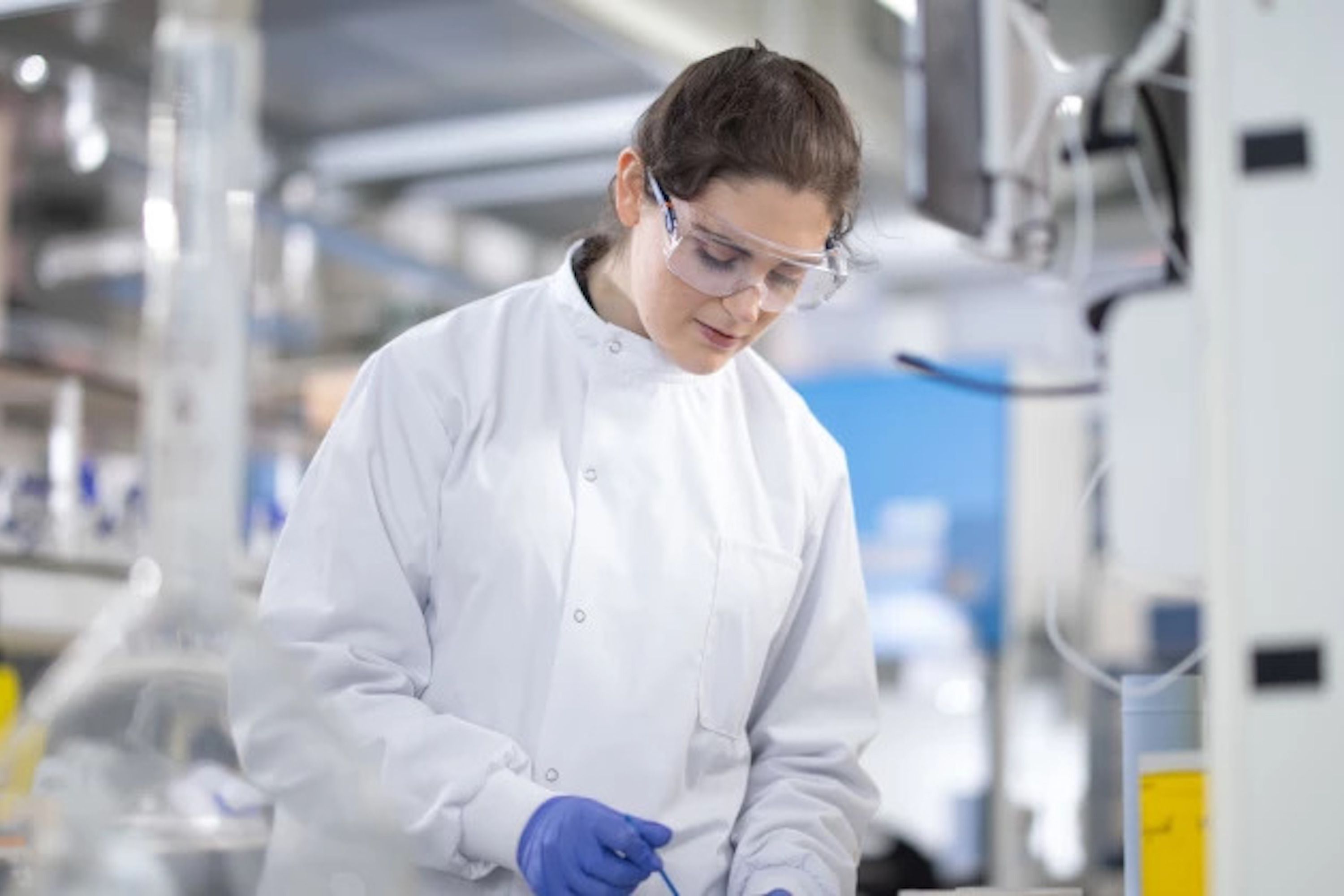 Learn more about studying at Imperial. Receive useful information about our life in our undergraduate community and download our latest Study Guide.
Request info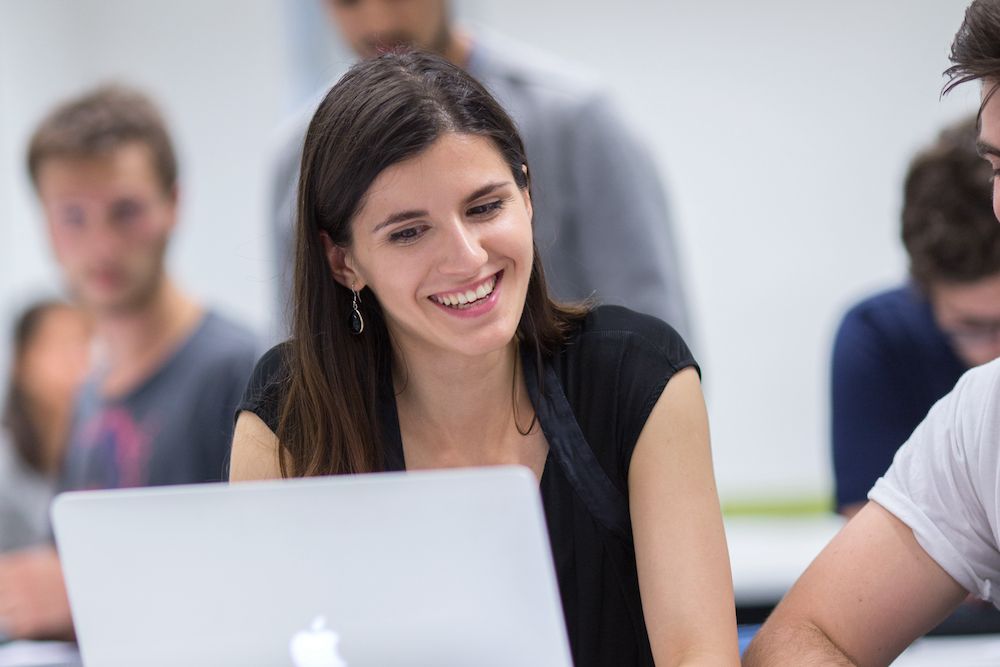 Meet us and find out more about studying at Imperial.
Find an event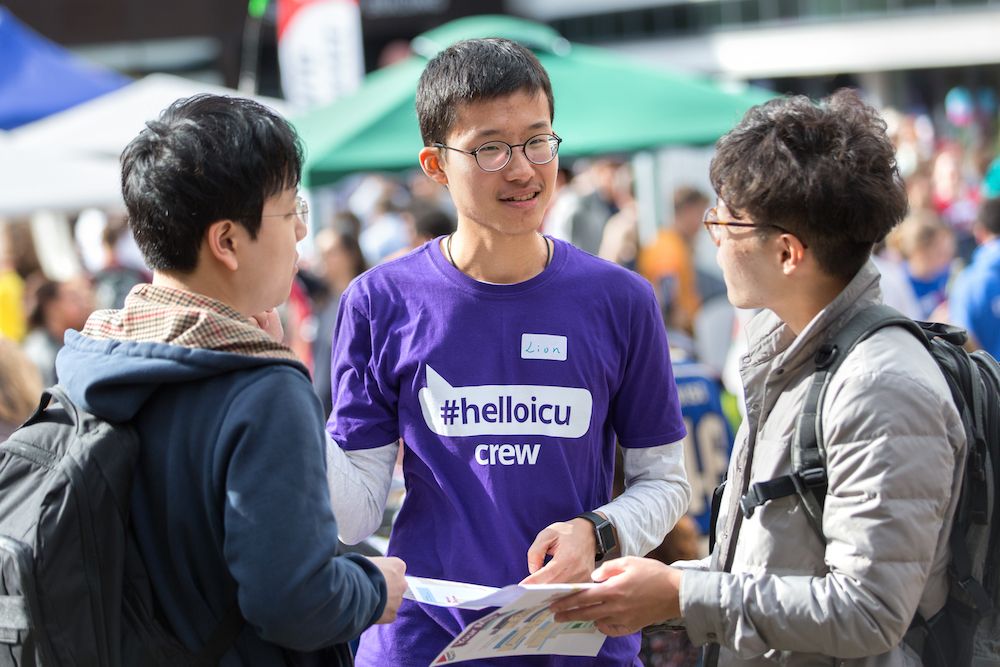 Terms and conditions
There are some important pieces of information you should be aware of when applying to Imperial. These include key information about your tuition fees, funding, visas, accommodation and more.
You can find further information about your course, including degree classifications, regulations, progression and awards in the programme specification for your course.
Programme specifications