Chemical with Nuclear Engineering
Advance your understanding of chemical and nuclear engineering in this professionally accredited degree.
Gain a specialist focus on nuclear engineering
Focus on chemical operations with an emphasis on successful control and mitigation
Advance your design, computing and practical skills through hands-on projects
Course key facts
Qualification

Duration

4 years

Start date

October 2024

UCAS course code

Apply to H801

Study mode

Full-time

Fees

£9,250

Home

£40,940

Overseas

Delivered by

Location

Applications: places

5 : 1 (2022)
Course overview
Discover how chemical engineers bring about innovation and improvements in process industries on this four-year course.
You'll learn to apply scientific, engineering and business principles to a variety of complex practical issues.
A number of group projects will enhance your design, theoretical and computing skills, and provide opportunities to carry out practical work in our laboratories.
This includes the chance to learn in our state-of-the-art Carbon Capture Pilot Plant, representative of a scaled-down chemical engineering plant.
Your first two years of study will focus on fundamental science and mathematics and how these apply to practical engineering problems. This work will help you build sound practical expertise and engineering judgement, while you'll also build familiarity with the 'mastery' concept.
Environmental effects of chemical operations are highlighted throughout the course, with an emphasis on successful control and mitigation. Environmental technology and safety engineering are also explored in detail.
As the course progresses, you'll cover more specialist content, relevant to the nuclear engineering component of the course. These modules will provide you with a basis for employment in the nuclear and related industries.
Your study reaches Master's level in the fourth year, and culminates in a substantial research project.
Much of your project work will be grounded in real industry problems and is designed to help you develop vital transferable skills in teamwork and communication.
Structure
This page is updated regularly to reflect the latest version of the curriculum. However, this information is subject to change.
Find out more about potential course changes.
You'll study the following core modules.
Core modules
Develop your understanding of the main principles of chemical engineering and apply these principles to chemical engineering problems.
Build the skills required to analyse and compare chemical processes and learn how to develop and analyse flow diagrams.
Explore the key features of Matlab software and develop your problem solving skills through group work. You'll also acquire essential skills in physically manipulating apparatus, making measurements and analysing data.
Explain the behaviour and properties of fluids and solve basic problems related to fluid mechanics and heat and mass transfer.
Define and distinguish important principles related to thermodynamics and analyse one-component multi-phase systems.
Familiarise yourself with the main principles of chemistry, and identify and apply a number of theories and concepts to solve reactivity.
Understand how to select the most appropriate mathematical techniques for problem solving and use these to solve complex mathematical equations.
Gain knowledge of the concepts that link atomic and molecular physical chemistry to macroscopic behaviour of gases, liquids and solids.
Analyse diffusional separation processes for simple gas-liquid and liquid-liquid systems and consider their economic viability.
You'll study the following core modules.
Core modules
Reinforce your mastery of chemical engineering to tackle more practical real-life engineering problems.
Advance your understanding of the equations governing mass and momentum transfer of incompressible fluids.
Design and execute selected experiments for a variety of engineering problems in order to choose optimal solutions and/or deliver set targets.
Engage with the fundamental theory for the design and analysis of (pseudo-) homogeneous chemical reactors.
Develop an understanding of the principles of a variety of industrially-significant processes concerned with energy conversion and use.
Explore the transient behaviour of processes through the application of a variety of mathematical models.
Review various mathematical concepts and methods used in chemical engineering, including vector calculus and partial differential equations.
Identify the chemical foundations and mechanisms that underpin chemical industrial processes and explore key concepts in biochemistry.
Build on your knowledge from Year 1 and analyse advanced distillation and extraction processes.
You'll study the following core modules.
Core modules
Further develop your mastery of chemical engineering towards an advanced level of proficiency in communication, problem solving and critical thinking.
Apply a general problem-solving approach to design heterogeneous and multi-phase reactors and appreciate the underlying physics of different reactor types.
Assess the key principles of particle technology and apply these concepts in process design situations involving solids.
Become familiar with structured approaches to the design of chemical processes and the associated business skills required to develop a business plan.
Analyse the hazards which are most often encountered in industrial process plants and learn how to identify them.
Examine the environmental impacts of human activities and explore issues related to sustainability, waste minimisation, clean technology and green chemistry.
Extend the practical competencies gained in earlier modules to areas of design and research to further develop your expertise and engineering judgement.
Apply advanced numerical methods for optimisation of both linear and nonlinear models to real chemical engineering problems.
Explore technical, industrial, social, economic and environmental issues related to nuclear energy.
Investigate the main chemical engineering processes associated with nuclear energy and work through problems related to mass and energy balance.
You'll study all core modules and choose three optional modules.
At least one optional module must be from Group B.
Core modules
Employ innovative thinking to develop new process strategies, technology and analytical ability across a research project and group design task.
Become familiar with the reactor physics of nuclear reactors and learn how to perform basic algebraic analysis and numerical computations.
Develop an appreciation of materials issues associated with nuclear reactor technology and how this information is used when designing reactor systems.
Appreciate the importance of thermal hydraulics and cooling in the context of nuclear reactors, and perform channel calculations of flow rate and temperature.
Optional modules - Option A
Evaluate a broad range of spectroscopic methods and apply your skills to various chemical systems and processes.
Review the techniques used in biotechnology, which in many cases differ markedly from chemical engineering.
Understand the nature of various interparticle forces, and explain the significant forces between colloidal systems and how they can be calculated and measured.
Explore current experimental techniques for product characterisation and apply these methods to real-world products.
Optional modules - Option B
Formulate, solve and interpret meaningful optimisation problems, and appreciate conditions for optimality as well as commonly available solution techniques.
Review state-of-the-art optimisation based techniques for process synthesis, process design and molecular design, and learn how to use leading modelling software.
Develop mathematically well-behaved models of the transient behaviour of process equipment.
Appreciate how nonlinear dynamical systems are key to our understanding of complex phenomena both in nature and in a variety of technological processes.
Assess the opportunities and constraints of the drug development process and the value the chemical engineer adds to it.
Interlink the biological principles of cellular physiology with the mathematical tools required for their analysis and modelling.
Review the relevant fundamentals of biochemistry, microbiology, and molecular biology, and understand the principles behind fermentation processes.
Develop your appreciation of the basic principles of heat, mass and momentum transport and solve problems involving fluid flow, heat and mass transfer.
Build the background and skills needed to understand the application of molecular theory and simulation in modelling fluids and fluid mixtures.
Understand the application of machine learning techniques within a chemical engineering context.
Professional accreditation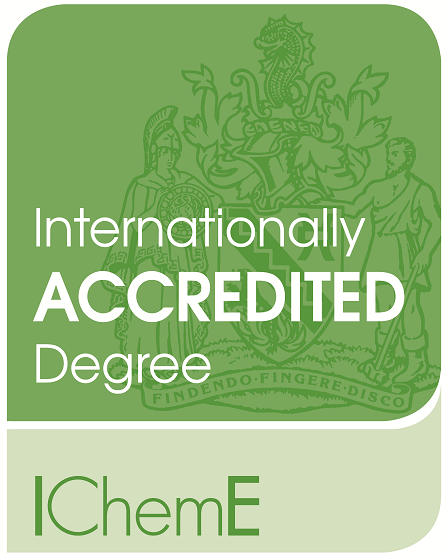 This degree is professionally accredited by the Institution of Chemical Engineers (IChemE).
With a professionally accredited degree, you'll be able to demonstrate to employers that you have achieved an industry-recognised standard of competency. Professional accreditation also provides international recognition of your qualifications, which you can use to launch a career abroad.
With this integrated Master's degree, you'll fully meet the educational requirements for professional registration as a Chartered Engineer (CEng).
Becoming a Chartered Engineer can further enhance your career prospects and earning potential. It demonstrates your competencies and commitment to lifelong learning – providing you with recognition in your field and greater influence and opportunities.
You can learn more about becoming a Chartered Chemical Engineer on IChemE's Get Chartered website.
The department went through a successful accreditation process during the 2019-20 academic year, with accreditation renewed for a further five years.
Associateship
In addition to your degree, you'll receive the Associateship of the City and Guilds of London Institute (ACGI) upon completion of this course. This associateship is awarded by one of our historic constituent Colleges.
Teaching and assessment
Balance of teaching and learning
Key
Lectures and tutorials
Independent study
Team activities (final design project)
Years 1-3
25%

Lectures and tutorials

75%

Independent study

0%

Team activities (final design project)
Year 4
10%

Lectures and tutorials

75%

Independent study

15%

Team activities (final design project)
Teaching and learning methods
Lectures and guest lectures

Tutorials

Virtual learning environment

Laboratory and project work

Presentations
Balance of assessment
Key
Coursework
Practical
Examination
Year 1
20%

Coursework

10%

Practical

70%

Examination
Year 2
30%

Coursework

8%

Practical

62%

Examination
Year 3
40%

Coursework

5%

Practical

55%

Examination
Year 4
45%

Coursework

5%

Practical

50%

Examination
Assessment methods
Examinations

Project work

Coursework

In-class tests

Laboratory experiments

Individual and group reports

Presentations
Entry requirements
We consider all applicants on an individual basis, welcoming students from all over the world.
How to apply
Apply via UCAS
When applications open, you will be able to start your application via UCAS Hub. There you can add this course as one of your choices and track your application.
Application deadlines – 31 January 2024 at 18.00 (UK time)
Assessing your application
Admissions Tutors consider all the evidence available during our rigorous selection process and the College flags key information providing assessors with a more complete picture of the educational and social circumstances relevant to the applicant. Some applicants may be set lower offers and some more challenging ones.
Interview days
The Department plans to hold interview days as part of the selection process. Check back soon for more information.
Unless you are from an exempt nationality, you will need an ATAS certificate to obtain your visa and study this course.
Nationals from the following countries are exempt: Switzerland, Australia, Canada, Japan, New Zealand, Singapore, South Korea, USA and EEA members.
Use this information when applying for an ATAS certificate to study this course:
CAH code: CAH10-01-09
Descriptor: chemical, process and energy engineering
Supervisor name: Professor Omar Matar
Get guidance and support for obtaining an ATAS certificate.
All students must apply to the standard MEng Chemical Engineering course in the first instance.
Students interested in our Chemical with Nuclear Engineering course can normally transfer onto the course until the end of the second year.
Normally only students achieving marks of 60% and above will be eligible.
If you are an international student, transferring to a different course could have an impact on your student visa.

Please visit our International Student Support webpage for further information.
We also offer our standard course with a Year Abroad. Normally only students achieving marks of 60% and above will be eligible. You can normally transfer onto this course until the end of the Autumn term in your second year.
Year abroad
Language requirement
Teaching is in the language of your host country in France and Germany, so you will need to reach an acceptable proficiency in the relevant language before you go. Free language classes are available at the College to help you prepare.
Availability
There are limited places available on the Year Abroad programme, which means that competition for selection is strong and a placement cannot be guaranteed.

Normally, only students with marks of 60% or above will be eligible for placements in France and Germany. Only students with marks of 70% or above will be eligible for placements in Singapore and the USA.

Please note the list of universities located abroad that the Department currently has partnerships with is illustrative.

Partnerships with universities are subject to continuous review and individual partnerships may or may not be renewed.
Home fee
2024 entry
£9,250
per year
Overseas fee
2024 entry
£40,940
per year
Your fee is based on the year you enter the College, not your year of study. This means that if you repeat a year or resume your studies after an interruption, your fees will only increase by the amount linked to inflation.
Find out more about our tuition fees payment terms, including how inflationary increases are applied to your tuition fees in subsequent years of study.
Whether you pay the Home or Overseas fee depends on your fee status. This is assessed based on UK Government legislation and includes things like where you live and your nationality or residency status. Find out how we assess your fee status.
Your future career
Prepare yourself for a career in chemical engineering, nuclear engineering, or related fields.
Demonstrate your knowledge and skills in a range of technical and non-technical fields.
Learn skills you can use for a career in process, energy, healthcare, or chemical plant design.
A wide range of industries will value your specialised knowledge.
Graduates have also progressed to research organisations, public utilities, and the IT industry.
Other career options include nuclear laboratories, investment banking, and international oil companies.
Further links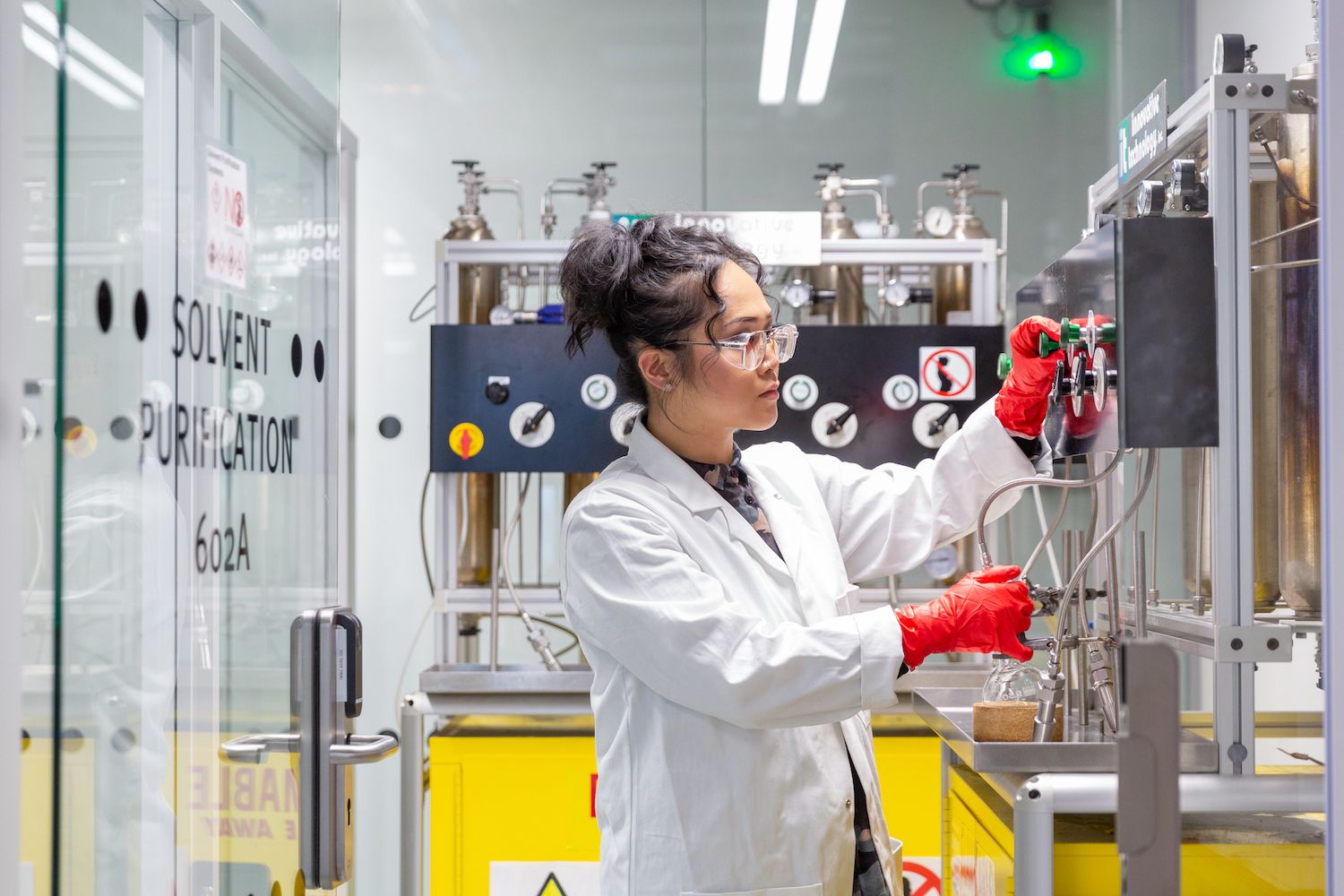 Learn more about studying at Imperial. Receive useful information about our life in our undergraduate community and download our latest Study Guide.
Request info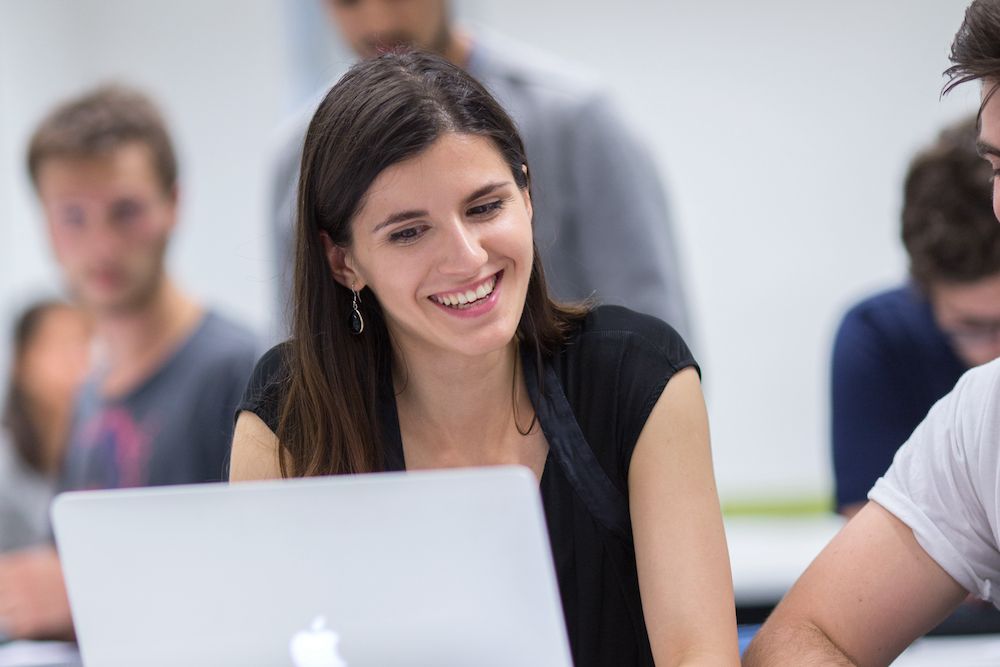 Meet us and find out more about studying at Imperial.
Find an event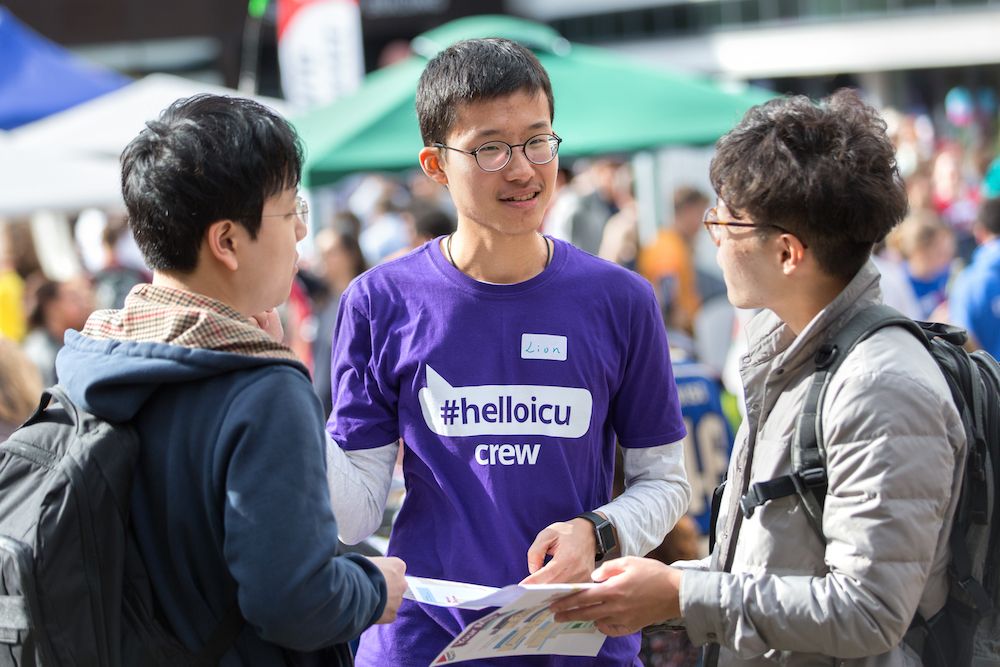 Terms and conditions
There are some important pieces of information you should be aware of when applying to Imperial. These include key information about your tuition fees, funding, visas, accommodation and more.
You can find further information about your course, including degree classifications, regulations, progression and awards in the programme specification for your course.
Programme specifications