Applied Paediatrics
Gain the specialist skills and knowledge you need to solve complex problems in paediatrics
Award titles
Postgraduate Certificate
ECTS: 30 credits
Duration: 1 year part-time
(standalone course)
Postgraduate Diploma
ECTS: 60 credits
Duration: 2 years part-time
(including PG Cert)
Master's degree
ECTS: 90 credits
Duration: 2 or 3 years part-time
(including PG Cert and PG Dip)
Overview
This fully online multidisciplinary course will enhance your understanding of the scientific and evidence base of paediatrics, research methodologies and advances, the health trajectories of children, population-based child health and ethics.
The programme is ideal for all those working with children and young people in a professional capacity, and we welcome allied health care professionals in paediatrics as well as nurses and doctors to apply.
After successfully completing your first year (PG Cert), you will be given the option to focus your studies on:
Neonatal medicine;

Acute (critical care and emergency) paediatrics; or

Specialist paediatrics
Specialist paediatrics will focus on current high impact paediatric conditions and the importance of optimising child health trajectories.
You can also choose not to specialise for more of a general overview in your studies.
Study programme
This course is made up of three progressional levels (PG Cert, PG Dip and MSc), and you must apply to the PG Cert in the first instance.
Read more about how this works under 'Choosing your course' in the How to apply section.
Postgraduate Certificate
This stage offers a grounding in the fundamentals of the application of paediatric science and knowledge to the field of child health. In your first year, you will learn about the basics of genomic medicine alongside our Genomic Medicine students, enabling cross-discipline interaction and learning.
Postgraduate Diploma
In your second year, you will take the fundamental knowledge you have gained and learn to apply this information critically and innovatively. You will have the choice to either develop skills in more specialised subjects relevant to your own practice and research by choosing a sub-specialisation stream or stay truly general.
You will also gain transferable skills such as presenting, case report writing, journal article writing and communication with different audiences, from professionals to patients and families.
Master's degree (MSc)
The MSc adds rigorous academic training in research methods or systematic review, culminating in completion of an MSc dissertation. The dissertation will consist of a research project report conducted in your own working environment or a systematic review.
You will gain experience in techniques which may include project design, data analysis and presentation, literature searches and critical appraisal. Work will be prepared for potential presentation at scientific and clinical meetings and potentially for publication.
For medical and nursing staff, the programme will integrate well with clinical training and enhance your ability to critically evaluate management strategies and future research and innovation opportunities.
Careers
As a graduate of this course, you will possess valuable real-world skills and the ability to innovatively apply your learning to complex problems within your professional life.
With the knowledge, understanding and contacts you gain through this study programme, you will be far better placed to achieve your career goals.
Structure
This page reflects the latest version of the curriculum for this year of entry. However, this information is subject to change.
Find out more about the limited circumstances in which we may need to make changes to or in relation to our courses, the type of changes we may make and how we will tell you about changes we have made.
Page last reviewed on 25 October 2021.
Structure
Postgraduate Certificate
You take all the following core modules.
Science, Evidence and Research Fundamentals in Paediatrics
Build an understanding of the scientific basis of evidence-based medicine in child health and disease, including the concepts underpinning evidence-based medicine.
Fundamentals of Human Genetics and Genomics
Gain an understanding of basic genomic science knowledge, including genomic architecture, regulatory systems, genetic variation, function and how this impacts upon disease processes and clinical outcomes.
Law and Ethics in Paediatric Practice
Develop a systematic understanding of medical law and ethics as applied to paediatric practice, along with a critical awareness of current challenges and new insights in the field.
Assessment and Optimisation of Health Trajectories in Childhood
Study the concept of assessing a child and enabling them to achieve their optimal health and gain a good understanding of factors which can optimise paediatric health trajectories, including an understanding of issues in paediatric sleep.
Child Population Health and Social Paediatrics
Explore key concepts in child population health and the application of theory and principles in the NHS and globally.
Postgraduate Diploma
You will choose four modules from one of following specialist streams, or a mix of any four modules that are available in your academic year. If you choose a mix of four modules, you will receive a non-specialist Applied Paediatrics award.
You can complete extra modules as short courses for an additional fee but they will not count towards your award.
Neonatal stream
Perinatal Care
Develop your skills and understanding of the pre-requisites for the health of the neonate.
Neonatal Respiratory Management
Contextualise your knowledge of the development and physiology of the respiratory system, and how disruption of normal development leads to neonatal respiratory disorders.
Debates in Neonatal Nutrition and Gastrointestinal Conditions
Explore the range of knowledge needed to appraise the topics within neontatal gastroenterology, from the functions of the gastrointestinal tract to a knowledge of the goals of neonatal nutrition.
Neonatal Encephalopathy and Neurological Examination
Study the basics of perinatal brain injury, with a particular focus on the tools and evidence used for diagnosis and prognostication.
Paediatric Cardiology
Build on your existing cardiac embryology, physiology and morphology to critically evaluate congenital and acquired paediatric heart disease.
Specialist Paediatrics stream
Principles of Paediatric Allergy
Focus on the core knowledge underlying paediatric allergy practice, and train in key skills which will be useful for those with no or limited exposure to clinical paediatric allergy.
Paediatric Respiratory Medicine
Study the spectrum of the common respiratory disease in children, with a particular focus on wheezing disorders and acute and chronic respiratory infections.
Advances and Management in Paediatric Endocrinology
Build on pre-existing knowledge of normal growth and development in children, with focus on abnormal growth patterns and disorders of puberty.
Paediatric Infection
Combine core scientific knowledge with practical clinical scenarios to develop a deeper understanding of infectious diseases in neonates and children.
Adolescent Health
Develop your ability to engage with young people appropriately, to evaluate their specific needs and to propose strategies that will address these needs.
Acute Paediatrics stream
Paediatric Trauma and Emergency Medicine
Cover common acute emergency and trauma presentations across infancy and childhood, with a focus on the early detection of sick children.
Paediatric Respiratory Medicine
Study the spectrum of the common respiratory disease in children, with a particular focus on wheezing disorders and acute and chronic respiratory infections.
Paediatric Stabilisation and Critical Care
Build a critical appreciation of aspects of the management of seriously unwell children following their acute presentation and initial care.
Paediatric Infection
Combine core scientific knowledge with practical clinical scenarios to develop a deeper understanding of infectious diseases in neonates and children.
Paediatric Cardiology
Build on your existing cardiac embryology, physiology and morphology to critically evaluate congenital and acquired paediatric heart disease.
MSc
Having successfully completed the PG Cert you have the opportunity to continue your postgraduate studies in Paediatrics by studying for the full MSc in a further 1 or 2 years.
If you opt for the 2-year option, you will conduct your research project alongside your optional PG Dip modules. If you do the 3-year option, you will complete your optional (PG Dip) modules in year 2 and your research project in year 3.
Research Skills Module and Research Project
The Research Skills Module will provide a general overview of research methods in paediatrics and emphasise the importance of research for the development and evaluation of clinical practice. It will enable you to conduct your own original research project or systematic review under the supervision of the course staff and a local supervisor.
You can conduct your project at Imperial or at your own institution (provided appropriate supervision can be established). If you conduct your research at your own institution, your primary supervisor should be local to you, but you will also have access to a named secondary supervisor at Imperial.
The research project promotes experience in research methodology and techniques, research project design, data analysis and presentation, literature search, critical appraisal and presentation of work.
Projects can be laboratory-based, community-based or be a systematic review of an area that has implications for paediatrics. Assessment will be by the submission of the written research project and a viva voce.
Teaching and assessment
Teaching methods
Teaching and learning will be delivered completely online through:
Lectures

Tutorials

Expert panel discussions

Virtual immersive simulations

Group work and group presentations

Learning modules, quizzes and reading lists all delivered via the Virtual Learning Environment (VLE)
Assessment methods
You will be assessed through a mix of formative and summative assessments.
Formative assessments may include:
Tutor and peer verbal responses to your work in classes

Poster creation and presentations

Group work

Quizzes
Summative assessments may include:
A multiple choice exam

Preparation of journal articles or case discussions
Presentation of service change or project proposals
Individual or group presentations or teaching plans
Public engagement exercises including leaflet writing or using multiple forms of media

MSc dissertation and viva
Overall workload
Your workload will consist of facilitated independent learning and synchronous live sessions online.
While your actual contact hours may vary according to the optional modules you choose to study, the following gives an indication of how much time you will need to allocate to different activities at each level of the programme.
At Imperial, each European Credit Transfer and Accumulation System or ECTS credit taken equates to an expected total study time of 25 hours. Therefore, the expected total study time is 750 hours per 30 credits; this includes all teaching and learning time as well as time spent on assessments.
Entry requirements
We welcome students from all over the world and consider all applicants on an individual basis.
Admissions
Minimum academic requirement
Our minimum requirement is a 2:1 degree in a healthcare related subject such as Nursing, Pharmacy, Physiotherapy, MBBS, or a similar health science.
You will be considered for entry into the programme if you have substantial work experience in a related healthcare field, subject to an interview with the programme director.
International qualifications
We also accept a wide variety of international qualifications.
The academic requirement above is for applicants who hold or who are working towards a UK qualification.
For guidance see our Country Index though please note that the standards listed are the minimum for entry to the College, and not specifically this Department.
If you have any questions about admissions and the standard required for the qualification you hold or are currently studying then please contact the relevant admissions team.
English language requirement (all applicants)
All candidates must demonstrate a minimum level of English language proficiency for admission to the College.
For admission to this course, you must achieve the standard College requirement in the appropriate English language qualification. For details of the minimum grades required to achieve this requirement, please see the English language requirements for postgraduate applicants.
How to apply
Choosing your course
This course is divided into three progressional levels of study. Each level of study leads to a separate qualification:
PG Certificate (PG Cert)
PG Diploma (PG Dip)
MSc
You will exit with one award - the highest that you achieve. You must apply to the PG Cert in the first instance.
Read more about Postgraduate Certificate, Diploma and MSc degrees
ATAS certificate
An ATAS certificate is not required for overseas students applying for this course.
Further questions?
Find answers to your questions about admissions. Answers cover COVID-19, English language requirements, visas and more.
Tuition fees and funding
Further information
Join the conversation
Get a first-hand account of life at Imperial.
Studying at Imperial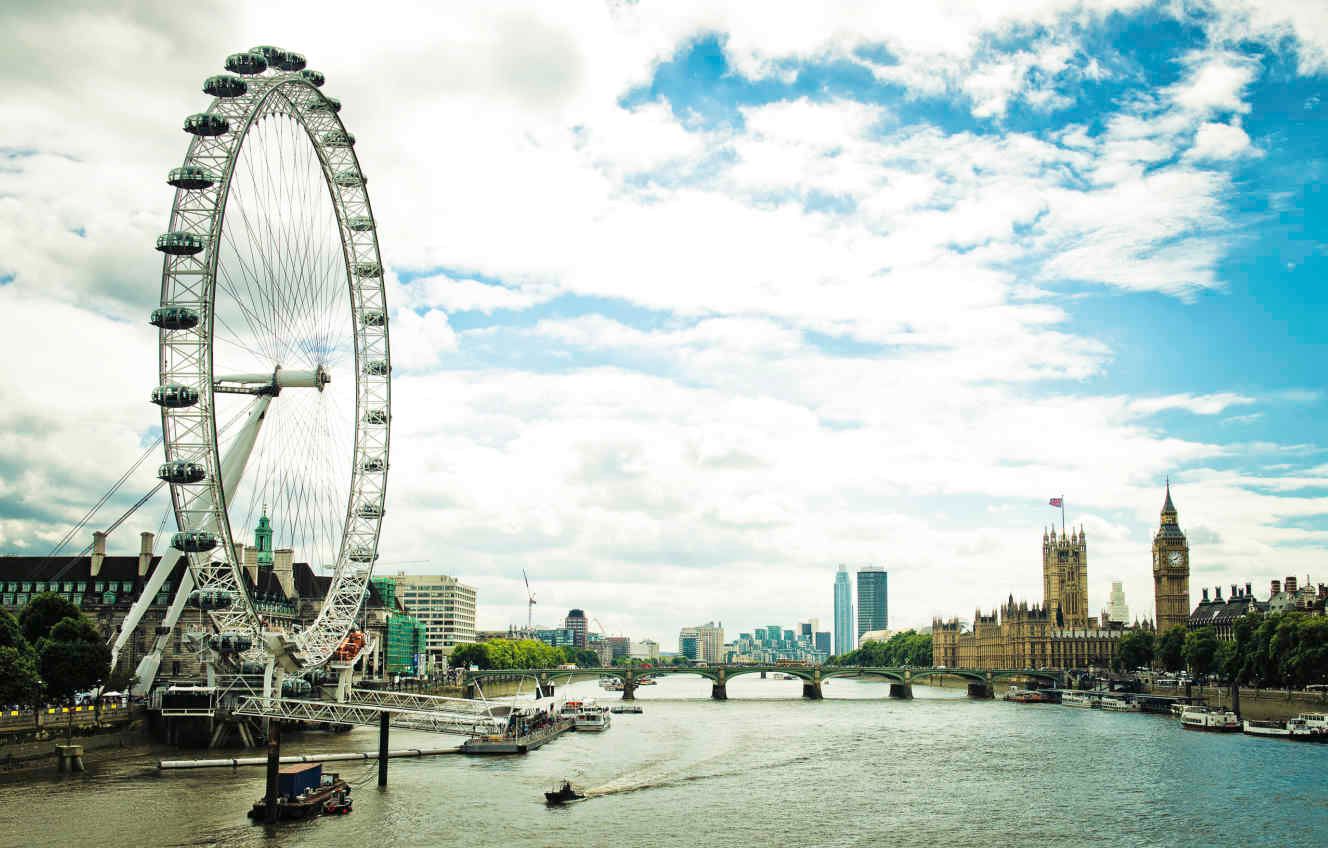 Living in London
London's fusion of culture and charm will give you a student experience unlike any other.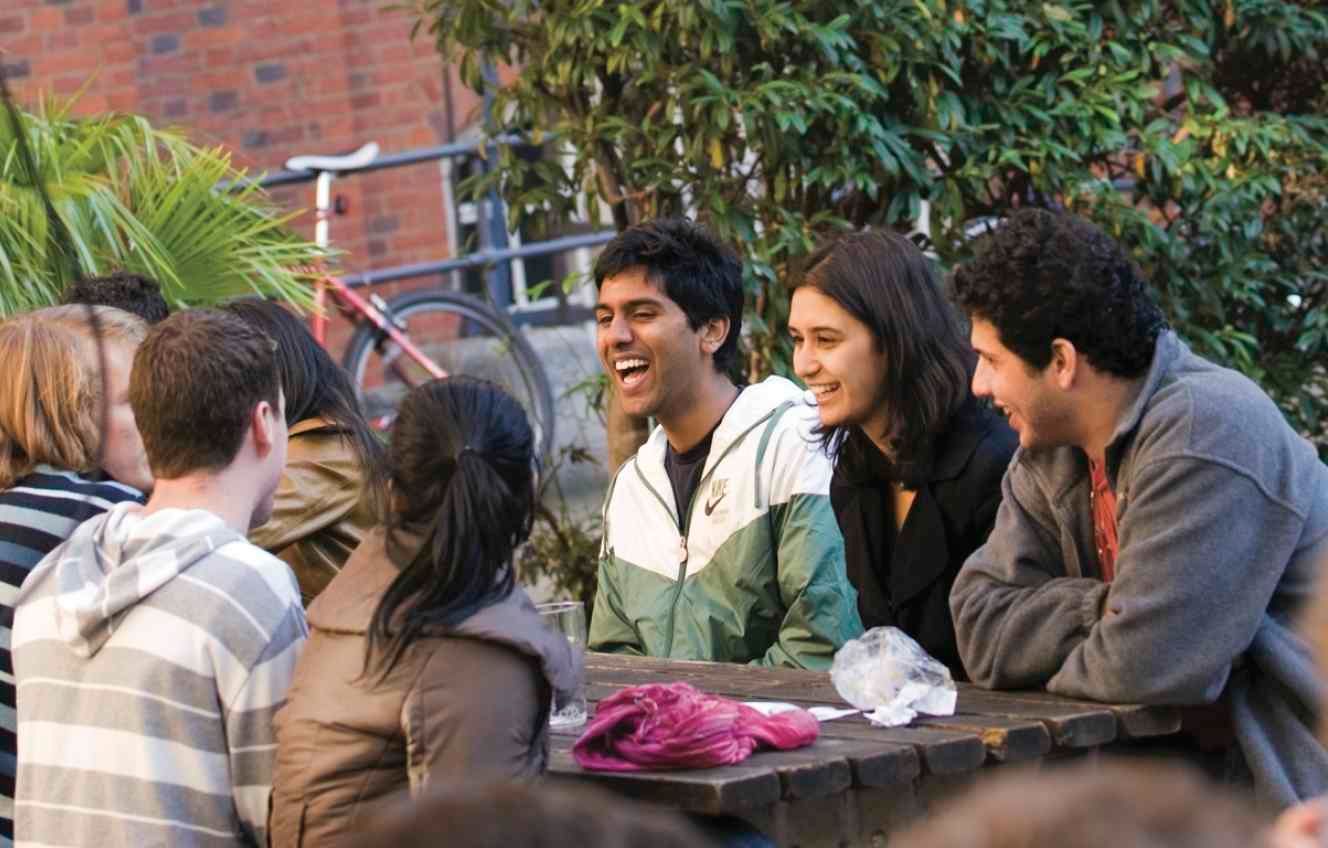 Student finance
Our tuition fees website has everything you need to know about funding your studies.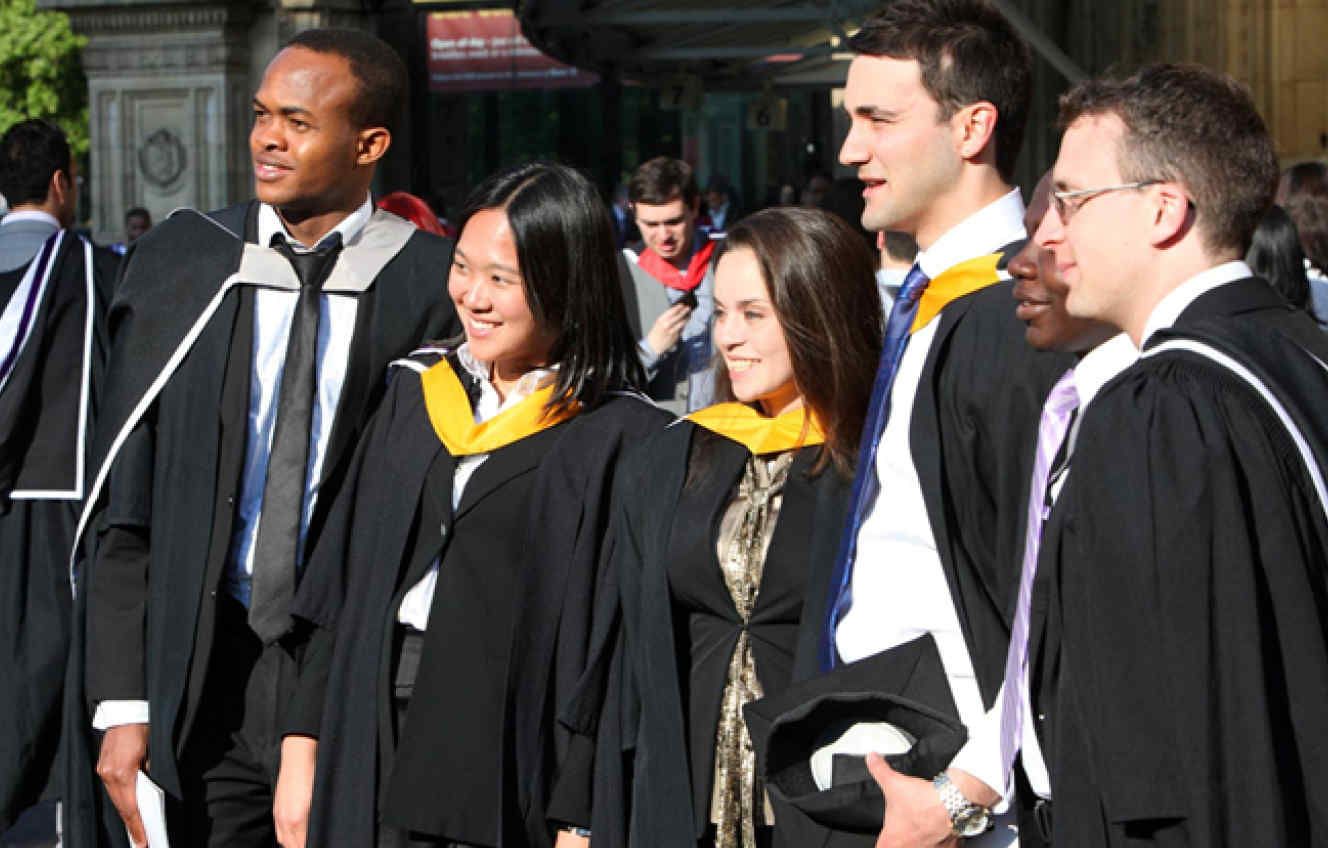 Terms and conditions
There are some important pieces of information you should be aware of when applying to universities. We've put together this information in a dedicated section of our website.
Read our terms and conditions for these areas: