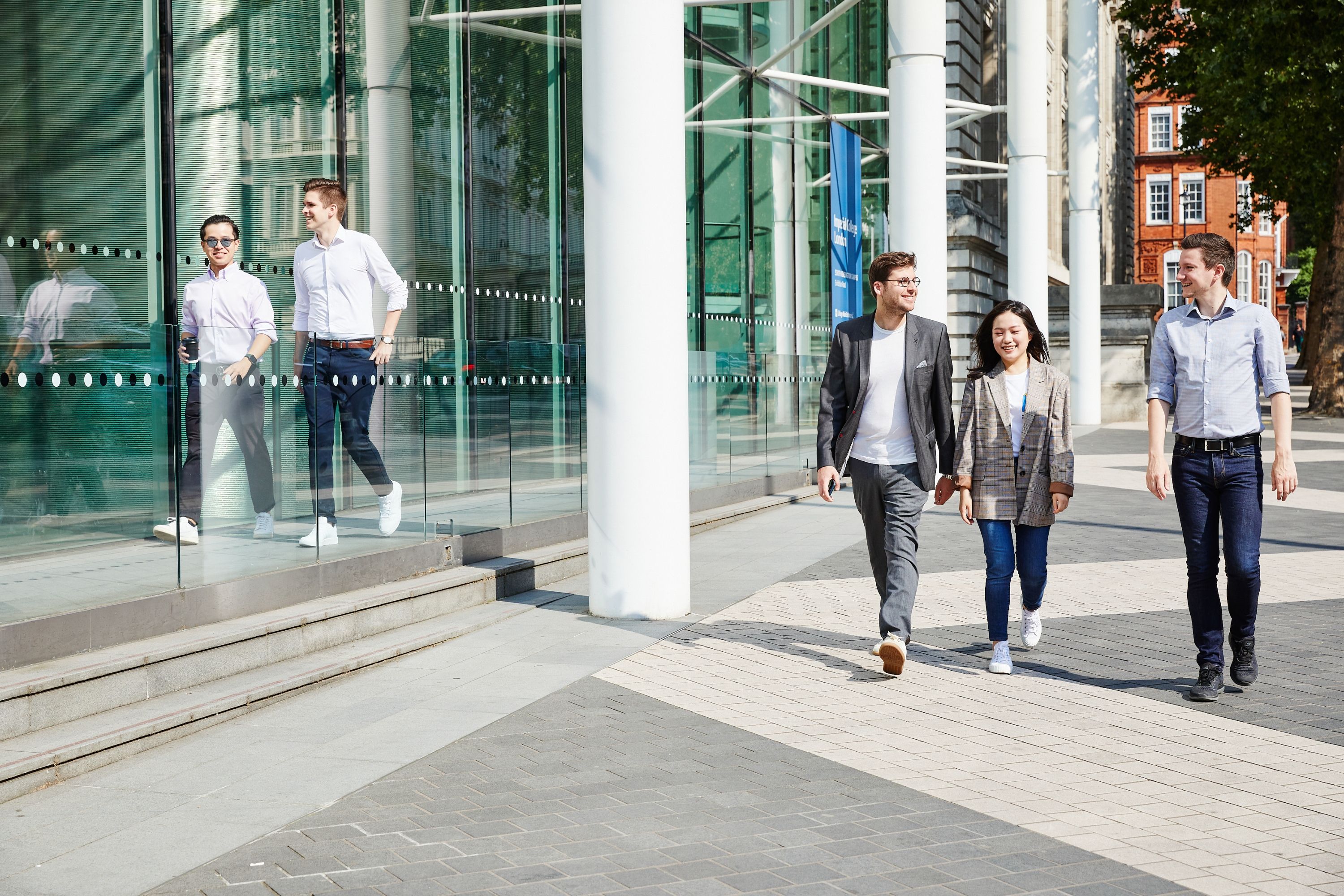 International Management
Prepare to join a global community of innovative leaders.
Hone your leadership skills with first-hand industry experience and workshops
Gain a broader view of management through immersive international experiences alongside your cohort
100% of our class of 2020 were employed within six months of graduation
Course key facts
Qualification

Duration

1 year

Start date

September 2023

Study mode

Full-time

Fees

£37,300

Home

£37,300

Overseas

Delivered by

Location
Course overview
MSc International Management is an exciting one-year full-time programme which will equip you with advanced global leadership skills to accelerate your career in business in a technology-driven world.
Offering a truly global experience, you will take part in international opportunities embedded throughout, including Leadership in Action - an international consulting experience - as well as a two-day European Immersion trip exploring technology and innovation in a capital city, and optional exchange opportunities.
We are proud to be part of the Global MiM Network, an international exchange programme between four leading business schools. This gives you the opportunity to study at another business school for up to one term as part of the MSc International Management programme, providing an enhanced, authentic global study experience.
Structure
This page is updated regularly to reflect the latest version of the curriculum. However, this information is subject to change.
Find out more about potential course changes.
Before the programme begins you will complete pre-study modules delivered through The Hub, Imperial College Business School's online learning environment.
These modules will be available to students who have accepted an offer of admission from July onwards, and are designed to give you a basic knowledge of areas which will be covered by the programme throughout the academic year.
Core modules build rapidly on previous experience while introducing new and challenging disciplines.
Advanced Corporate Finance

Competitive and Corporate Strategy

Decision Analytics

Economics

Financial Management

Innovation and Technology Strategy

Organisational Behaviour

Product and Brand Management
You will choose seven electives from across a range of subjects, giving you the opportunity to advance your knowledge and expertise across those areas that will benefit your career.
All electives will be shared with other Master's and MBA students, giving you a fantastic opportunity to expand your network outside of your programme, and to benefit from working alongside students with a wide breadth of experience, knowledge and skills.
Advanced Financial and Sustainability Reporting

Business Simulation

Clean Tech Investment

Climate Change and Business Strategy

Consulting Project (equivalent to two elective modules)

Corporate Governance and Stewardship

Consumer Behaviour

Digital Marketing

Digital Transformation: Leading Real-World Change

Emerging Technologies in Marketing

Energy Business

Family Business

Geopolitics

Global Immersion (international elective)

Global Business

Entrepreneurial SMARTCamp

Leading Social Innovation

Management of Mergers and Acquisitions

Management, Strategy and Innovation in Fintech

Marketing Analytics (online)

Market Research (online)

Operations Management (online)

Private Equity (online)

Project Management

Python for Finance

Risk Management for Corporate and Financial Institutions

Strategic Sales Management

Service Analytics

Social Project (equivalent to two elective modules)

Strategy and Innovation in Digital Business

Sustainability and Competitive Advantage: Rethinking Value Creation

The Economics of Information and Intellectual Property

Venture Capital and Growth Finance

Work Placement (equivalent to two elective modules)

Study abroad at partner universities
MSc International Management has international elements embedded throughout the programme, so you will graduate with applied, international leadership experience. As well as attending the European Immersion and completing the Leadership in Action module, you will also have the opportunity to expand your international experience further by applying to take modules at one of our global partner universities or to choose to take the Global Immersion elective along with other students in the Business School.
Leadership in Action

European Immersion

Global Immersion

Global MiM Network

Global Exchange

Languages (online)
Professional accreditation
We are among a handful of business schools worldwide to achieve triple accreditation:
We have also been recognised for our work in tackling gender inequality in higher education with a Bronze Athena SWAN award.
Teaching and assessment
Teaching and learning methods
Case studies

Consulting project

Presentations and seminars

Group work

Lectures

Virtual learning environment

Lecture recordings

Practical classes and fieldwork

Social project

Work placement opportunity

Workshops
Assessment methods
Essays

Continuous assessments

Written exams

Multiple choice tests

Formal presentations

Video presentations

Reports

Simulations

Case studies

Participation
Entry requirements
We consider all applicants on an individual basis, welcoming students from all over the world.
How to apply
Apply online
If you are applying to the Business School, you may be considered for one course per admissions cycle. If you are applying for a Finance Master's, we will take your areas of interest and eligibility into account when considering you for alternative programmes.
Application deadlines – Round 3 closes on Friday 31 March 2023
We operate a staged admissions process with several application rounds throughout the year.
Apply by midnight (UK time) on the relevant application round deadline to ensure that you receive the outcome of your application by the decision date.
We recommend applying as early as you can – we cannot guarantee that places will be available, or that courses will remain open, in later rounds.
Application rounds
Round 1
Apply by 4 November 2022
Decision by 19 December 2022
Round 2
Apply by 20 January 2023
Decision by 10 March 2023
Round 3
Apply by 31 March 2023
Decision by 12 May 2023
Round 4
Apply by 26 May 2023
Decision by 14 July 2023
If you are applying for a taught Master's course, you will need to pay an application fee before submitting your application.
The fee applies per application and not per course:
£100 for all MSc applications to Imperial College Business School
£150 for MBA applications to Imperial College Business School
There is no application fee for MRes courses, Postgraduate Certificates, Postgraduate Diplomas or research courses, such as PhDs and EngDs.
If you are facing financial hardship and are unable to pay the application fee, we encourage you to apply for our application fee waiver.
Find out more about the application fee and waiver
An ATAS certificate is not required for students applying for this course.
If you're a UK national, or EU national with settled or pre-settled status under the EU Settlement Scheme, you may be able to apply for a Postgraduate Master's Loan from the UK government, if you meet certain criteria.
For 2022-23 entry, the maximum amount is £11,836. The loan is not means-tested and you can choose whether to put it towards your tuition fees or living costs.
Your future career
Develop the essential knowledge and skills for a career in international management.
With specialised knowledge, you'll be highly sought after in a range of sectors.
Management, accounting and finance are just some of your options.
Other potential career paths include consultancy and management.
Further links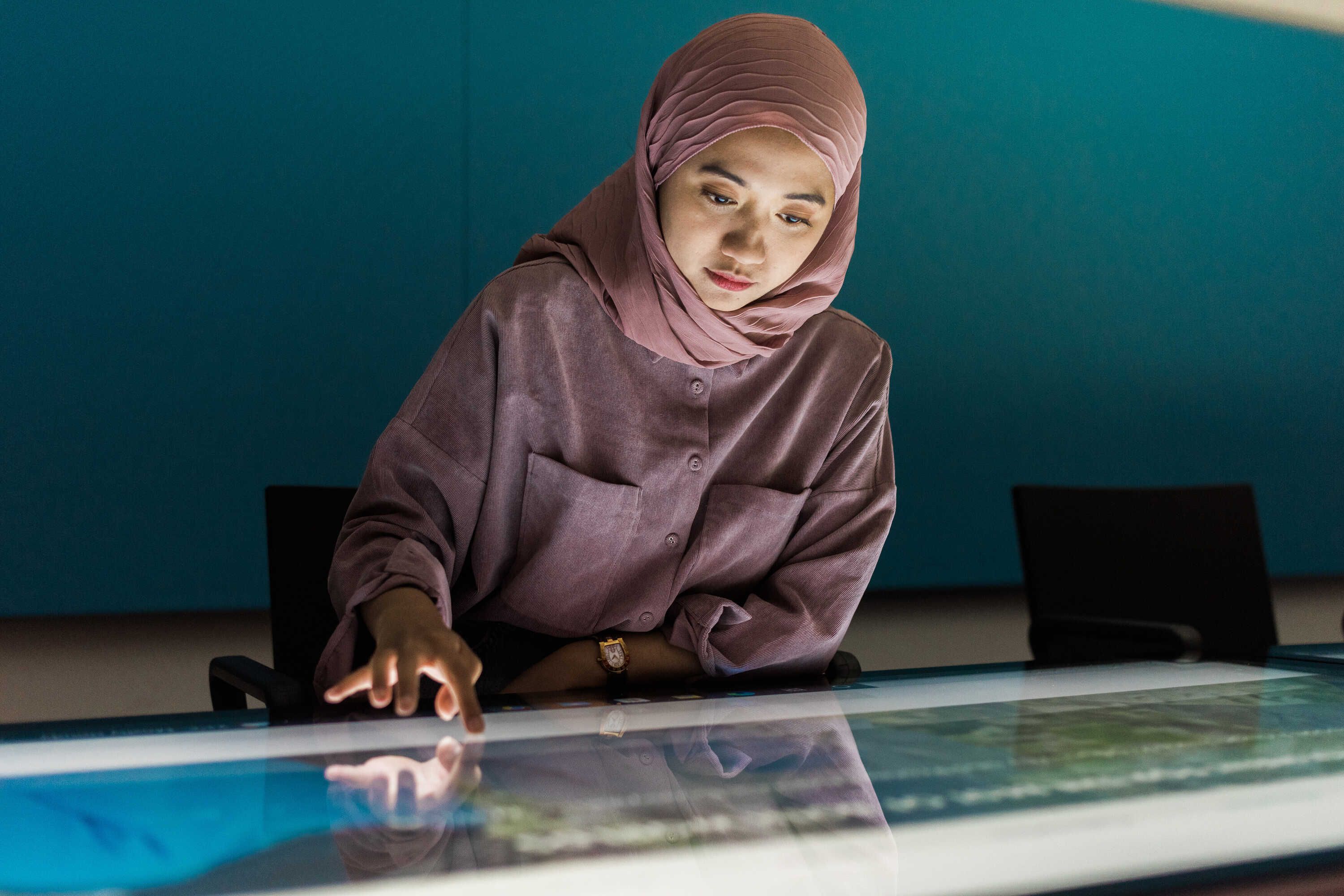 Learn more about our programmes, keep up-to-date with application deadlines and relevant events.
Sign up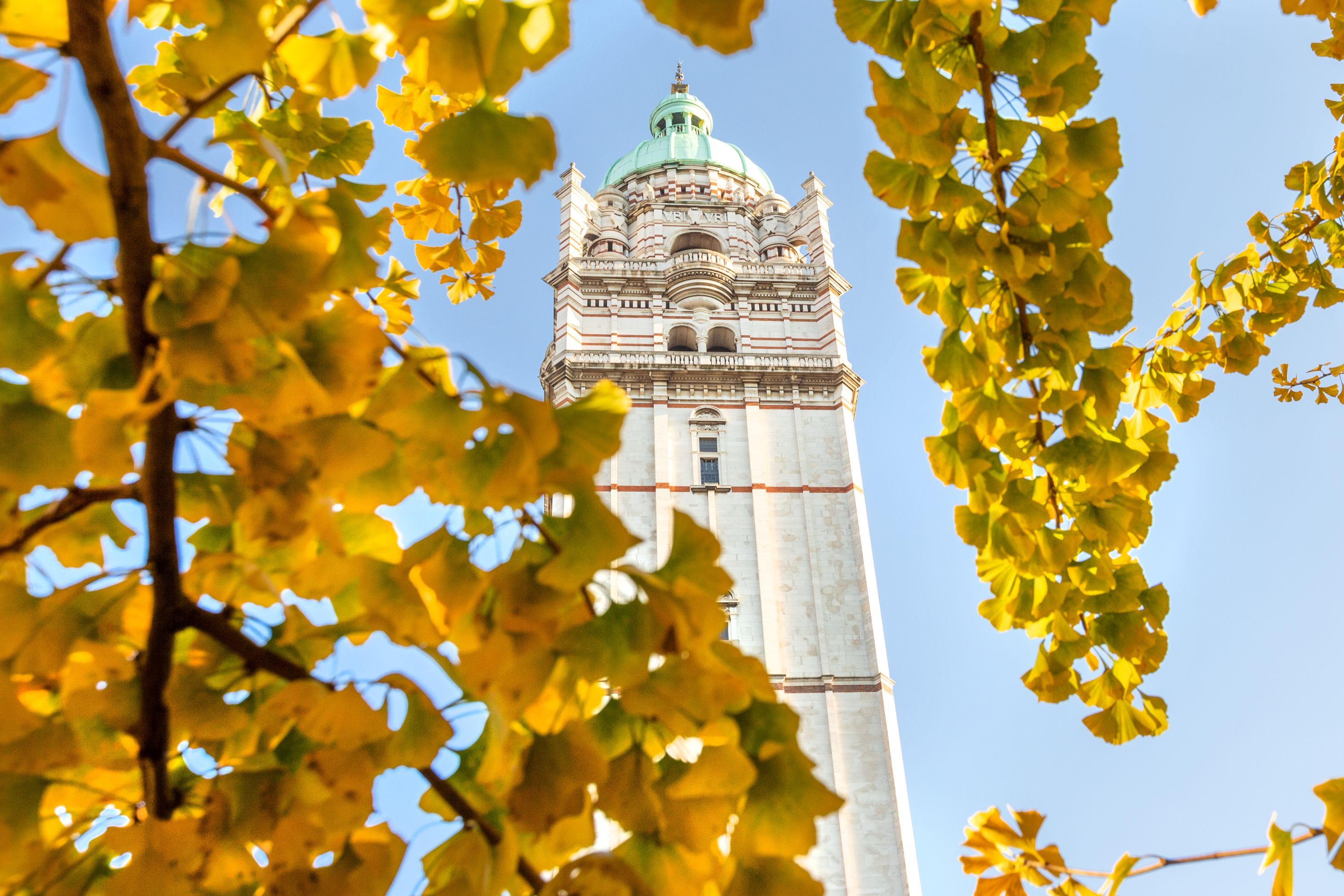 Meet us and find out more about studying at Imperial.
Find an event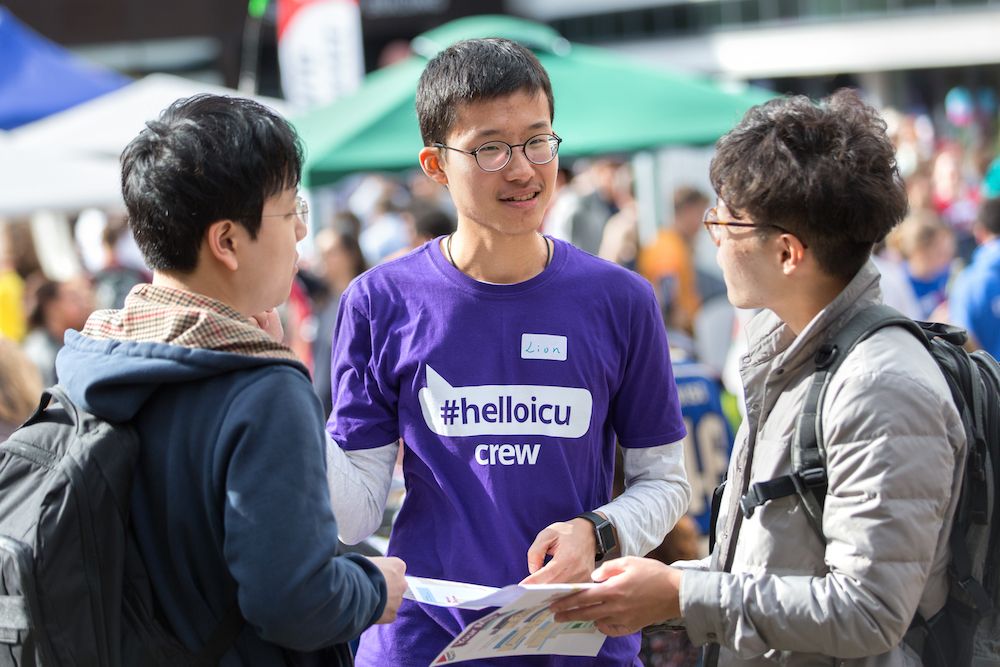 Terms and conditions
There are some important pieces of information you should be aware of when applying to Imperial. These include key information about your tuition fees, funding, visas, accommodation and more.
You can find further information about your course, including degree classifications, regulations, progression and awards in the programme specification for your course.
Programme specifications