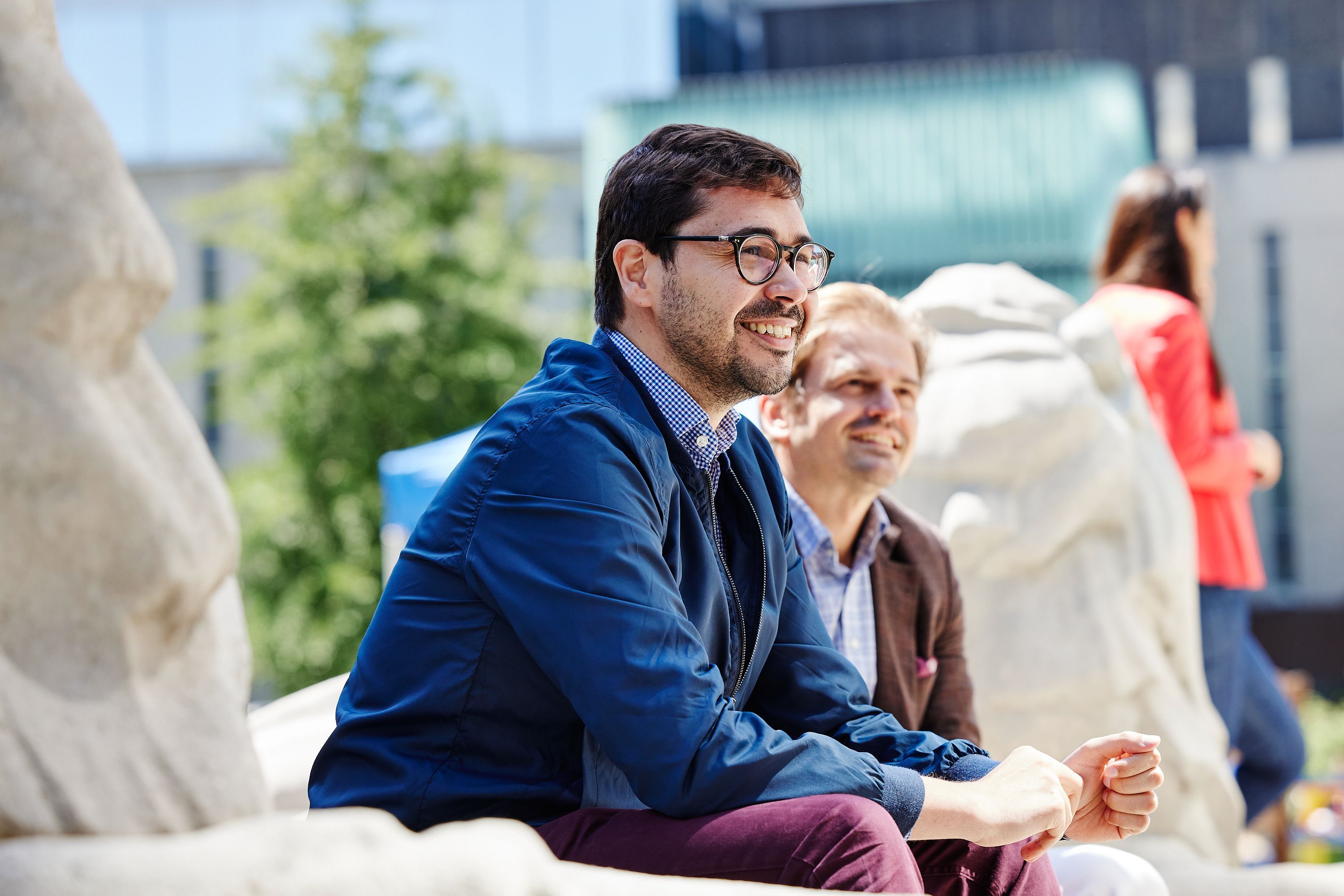 Weekend MBA
Take your executive skills to the next level, without impacting your career.
Take your executive skills to the next level, without impacting your career
Designed with interactivity in mind
Weekend learning, your working advantage
Course key facts
Qualification

Duration

21 months

Start date

March 2024

Study mode

Part-time

Fees

£57,500

Home

£57,500

Overseas

Delivered by

Location
Minimum entry standard
2:2 degree or an approved professional qualification, and three years' continuous relevant full-time work experience
View full entry requirements
Course overview
The Weekend MBA has been designed with interactivity in mind. The programme enables regular interaction with your peers, whilst you continue to excel in your demanding career.
After the initial induction, you will attend lectures at our campus in South Kensington, London for Friday, Saturday and Sunday morning approximately once a month. In the second year of study, you will then complete your electives, Capstone Consulting Experience and Global Experience Week.
You'll work collaboratively and test out new ideas and theories in a supportive environment where you can discuss what you've learned. You can then take new ideas back to your organisation where you apply them and then feedback your experiences in your syndicate groups and in the classroom on a regular basis.
During the 21-month programme you will develop a strong international network of ambitious students, leading faculty, and business practitioners. Outside of the classroom our Careers service will ensure that you are equipped with the tools vital to fulfil your aspirations and secure your ideal role as a business leader.
Structure
This page is updated regularly to reflect the latest version of the curriculum. However, this information is subject to change.
Find out more about potential course changes.
Please note: it may not always be possible to take specific combinations of modules due to timetabling conflicts. For confirmation, please check with the relevant department.
The online pre-study modules will ensure you have the basic knowledge and skills required for the start of the programme.
When you are studying your core modules, you will spend two and a half days on campus (Friday, Saturday and a half day on Sunday) every three – four weeks.
Decision Analytics
Financial and Management Accounting
Innovation and Entrepreneurship
Managerial Economics
Organisational Behaviour
Corporate Finance
Global Macroeconomics
Marketing Management
Strategy
You will choose six electives on the Weekend MBA, developing your expertise with your future career objectives in mind.
Supported by our experienced faculty, many of the electives include guest lecturers from industry and other academic institutions who impart their unique insights and real-world experience to the class.
There is a wide range of elective options, from which approximately 40 are run each year depending on student interest.
Elective modules
Big Data, AI and Machine Learning (On-campus)
Business Analytics (On-campus)
Project Management (On-campus)
Operations Management (Online)
Data Analytics and Visualisations for Business
AI Ventures (On-campus)
Digital Business Model Design (On-campus)
Entrepreneurial Finance (On-campus)
Entrepreneurial Journey
Idea SMARTCamp (On-campus)
Leading Social Innovation (On-campus)
Venture Capital Finance (Online)
Digital Opportunities: Insights from the Startup Nation (IB Glocal elective)
The Future of Cities (IB Glocal elective)
Advanced Corporate Finance (On-campus)
Asset Management and Alternative Investments
Clean Technology Investment (On-campus)
Entrepreneurial Finance and Venture Capital
Mergers and Acquisitions (On-campus)
Pricing Strategy (On-campus)
Private Equity (On-campus)
Topics in Asset Management (On-campus)
Venture Capital Finance (Online)
Digital Transformation: Leading Real-World Change (On-campus)
Family Business (On-campus)
Leadership (On-campus)
Leading and Executing Strategic Change (On-campus)
Leading Social Innovation (On-campus)
Leading YourSelf (On-campus)
Managing Negotiations (On-campus)
Strategy and Leadership in a Digital World (On-campus)
The Future of Cities (IB Glocal elective)
Brand Management (On-campus)
Consumer Behaviour (On-campus)
Emerging Technologies in Marketing (On-campus)
Marketing Analytics (On-campus)
Pricing Strategy (On-campus)
Applied Strategic Marketing (Online)
Digital Marketing (Online)
Market Research (Online)
Sales Management and Leadership (IB Glocal Elective)
Breakout Strategy (On-campus)
Building and Managing Reputations During Good Times and Bad (On-campus)
Business Problem Solving
Climate Change and Business Strategy (On-campus)
Design for Business Transformation (On-campus)
Economics of Information and Intellectual Property (On-campus)
Energy Business (On-campus)
International Business (On-campus)
Strategic Networking (On-campus)
Strategy and Leadership in a Digital World (On-campus)
Strategy in Volatile and Uncertain Environments (On-campus)
Sustainability and Competitive Advantage (On-campus)
Advanced Strategy in a Stakeholder Economy
Digital Business (Online)
Sustainable Transformation Made in Italy (IB Glocal Elective)
In order to make an impact on a global scale, you must understand the global environment in which you are working. As an MBA student, you will have opportunities to travel to international destinations to study at partner schools and work with local businesses.
Global experiences
The Global Experience Week is an opportunity to immerse yourself in the business environment of another country. Together with the rest of your class you will visit local and global companies and meet Business School alumni based in that country.
The IB Glocal Electives, which are shared across the MBA portfolio, teach students how to explore contemporary global business problems with a local perspective.
Put the theory taught on the MBA into practice. You'll develop specialised expertise by researching a real business issue and influence real commercial outcomes, if your recommendations are implemented by a sponsoring organisation.
The Capstone Consulting Experience (CCE) gives you the opportunity to solve a complex/strategic problem facing a real client with a team of your peers from the Weekend MBA programme.
Professional accreditation
We are among a handful of business schools worldwide to achieve triple accreditation:
We have also been recognised for our work in tackling gender inequality in higher education with a Bronze Athena SWAN award.
Teaching and assessment
Teaching and learning methods
Lectures

Practical classes and fieldwork

Equipment/technique demonstrations (e.g. Bloomberg, Datastream)

Presentations and seminars

Workshops

Case studies

Group work

Virtual learning environment

Lecture recordings
Assessment methods
Continuous assessments

Essays

Written exams

Multiple choice tests

Formal presentations

Reports

Case studies

Participation
Entry requirements
We consider all applicants on an individual basis, welcoming students from all over the world.
How to apply
Apply online
If you are applying to the Business School, you may be considered for one course per admissions cycle.
Application deadlines – Round 2 closes on 4 September 2023
We operate a staged admissions process with several application rounds throughout the year.
Apply by midnight (UK time) on the relevant application round deadline to ensure that you receive the outcome of your application by the decision date.
We recommend applying as early as you can – we cannot guarantee that places will be available, or that courses will remain open, in later rounds.
Application rounds
Round 1
Apply by 10 July 2023
Interviews on 31 July and 7 August 2023
Decision by 18 August 2023
Round 2
Apply by 4 September 2023
Interviews on 25 September and 2 October 2023
Decision by 13 October 2023
Round 3
Apply by 30 October 2023
Interviews on 20 November 2023 and 27 November 2023
Decision by 8 December 2023
Round 4
Apply by 15 January 2024
Interviews on 29 January 2024 and 5 February 2024
Decision by 16 February 2024
If you are applying for a taught Master's course, you will need to pay an application fee before submitting your application.
The fee applies per application and not per course:
£100 for all MSc applications to Imperial College Business School
£150 for MBA applications to Imperial College Business School
There is no application fee for MRes courses, Postgraduate Certificates, Postgraduate Diplomas or research courses, such as PhDs and EngDs.
If you are facing financial hardship and are unable to pay the application fee, we encourage you to apply for our application fee waiver.
An ATAS certificate is not required for students applying for this course.
The fee for this course is fixed based on the year you enter the College, not your year of study.
The fee for this course is not linked to inflation.
Find out more about our tuition fees payment terms.
If you're a UK national, or EU national with settled or pre-settled status under the EU Settlement Scheme, you may be able to apply for a Postgraduate Master's Loan from the UK government, if you meet certain criteria.
The government has not yet published the loan amount for students starting courses in Autumn 2024. As a guide, the maximum value of the loan was £12,167 for courses starting on or after 1 August 2023.
The loan is not means-tested and you can choose whether to put it towards your tuition fees or living costs.
Your future career
Improve your career prospects by changing location, function, sector, or even starting your own business.
MBA graduates at Imperial are highly sought after in a variety of employment sectors.
70% of our Weekend MBA 2018-20 cohort changed roles, and 34% accepted a role in a different sector.
Further links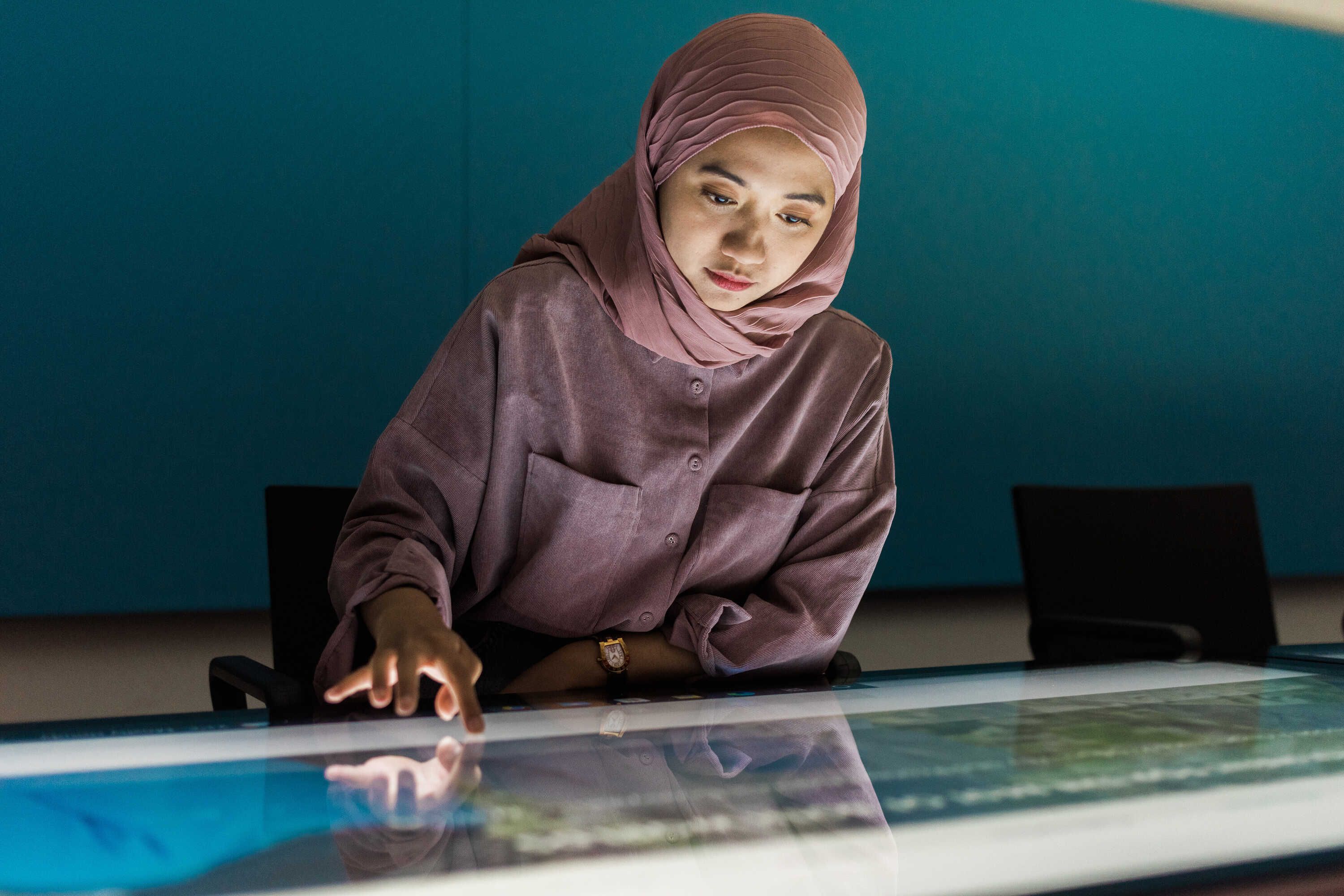 Learn more about our programmes, keep up-to-date with application deadlines and relevant events.
Sign up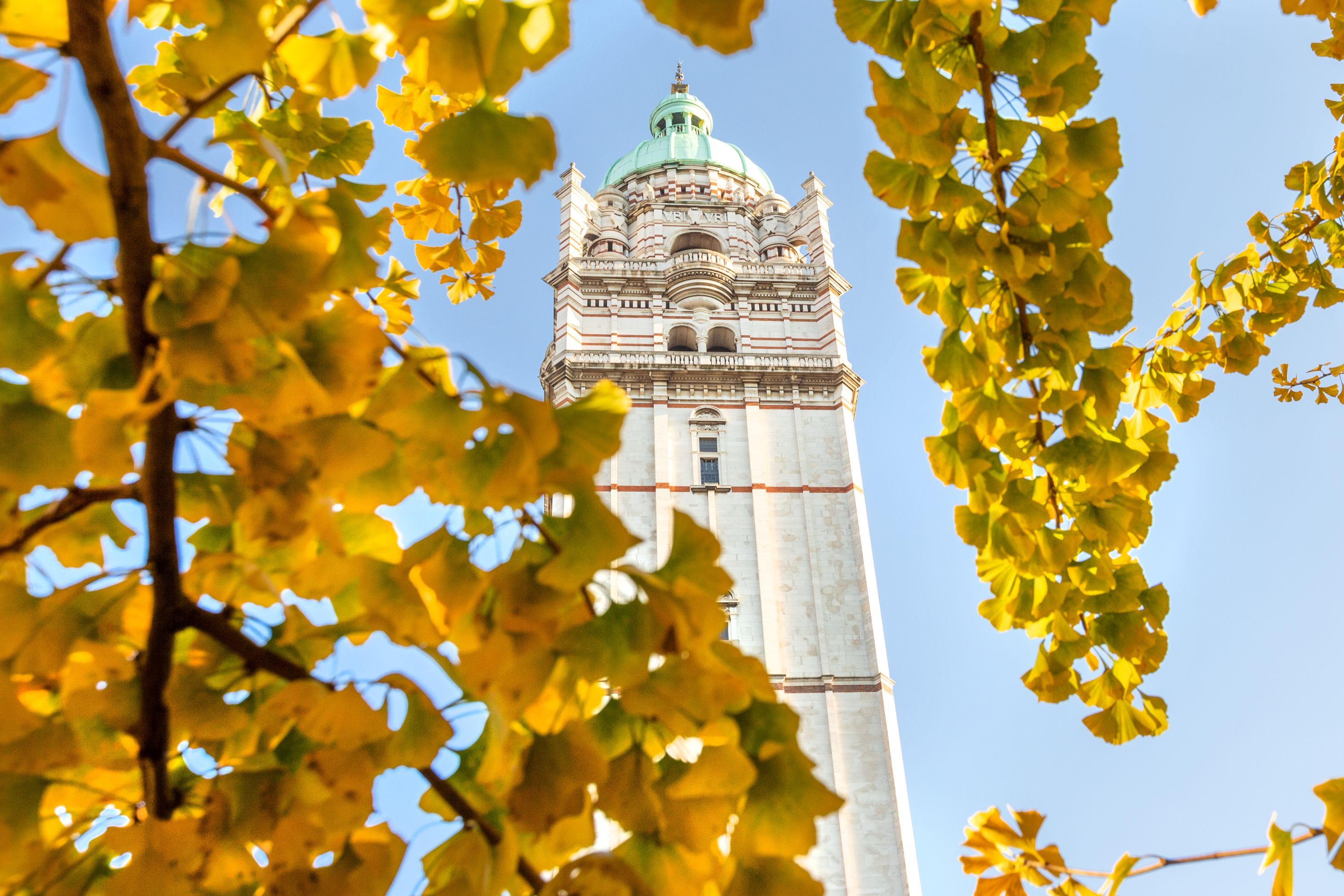 Meet us and find out more about studying at Imperial.
Find an event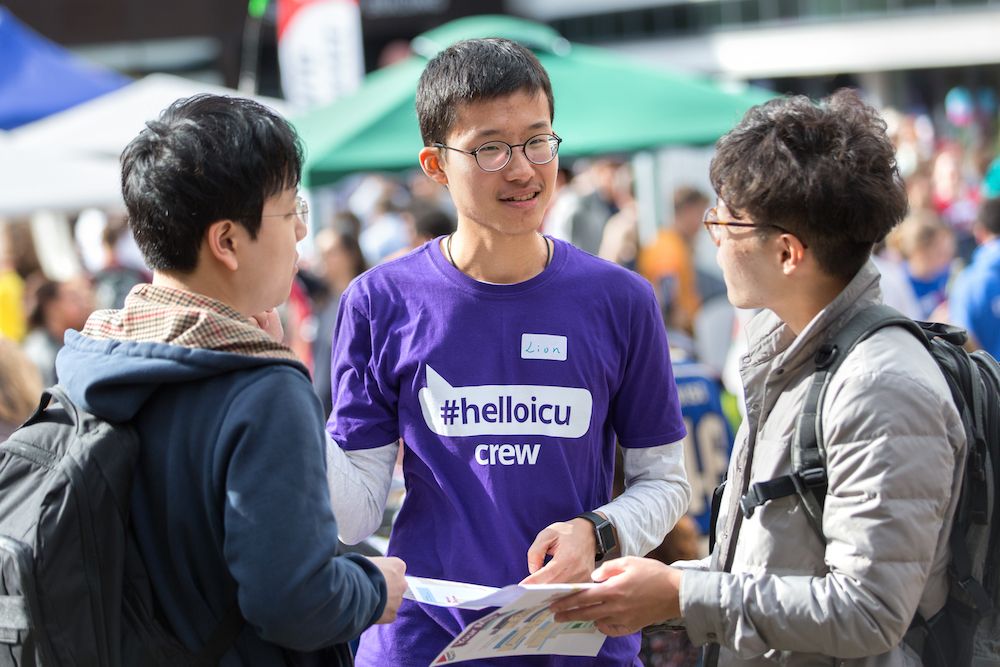 Terms and conditions
There are some important pieces of information you should be aware of when applying to Imperial. These include key information about your tuition fees, funding, visas, accommodation and more.
You can find further information about your course, including degree classifications, regulations, progression and awards in the programme specification for your course.
Programme specifications