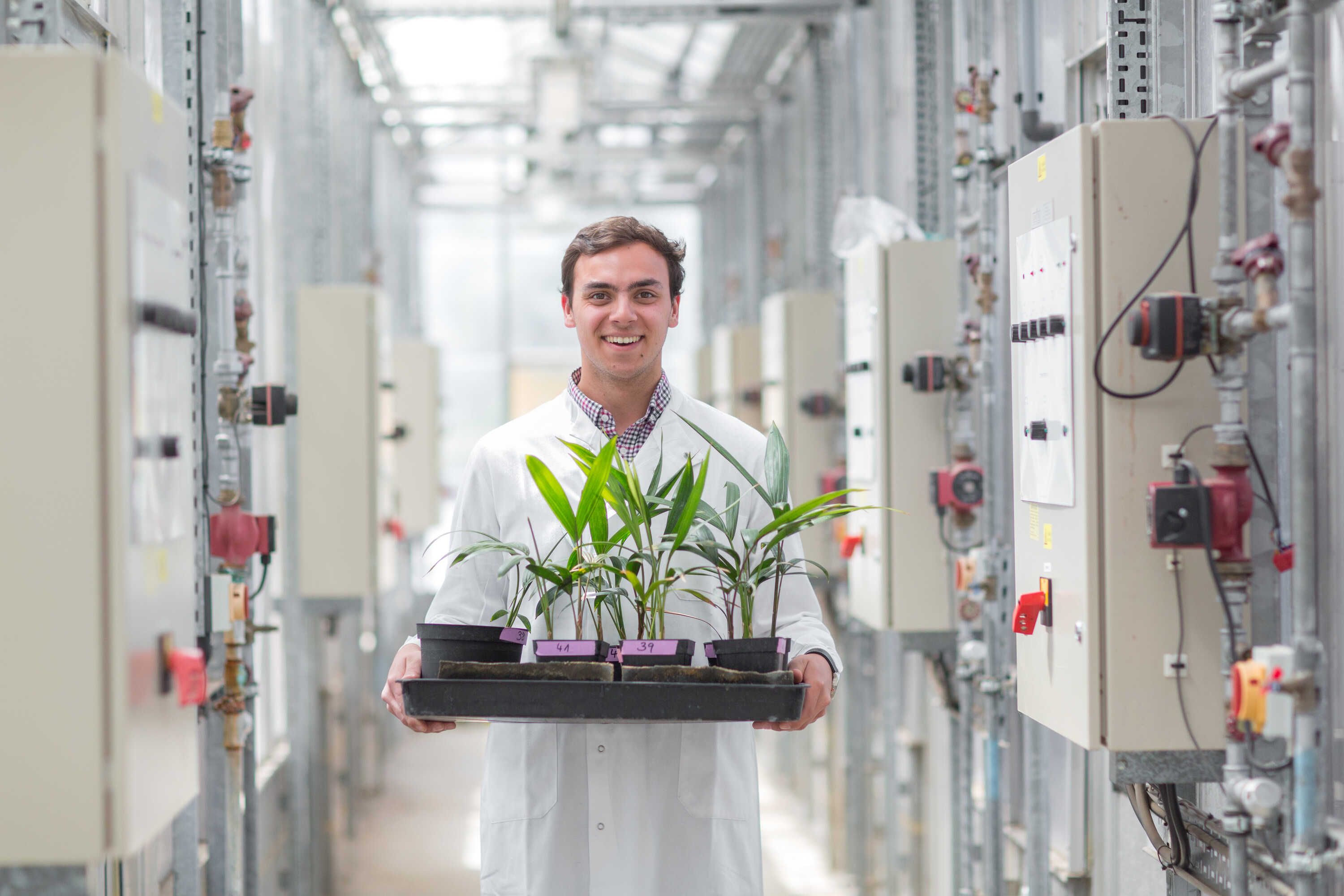 Ecology and Environmental Biology
Focus on important ecological and environmental topics such as climate change, biodiversity and conservation.
Discover the behaviour of living systems from cells to ecosystems and explore issues relating to climate change, biodiversity and conservation
Understand ecosystems in depth and understand the impact of plants, animals and microbes
Undertake and analyse experiments in the field, lab and through computational analysis
Course key facts
Qualification

Duration

3 years

Start date

October 2024

UCAS course code

C180

Study mode

Full-time

Fees

£9,250

Home

£41,650

Overseas

Delivered by

Location

Applications: places

9 : 1 (2022)
Course overview
Understand the behaviour of living systems from the level of cells up to whole organisms and ecosystems.
This specialist course focuses on the interaction between living organisms and species and their environment. You will learn to assess the impact plants, animals and microbes have on their ecosystem.
You will study the diversity of the living world, how we make sense of this diversity and how the planet's biological diversity is organised by ecological processes into ecosystems, communities, and populations.
Through laboratory, computational and field work you will learn the skills you need to design, carry out and analyse the data from biological experiments.
After receiving a solid grounding in fundamental topics you will be prepared for advanced study. As you progress, you will study more advanced topics while being able to tailor your modules to suit your interest from a wide range of choices, including field-based work.
Our Department's internationally leading research programme means you'll be learning at the very cutting edge of the subject. You will also benefit from access to our outstanding facilities, including for genomic and cell biology studies, tissue culture suites and the most modern microscopes.
When you graduate, you'll be prepared for a range of exciting careers. This course will provide the grounding required to pursue further education, or a career in areas such as pharmaceuticals, biomedical science, and food technology.
Similar opportunities exist for life scientists in government and independent laboratories. Your transferable skills will even prepare you for other careers as well, with some graduates working in medicine and the media.
Structure
This page is updated regularly to reflect the latest version of the curriculum. However, this information is subject to change.
Find out more about potential course changes.
Please note: it may not always be possible to take specific combinations of modules due to timetabling conflicts. For confirmation, please check with the relevant department.
You will study all core modules in your first year.
Core modules

Biological Chemistry and Microbiology

Evolution and Diversity

Cell Biology and Genetics

Ecology and Evolution
You will study all core modules alongside a I-Explore module, allowing you to study an area beyond your core discipline.
You'll also choose three optional modules in total, one from each of Groups A, B and C.
Core modules

Applied Molecular Biology

Genetics

Bioinformatics, Statistics and Programming (BS)

Tutored Dissertation

I-Explore



Optional modules – Group A
Optional modules – Group B
Optional modules – Group C
Vertebrate Form and Evolution

Ecological Field Skills
All year 3 modules are optional modules. You choose three optional modules in total, one from each of Groups A, B and C.
You will also undertake a research project option from Group D.
Optional modules – Group A

African Biology Field Course

Evolutionary Applications



Optional modules – Group B

Symbiosis, Plant Immunity and Disease

Biodiversity and Conservation Biology

Disease Ecology and Epidemiology



Optional modules – Group C

The Microbiome

Biodiversity Genomics

Global Change Biology



Optional modules – Group D

Practical Research Project (Lab, Computational, Field) or
Science Communication plus Literature Research Project (Research Proposal)
Teaching and assessment
Balance of teaching and learning
Key
Lectures, laboratory work and seminars
Independent study
Years 1 and 2
30%

Lectures, laboratory work and seminars

70%

Independent study
Teaching and learning methods
Laboratory

Lectures

Tutorials

Seminars

Site visits

Group project

Research project
Balance of assessment
Key
Year 1
60%

Examination

40%

Coursework
Year 2
48%

Examination

52%

Coursework
Year 3
56%

Examination

44%

Coursework
Assessment methods
Coursework

Essays

Individual research

Laboratory write-ups

Presentations

Reports

Written examinations
Entry requirements
We consider all applicants on an individual basis, welcoming students from all over the world.
How to apply
Apply via UCAS
When applications open, you will be able to start your application via UCAS Hub. There you can add this course as one of your choices and track your application.
Application deadlines – 31 January 2024 at 18.00 (UK time)
Assessing your application
Admissions Tutors consider all the evidence available during our rigorous selection process and the College flags key information providing assessors with a more complete picture of the educational and social circumstances relevant to the applicant. Some applicants may be set lower offers and some more challenging ones.
Generally, the department does not hold interviews.
Applications from school leavers who wish to take a gap year are welcome. Applicants must state in their UCAS personal statement how they propose to spend their time.
For Biological Sciences, Biochemistry and Biotechnology, we sometimes accept transfers from other institutions into the second year. Students should provide us with a transcript of their first year grades and details of their Pre-University Qualifications and the grades attained in them.
Offers are based on the number of places available (if any), the relevance of the modules covered in the first year elsewhere and the grades achieved. If we feel direct entry to the second year wouldn't be possible we may offer you first year entry instead.
We do not accept any transfers into the third year of any of our courses.
Applicants who are unsuccessful cannot be reconsidered for entry within the same cycle but may reapply the following year without prejudice with a new application. We consider resit students in open competition with all other applicants.
We do not accept Access courses, Foundation years or OU courses.
General studies will not be accepted at any level. Other qualifications, such as Key Skills or Critical Thinking, while useful, will not count towards an offer.
An ATAS certificate is not required for students applying for this course.
The structure of the Department's courses means that transfer between different Biotechnology and Biochemistry degrees is usually possible up until the end of the second year.
Transfer onto Language for Science courses must be completed at the very start of the first year.
Transfer onto Year in Industry/Research courses should be completed at the start of the second year to allow time to arrange a suitable placement.
It is not possible to transfer onto one of the Biological Sciences degrees from a Biochemistry or Biotechnology degree.
Transfer onto the Management Year is subject to approval from the Imperial College Business School; and academic performance in the first two years of the degree (students should be working to a 2:1 standard by the end of their second year).
If you are an international student, transferring to a different course could have an impact on your student visa.

Please visit our International Student Support webpage for further information.
Language requirement
Teaching is in the language of your host country, so you will need to reach an acceptable proficiency in the relevant language before you go. Free language classes are available at the College to help you prepare.
Availability
There are limited places available on the Year Abroad programme, which means that competition for selection is strong and a placement cannot be guaranteed.
Normally, only students with marks of 60% or above will be eligible for placements in France and Germany. Only students with marks of 70% or above will be eligible for placements in the USA.
Please note the list of universities located abroad that the Department currently has partnerships with is illustrative.
Partnerships with universities are subject to continuous review and individual partnerships may or may not be renewed.
Read more about how our language for science degrees are taught on the Centre for Languages, Culture and Communication website.
Home fee
2024 entry
£9,250
per year
Overseas fee
2024 entry
£41,650
per year
Your fee is based on the year you enter the College, not your year of study. This means that if you repeat a year or resume your studies after an interruption, your fees will only increase by the amount linked to inflation.
Find out more about our tuition fees payment terms, including how inflationary increases are applied to your tuition fees in subsequent years of study.
Whether you pay the Home or Overseas fee depends on your fee status. This is assessed based on UK Government legislation and includes things like where you live and your nationality or residency status. Find out how we assess your fee status.
Your future career
Gain transferable skills relevant to a career in pharmaceuticals, biotechnology and biomedical science.
With specialised knowledge, you'll be highly sought after in a range of sectors.
Many Life Sciences graduates study at the Master's or PhD level before entering academia or industry.
Education, the medical industry, and the media are also potential avenues open to you.
Other potential career paths include software engineers, research associates, genomics and genetics research, and scientific officers in government.
Further links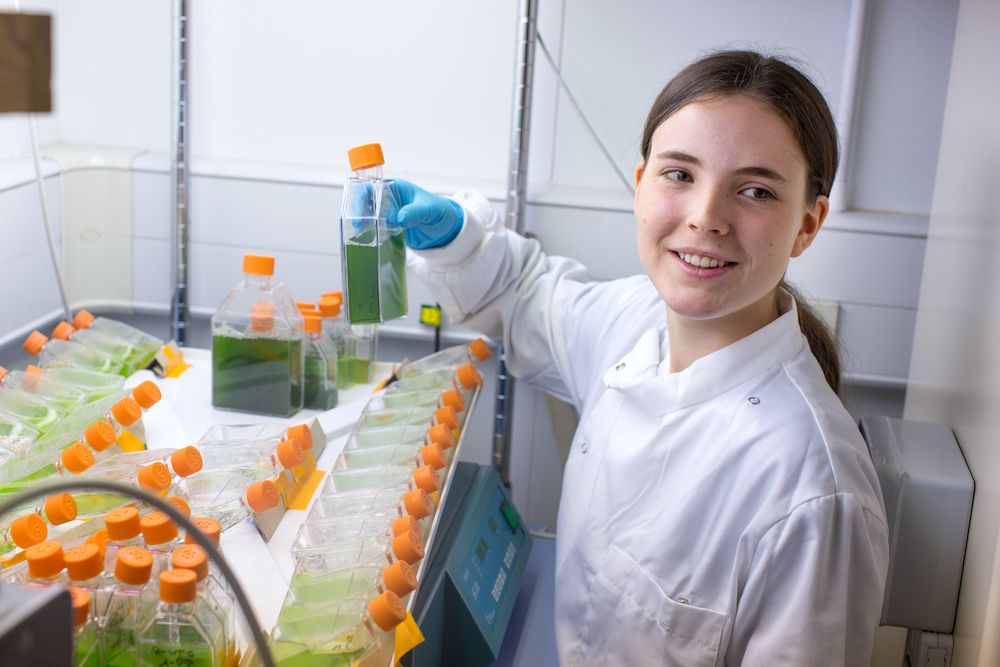 Learn more about studying at Imperial. Receive useful information about our life in our undergraduate community and download our latest Study Guide.
Request info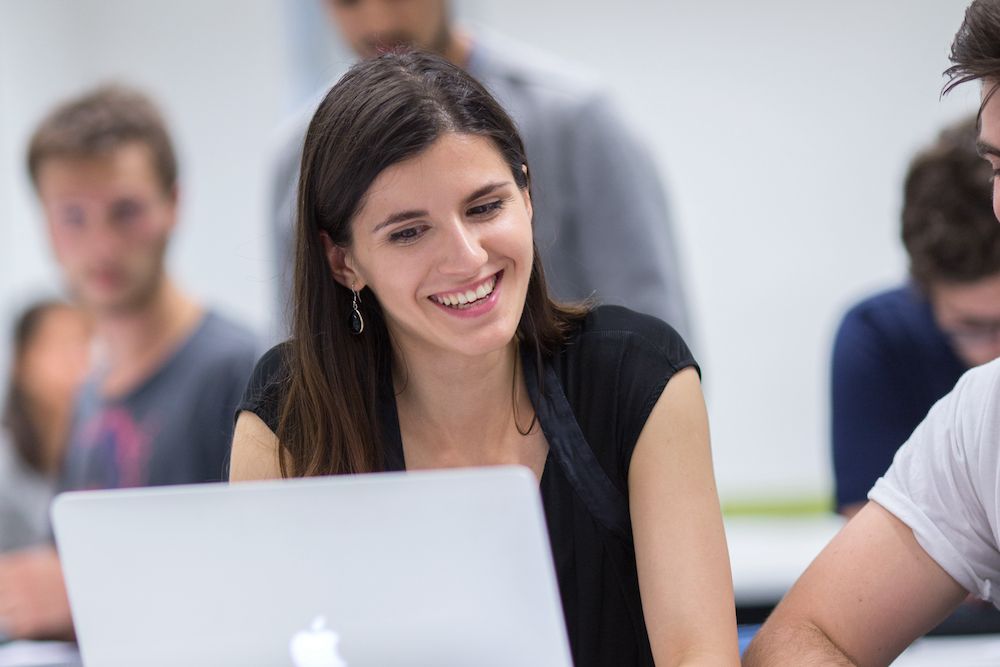 Meet us and find out more about studying at Imperial.
Find an event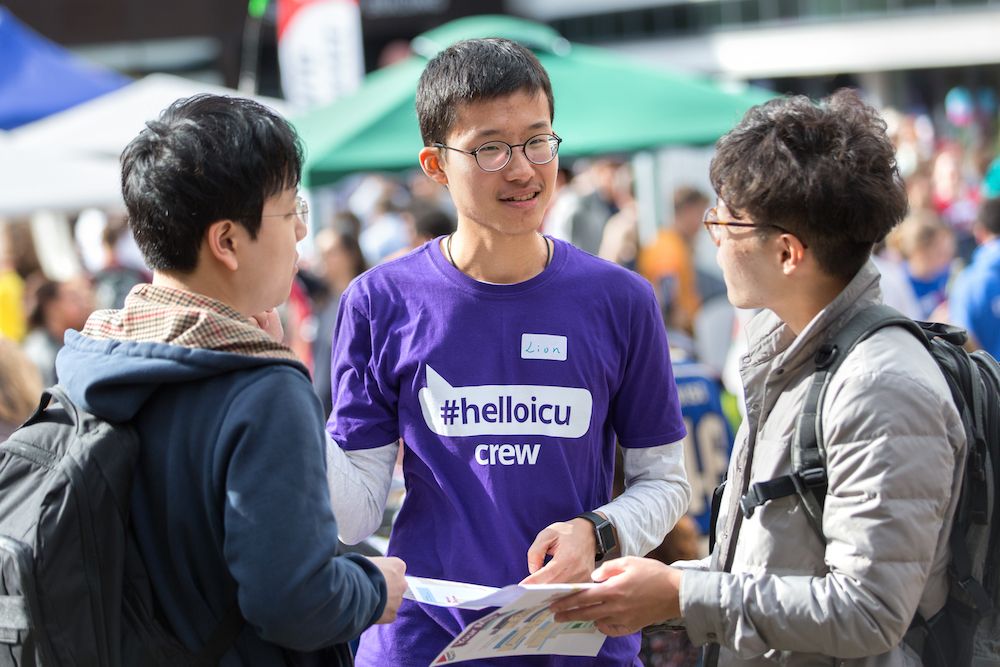 Terms and conditions
There are some important pieces of information you should be aware of when applying to Imperial. These include key information about your tuition fees, funding, visas, accommodation and more.
You can find further information about your course, including degree classifications, regulations, progression and awards in the programme specification for your course.
Programme specifications