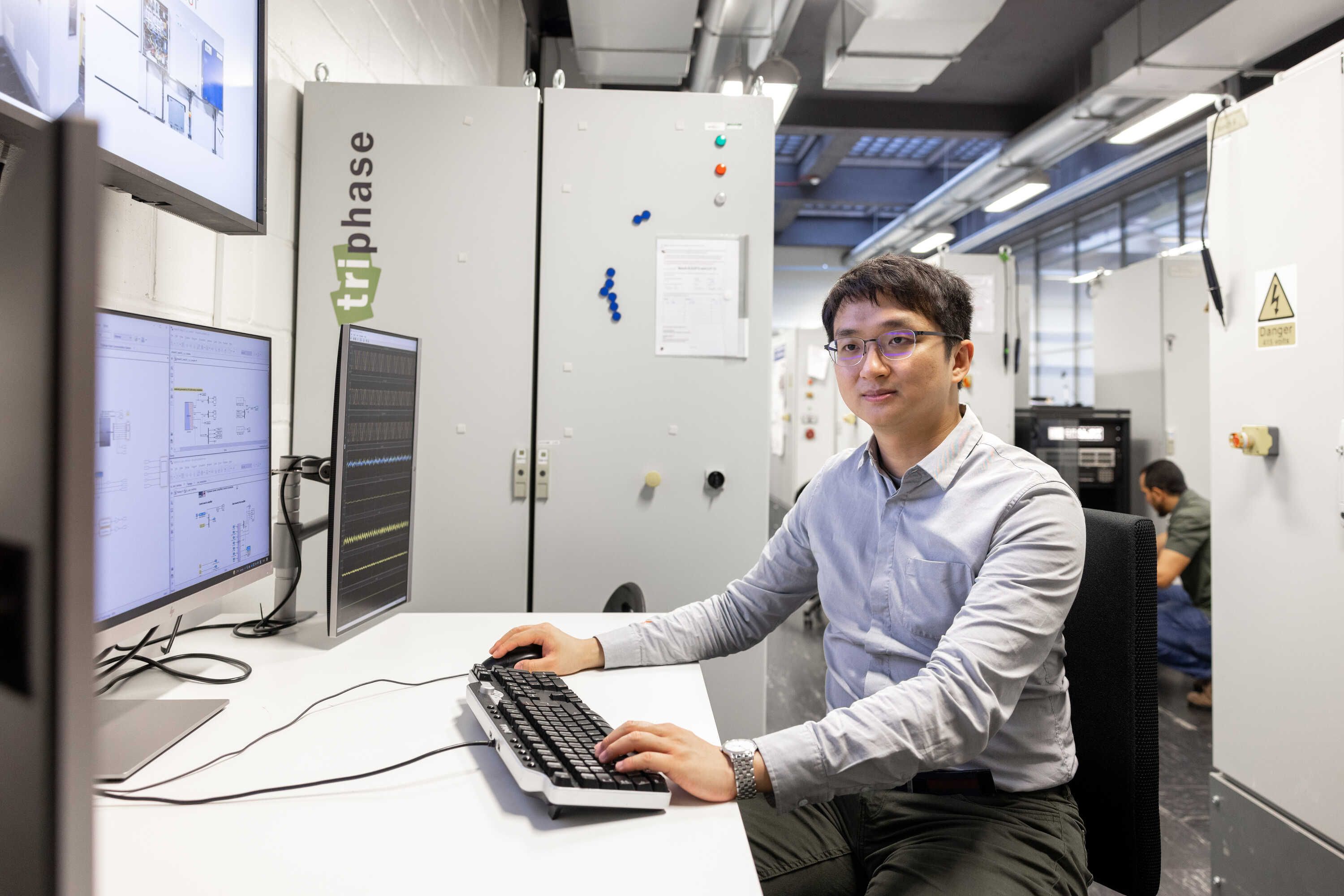 Electrical and Electronic Engineering with Management
Get set for business with advanced technical knowledge and a specialist business programme in this integrated Master's degree.
Design your own degree programme to fit your developing skills and interests, from a broad range of specialist modules
Give your CV a head-start with a six-month placement or create innovative solutions to a client-proposed consultancy challenge
Benefit from a teaching programme inspired by our internationally-leading research
Course key facts
Qualification

Duration

4 years

Start date

October 2024

UCAS course code

H6N2

Study mode

Full-time

Fees

£9,250

Home

£40,940

Overseas

Delivered by

Location

Applications: places

10 : 1 (2022)
Course overview
Electrical and electronic engineers are at the forefront of the challenges to connect our world, to design more efficient and affordable technology, and to help us live healthy and sustainably.
Our department has a strong culture of enterprise, and our researchers and alumni are recognised for their commercially successful innovations.
This degree will give you an insight into engineering the commercial world, with a programme of business modules combined with technical subjects. Study time is split 50:50 between technical and business modules in years three and four. You'll study topics such as accounting, corporate finance and economics, delivered by Imperial College Business School.
Your first and second year includes labs and problem-solving classes designed to equip you with a solid theoretical base covering analogue and digital electronics, power electronics, communications and control, alongside a strong focus on mathematics and computing, and practical hardware and software engineering skills.
In your third year, you'll select from a number of focused technical modules alongside your Business programme, so you can choose to take a wide-ranging programme of study, or to concentrate your expertise in a particular field.
You'll also have the option to take a six-month industrial placement and experience engineering in action, or to be part of a team project acting as consultants on a design challenge proposed by an industrial client. This involves creating a pre-production prototype of an innovative product or technical solution.
The final year of the MEng course offers an extensive range of advanced specialist modules inspired by the very latest research, together with your business modules.
You'll apply your knowledge and skills to increasingly ambitious project work throughout the course, ultimately showcasing your imagination, originality and independent engineering expertise in a substantial final year project of your choice.
Structure
This page is updated regularly to reflect the latest version of the curriculum. However, this information is subject to change.
Find out more about potential course changes.
You'll study the following core modules.
Core modules
Understand why mathematics is the foundation of all engineering practice and build the robust mathematics skills needed to proceed to more complex modules.
Build on your learning from Mathematics 1A and appreciate fundamental mathematical principles in an engineering context.
Familiarise yourself with the interdisciplinary nature of electrical engineering and analyse the generation, transport and management of electrical power systems.
Build a foundation in the analysis and design of electronic circuits, and explore key concepts that are essential for higher level study of electronics.
Develop your understanding of digital design and low-level computer operation to understand system design across the hardware - software boundary.
Become familiar with programming using C++ and learn standard imperative programming skills such as control-flow, variables, and data structures.
Apply your knowledge to a major group design project which considers the full design process, from the client brief to the demonstration of a prototype.
You'll study the following core modules.
Core modules
Build on your first year studies to cover more advanced topics in mathematics that are relevant to both electrical and information engineering.
Learn how to take data in one domain and transform it to another domain to help analysis, and understand fundamental principles such as sampling and transforms.
Understand why electromagnetic systems are ubiquitous in electrical engineering and apply the techniques of Vector Calculus to obtain analytical solutions to problems.
Build on your first year learning to analyse and design electronic circuits with a system level perspective.
Explore the generation, transmission and applications of electrical power.
Discover how information is transmitted from one point to another in the presence of noise and build your awareness of information theory.
Become acquainted with basic elements of the theory of dynamic systems and the techniques used to design automatic control systems.
Apply your knowledge to a major group design project which considers the full design process, from the client brief to the demonstration of a prototype.
You will study the following core modules and complete either an industrial placement or a project during your third year.
You'll also choose four modules from the Optional modules list.
Core modules
Develop your accounting-related skills, and analyse different financial accounting and management accounting techniques.
Understand the essentials of new venture formation and entrepreneurship, with an emphasis on high-tech business.
Experience design engineering in an industrially relevant context and gain valuable insights into the commercial and project management facets of product development.
Your I-Explore module offers you choices from a range of subjects hosted outside of the department. You will be taught alongside students from other courses with options including business, management and many more.
Gain hands-on experience on an industrial placement, typically undertaken from April to September.
The placement will be supervised and is assessed by a written and oral report.
Examples of previous placement partners include Bang & Olufsen, Goldman Sachs and IBM.
Acquire the skills required to lead engineering projects and learn how to manage innovative technological projects within an engineering context.
Optional modules
Understand how analogue integrated circuits and systms are used in CMOS and Bipolar technologies.
Understand the efficient formulation of a problem space, aspects of knowledge representation, and concepts of intelligent agents and multi-agent systems for the design of complex, distributed, embedded systems.
Familiarise yourself with how biomedical electronics can be used to create medical devices that interface with the human body.
Develop a conceptual framework for analysing different communication networks and build your awareness of industry standards.
Build your knowledge of advanced modern control methodologies and explore topics including Kalman filtering and tracking, fault detection and isolation, and linear matrix inequalities.
Assess fundamental concepts and advanced methodologies of deep learning and relate them to real-world problems.
Appreciate the fundamental principles and applications of digital signal processing, including sampling theory, z-transforms and system functions.
Design digital systems of medium complexity, and learn how to implement the design with FPGA/CPLD devices, memory devices and microprocessors.
Explore the basic elements and concepts associated with the technical operation of power systems and their tools for analysis.
Gain an overview of the technologies involved in making an electric vehicle (EV), as well as those required to enable wider adoption of EVs.
Engage with the theory and practice of computing in the world of ubiquitous smart devices.
Appreciate the role of modern static type systems, sum and product data structures, immutable code, and higher order functions in program design and analysis.
Review electrical measurement theory and practice and understand measurement capabilities and limitations.
Build your knowledge of the basic theory of machine learning (ML) and explore the workings of neural networks (NN).
Understand the linear algebra needed for advanced topics in signals, signal proccessing and control.
Analyse the fundamental principles and applications of microwave technology and appreciate electromagnetic wave propagation in various media.
Assess a wide variety of modern optoelectronic devices and develop your knowledge of electromagnetic theory and rate equation modelling.
Study the opportunities provided by power semiconductors to improve the efficiency and controllability of electrical energy conversion.
Explore the fundamentals of classical long-range radar and the new frontiers of short-range radar for many anticipated applications.
Bring together theory and understanding from other lecture courses and apply your knowledge to solve a problem which might be encountered by a DSP engineer in industry.
Design, model and control robotic arms and grippers.
Gain an insight into the basic concepts of solid state electronics, and understand the physical processes that govern the DC functioning of pn diodes and transistors.
Understand the fundamentals of statistical signal processing, and develop practical experience of using statistical signal processing on your own speech.
You'll carry out an individual research project and complete a professional portfolio. You will study three core modules focussing on your business studies.
We offer over 40 modules in your final year of study, please see below a selection of example modules to provide you with a flavour of the course.
Core modules
Learn how to analyse and explain how market conditions are determined and how the market environment influences business performance.
Explore the fundamentals of how to manage organisations and consider why some companies succeed while others fail.
Appreciate the limitations and challenges that are faced when applying the theoretical framework of corporate finance to real world problems.
Develop your professional portfolio using the engineering skills you've acquired over the four years of study.
If you have taken the Group Project option in your third year, you must do a summer internship or placement between your third and fourth year and report on this in your professional portfolio.
Industrial placement students must submit a professional portfolio towards achieving the learning outcomes of the course.
Choose a project from an extensive list proposed by members of academic staff.
Due to the variety of staff expertise, the list covers a wide range of engineering topics.
Proposing your own project is encouraged, and is done in collaboration with a member of staff who is an expert in the proposed field.
Optional modules
Understand finite fields, cryptography and error correcting codes and how to correct communication errors.
Analyse the application of machine learning tools and how these technologies can impact the practical design of intelligent signal analysis.
Examine the fundamental digital image processing methods that stem from a signal processing approach.
Familiarise yourself with CMOS integrated circuit technology, from the basic fundamentals to more advanced topics.
Examine a broad range of micro- and nano-scale devices and systems, and understand their applications and the technologies used to fabricate them.
Learn how to design computer algorithms for finding minima and maxima and discover how to interpret and modify algorithms found in standard computer packages.
Broaden your understanding of the economic principles underlying the operation and planning of electricity systems.
Understand the physical operation of sensors, their operation, design and fabrication.
Build your knowledge of time series perspective and short term statistical behaviour for stocks, bonds, currencies and futures.
Explore low carbon technologies such as wind and solar, and learn about the challenges of decarbonisation.
Professional accreditation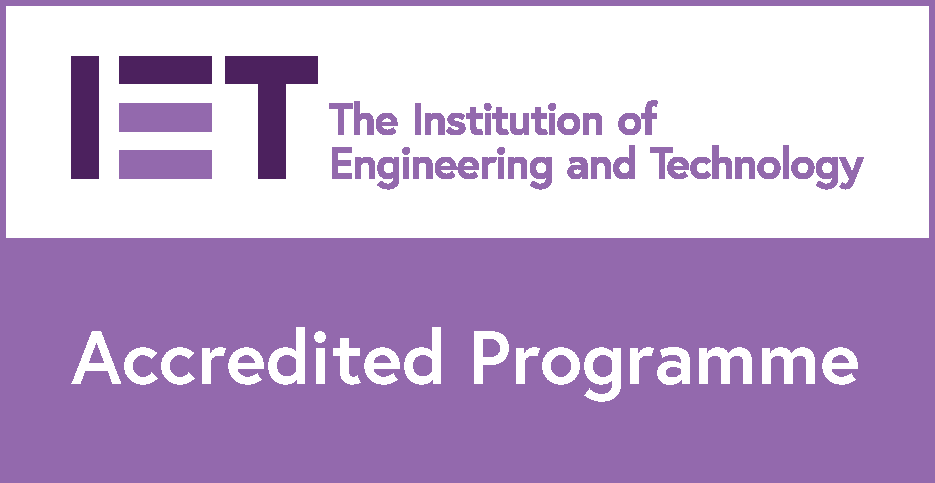 This degree is accredited by the Institution of Engineering and Technology (IET) on behalf of the Engineering Council.
With this integrated Master's degree, you'll fully meet the academic requirements for professional registration as a Chartered Engineer (CEng).
With a professionally accredited degree, you'll be able to demonstrate to employers that you have achieved an industry-recognised standard of competency. Professional accreditation also provides international recognition of your qualifications, which you can use to launch a career abroad.
Becoming a Chartered Engineer can further enhance your career prospects and earning potential. It demonstrates your competencies and commitment to lifelong learning – providing you with recognition in your field and greater influence and opportunities.
Our accreditation agreement with IET is renewed every five years. The current accreditation agreement is due to be renewed for students starting their studies in the 2023–24 academic year.
Associateship
In addition to your degree, you'll receive the Associateship of the City and Guilds of London Institute (ACGI) upon completion of this course. This associateship is awarded by one of our historic constituent Colleges.
Teaching and assessment
Teaching and learning methods
Lectures

Design and build projects

Flipped classroom

Group projects

Laboratory work (software, hardware and embedded systems)

Individual projects

Industrial placement

Problem-solving classes

Software laboratory

Workshops

Video recordings

Tutorials

Virtual learning environment
Balance of assessment
Key
Written tests (online)
Practical (lab)
Examinations
Years 1 and 2
20%

Written tests (online)

30%

Practical (lab)

50%

Examinations
Assessment methods
Coursework

Oral presentations

Poster presentations

Reports

Written examinations
Entry requirements
We consider all applicants on an individual basis, welcoming students from all over the world.
How to apply
Apply via UCAS
When applications open, you will be able to start your application via UCAS Hub. There you can add this course as one of your choices and track your application.
Application deadlines – 31 January 2024 at 18.00 (UK time)
Assessing your application
Admissions Tutors consider all the evidence available during our rigorous selection process and the College flags key information providing assessors with a more complete picture of the educational and social circumstances relevant to the applicant. Some applicants may be set lower offers and some more challenging ones.
If your application passes initial screening, you'll be invited to take a 60-minute, online mathematics aptitude test.
The test is designed to assess your understanding of core mathematical concepts.
The next test date will be posted here as soon as confirmed.
You'll have the chance to take a readiness test a few days before, which we'll send to you by email, to familiarise yourself with the platform and test format.
We encourage applications from all who want to learn what it takes to create our future. You should have the potential to succeed in a challenging course, as demonstrated by meeting our entry grades. But we are looking beyond your raw marks for a passion in developing your knowledge and understanding of this broadest form of engineering.
In addition to your academic ability, we will look at your personal statement and reference to understand your personal motivation, your commitment to your chosen area of study, and your broader interests.
If your UCAS application indicates that you are likely to satisfy our requirements you may be invited for an online interview.
Here you will be interviewed by a member of academic staff on general engineering topics and your aspirations for the future. You will also have the opportunity to ask any questions you have about our courses and life at Imperial.
An ATAS certificate is not required for students applying for this course.
Electrical and Electronic Engineering students and Electronic and Information Engineering students share a common first year. This gives you a solid theoretical base and lets you understand and explore the two subjects before making your choice.
At the end of your first year, you choose whether to study on the Electrical and Electronic Engineering stream, or the Electronic and Information Engineering stream.
Within the Electronic and Information Engineering degree, you have further options for your studies:
You can decide whether to study the BEng (3 years) or the MEng (4 years) at the end of your second year.
You can transfer from to the MEng with a Year Abroad during your third year. The placements are competitive and the final selection is made following an interview. You must normally be achieving marks of 65% and above at the time of selection to be eligible for the Year Abroad course.
There is no benefit in applying to more than one course in this Department so you should only apply to one.
If you are an international student, transferring to a different course could have an impact on your student visa.

Please visit our International Student Support webpage for further information.
Year abroad
Language requirement
Teaching is in the language of your host country in France and Germany, so you will need to reach an acceptable proficiency in the relevant language before you go. Free language classes are available at the College to help you prepare.
Availability
There are limited places available on the Year Abroad programme, which means that competition for selection is strong and a placement cannot be guaranteed.
Normally, only students with marks of 60% or above will be eligible for placements in France and Germany. Only students with marks of 70% or above will be eligible for placements in the USA.
Please note the list of universities located abroad that the Department currently has partnerships with is illustrative.
Partnerships with universities are subject to continuous review and individual partnerships may or may not be renewed.
Home fee
2024 entry
£9,250
per year
Overseas fee
2024 entry
£40,940
per year
Your fee is based on the year you enter the College, not your year of study. This means that if you repeat a year or resume your studies after an interruption, your fees will only increase by the amount linked to inflation.
Find out more about our tuition fees payment terms, including how inflationary increases are applied to your tuition fees in subsequent years of study.
Whether you pay the Home or Overseas fee depends on your fee status. This is assessed based on UK Government legislation and includes things like where you live and your nationality or residency status. Find out how we assess your fee status.
Your future career
With specialised tech knowledge and transferable skills, you'll be highly sought after in a range of sectors.
Become a creative, practical engineer through placements and projects that reflect real-world engineering.
In addition to understanding business management, this course provides insight into business operations.
Understand engineering challenges from multiple perspectives in diverse and international teams.
Leading technology companies, sustainable energy, and computer gaming are just some of your career options.
Other potential sectors could include healthcare, automotive engineering, and finance.
Further links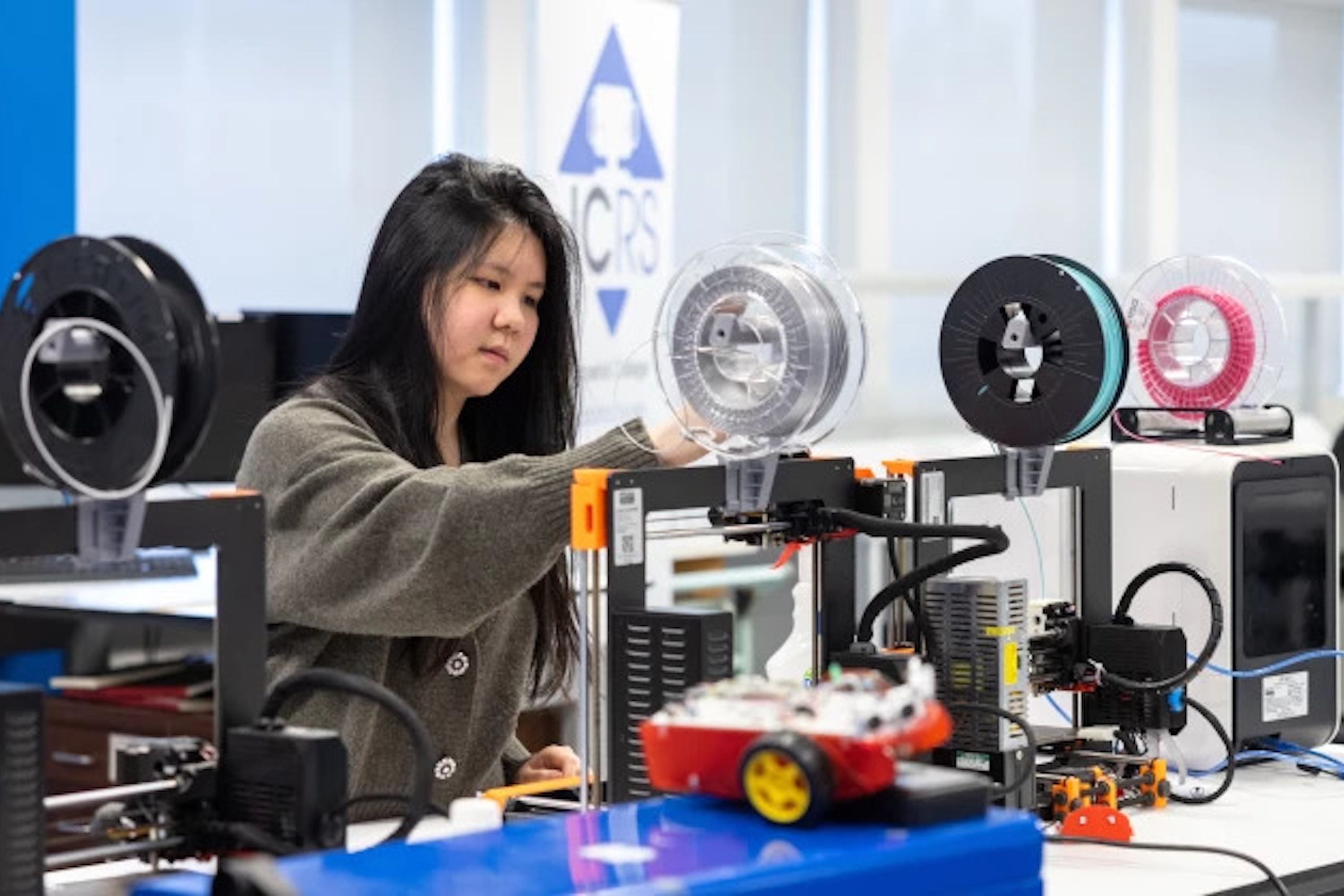 Learn more about studying at Imperial. Receive useful information about our life in our undergraduate community and download our latest Study Guide.
Request info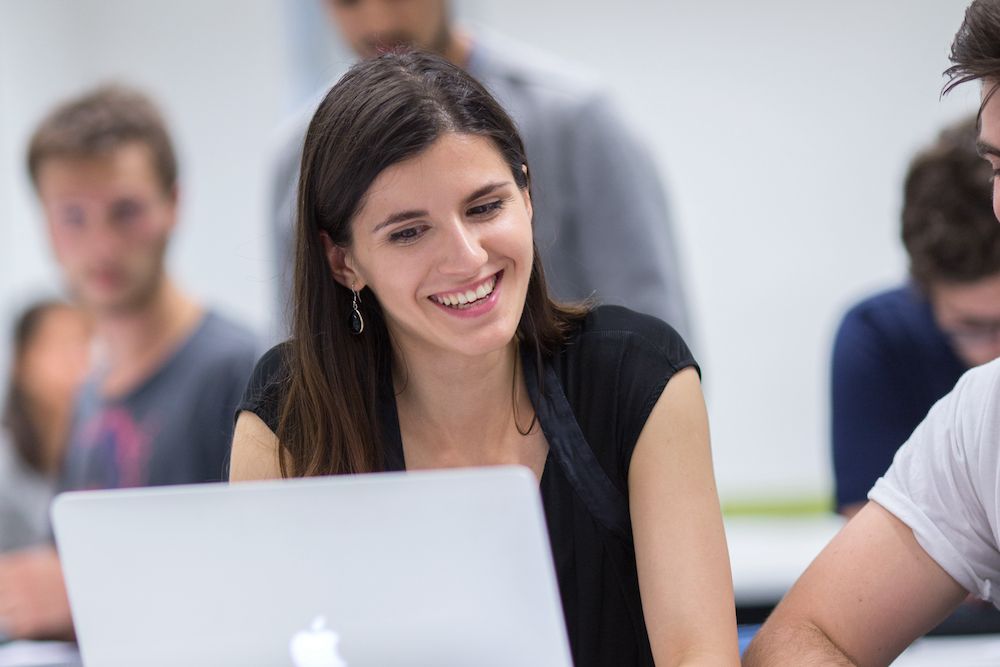 Meet us and find out more about studying at Imperial.
Find an event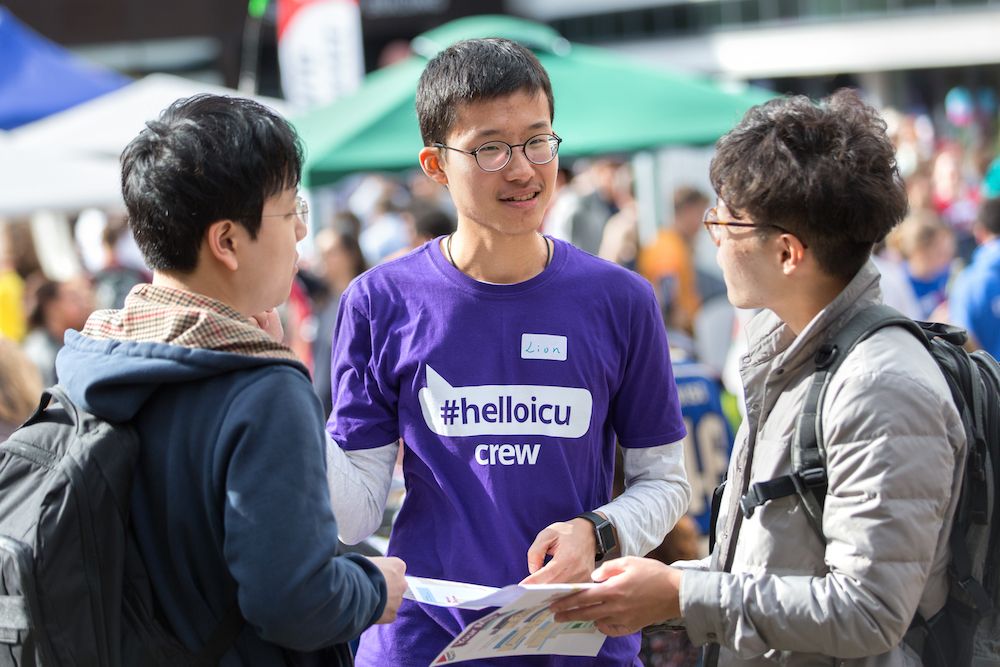 Terms and conditions
There are some important pieces of information you should be aware of when applying to Imperial. These include key information about your tuition fees, funding, visas, accommodation and more.
You can find further information about your course, including degree classifications, regulations, progression and awards in the programme specification for your course.
Programme specifications