MSc Control and Optimisation
Study aspects of control theory and optimisation and their application to the design of automated systems
Key information
Duration
: 1 year full-time
Start date
:
October
2022
Location
:
South Kensington
ECTS
: 90 credits
Applications are now closed
Overview
This course will introduce you to the major aspects of control theory and optimisation, as well as their application to the design of automated systems. You will develop skills in the use of the standard computer packages for control design and optimisation.
In response to the growing demands of the chemical, oil, aerospace, aeronautical, power, transport and defence industries, control theory and optimisation has developed into a well-established body of knowledge that many engineers need to acquire.
Additional areas of application include:
industrial automation
robotics
mechanical systems
biomedical control
Study programme
You study taught modules, both core and optional, in the Autumn and Spring terms (October–April). Modules are taught through a blend of lectures, tutorials and practical laboratories. You will then take written exams on the studied modules between May and June.
You also complete a substantial individual research project, which will be carried out in an area of special interest.
Professional accreditation
This course is accredited by the Institution of Engineering and Technology (IET) on behalf of the Engineering Council.
It meets the full academic requirements for registration as an Incorporated Engineer and partially meets the academic requirements for registration as a Chartered Engineer (CEng).
Candidates must hold a CEng accredited BEng/BSc (Hons) undergraduate first degree to comply with full CEng registration requirements.
Our accreditation agreement with the Institution of Engineering and Technology is renewed every 5 years, and the current agreement runs between 2019 and 2023.
Structure
This page reflects the latest version of the curriculum for this year of entry. However, this information is subject to change.
The curriculum of this programme is currently being reviewed as part of a College-wide process to introduce a standardised modular structure. As a result, the content and assessment structures of this course may change for this year of entry.

We recommend you check this page before finalising your application and again before accepting your offer. We will update this page as soon as any changes are confirmed by the College.
Find out more about the limited circumstances in which we may need to make changes to or in relation to our courses, the type of changes we may make and how we will tell you about any changes made.
Page last reviewed on 25 October 2021.
Structure
Core module
You take the core module below.
Optional modules – Group 1
You choose either eight or nine* optional modules in total, with at least four from Group 1. You may only choose one module from Group 3.
Control Engineering
Aims to introduce state-space methods for the analysis and design of control systems. Lecturer: Prof Alessandro Astolfi.
Design of Linear Multivariable Control Systems
Provides the principles for designing linear multivariable control systems to meet a range of practical applications. Lecturer: Dr Imad Jaimoukha.
Digital Control Systems
The aim of the module is to provide a well-rounded exposure to analysis, control and simulation of discrete-time systems. Theoretical techniques for studying discrete-time linear systems with particular emphasis on the properties and design of sampled-data feedback control systems will be introduced and supported by MATLAB simulations. Lecturer: Dr Giordano Scarciotti.
Optimisation
Introduces finite-dimensional optimisatiom theory and the basic algorithms for finding minima. Lecturer: Prof Alessandro Astolfi.
Predictive Control
Provides an understanding of the fundamental principles in predictive control, which is the most widely used advanced control technique in industry. Lecturer: Dr Eric Kerrigan.
Stability and Control of Non-linear Systems
Introduces the concepts and theoretical techniques needed to study the stability and stabilization of nonlinear control systems, with particular attention being paid to Lyapunov-based analysis and design of control feedback laws. Lecturer: Dr David Angeli.
Systems Identification and Learning
Introduces the methods for constructing stochastic models of dynamic systems from measurements of input and output signals, and basic techniques for prediction of unknown quantities basing on available sensor data. Lecturer: Prof Thomas Parisini.
* If you choose nine optional modules, the eight modules in which you achieve the highest mark will be counted toward your final degree grade.
Optional modules – Group 2
You choose either eight or nine* optional modules in total, with at least four from Group 1. You may only choose one module from Group 3.
Advanced Optimisation
Introducing tools for solving applied optimisation problems within areas such as convex optimisation and integer programming. Lecturer: Dr Giordano Scarciotti
Discrete-Event Systems (Spring)
You will be introduced to the basic techniques involved in the modeling, analysis and control of discrete event systems. Lecturer: Dr David Angeli.
Mathematics for Signals and Systems
Aims to present a comprehensive introduction to advanced topics in Linear Algebra as needed in the more advanced literature on Signals, Signal Processing, Systems and Control. The emphasis is on fundamental notions related to vector spaces, inner product spaces, normed spaces, matrix algebras and computations with matrices. Lecturer: Prof Pier-Luigi Dragotti.
Modelling and Control of Multi-body Mechanical Systems
Introduces theoretical approaches for the modelling and control of multibody mechanical systems. Special emphasis is given to the use of computer tools for the modelling aspect. Lecturer: Dr Simos Evangelou.
Optimal Control
Covers how optimisation and control theory can be merged to solve optimal control problems. Lecturer: Dr Simos Evangelou
Power System Dynamics, Stability and Control
Electric power network is by far the largest machine built on the Earth. The requirement for round the clock electricity supply can only be met through involved operation, control and co-ordination strategy and protective actions. This module will present a mathematical model of important components in the system and the concept of controlling and protecting them under varying operating circumstances. Lecturer: Prof Bikash Pal.
Probability and Stochastic Processes
Provides analytical tools for studying random phenomena in engineering systems. Lecturer: Dr Cong Ling.
Topics in Control Systems
Introductions advanced modern control methodologies. Lecturers: Dr Imad Jaimoukha, Dr Giordano Scarciotti, Dr Fei Teng.
* If you choose nine optional modules, the eight modules in which you achieve the highest mark will be counted toward your final degree grade.
Optional modules – Group 3
You choose either eight or nine* optional modules in total, with at least four from Group 1. You may only choose one module from Group 3.
Coding Theory
Covers fundamental knowledge on error-correcting codes and finite fields, and to expose the connection between coding theory and other topics. Lecturer: Dr Wei Dai.
Information Theory
Designed to introduce the main concepts of information theory and to demonstrate its implications to communications. Lecturer: Dr Cong Ling.
Computer Vision and Pattern Recognition
Aims to introduce the concepts, basic formulations and applications of pattern recognition. The module studies feature representation in a vector form, the concept of machine perception and decision surfaces, and metrics/distances, template matching, model fitting, as basic tools to process and classify data. The learnt topics are illustrated with applications including: handwritten digit recognition, face recognition. Lecturers: Dr T-K Kim and Dr Krystian Mikolajczyk.
Real-time Digital Signal Processing
This module brings together some of the theory and understanding you have gained in several other lecture modules and lets you apply that theory in solving the type of problem which might be encountered by a DSP engineer in industry. Lecturer: Dr Adrià Junyent-Ferré.
Traffic Theory and Queueing Systems
Provides the opportunity to develop a conceptual framework for modelling and analysing different communication networks (e.g. circuit-switched and packet-switched networks). The module will show, firstly, how to set up such models and, secondly, how to use them in the performance (e.g. QoS) analysis of communication systems. Lecturer: Dr Javier Barria.
Wavelets, Representation and Learning their Application
Finding useful information in huge amounts of data is as difficult as finding a needle in a haystack. The key insight of wavelet theory is that by finding alternative representations of signals, it is possible to extract their essential information in a fast and effective way. Wavelet theory provides the tools to find alternative representations of a signal and then to choose the representation which is more appropriate for the task at hand. Lecturer: Prof Pier-Luigi Dragotti.
* If you choose nine optional modules, the eight modules in which you achieve the highest mark will be counted toward your final degree grade.
Research project
Students also carry out an individual research project: three months part-time (January–March) and four months full-time (June–September).
The project gives you the opportunity to carry out research that deepens your knowledge of an area in which you have a special interest.
It also develops your report writing, presentation and time management skills.
You will have an academic supervisor who will mentor you, and the project is assessed by a written report and poster presentation in September.
Teaching and assessment
Teaching methods
Group projects
Hardware laboratory
Individual projects
Industrial placement
Lectures
Problem solving classes
Software laboratory
Tutorial sessions
Assessment methods
Coursework software or hardware deliverable
Oral and poster presentations
Reports
Written examinations
Entry requirements
We welcome students from all over the world and consider all applicants on an individual basis.
Entry requirements
How to apply
Making an application
Apply online
All applicants must apply online.
Visit our Admissions website for details on the application process.
You can submit one application form per year of entry. You can usually choose up to two courses.
Application fee
If you are applying for a taught Master's course, you will need to pay an application fee before submitting your application.
The fee applies per application and not per course:

£80 for taught Master's applications (excluding MBAs)
£135 for MBA applications
There is no application fee for MRes courses, Postgraduate Certificates, Postgraduate Diplomas or research courses, such as PhDs and EngDs.
If you are facing financial hardship and are unable to pay the application fee, we encourage you to apply for our application fee waiver.
ATAS certificate
An ATAS certificate is not required for overseas students applying for this course.
Further questions?
Find answers to your questions about admissions. Answers cover COVID-19, English language requirements, visas and more.
Tuition fees
Further information
Sign up for our newsletter
Receive regular updates with useful information about studying with us.
Studying at Imperial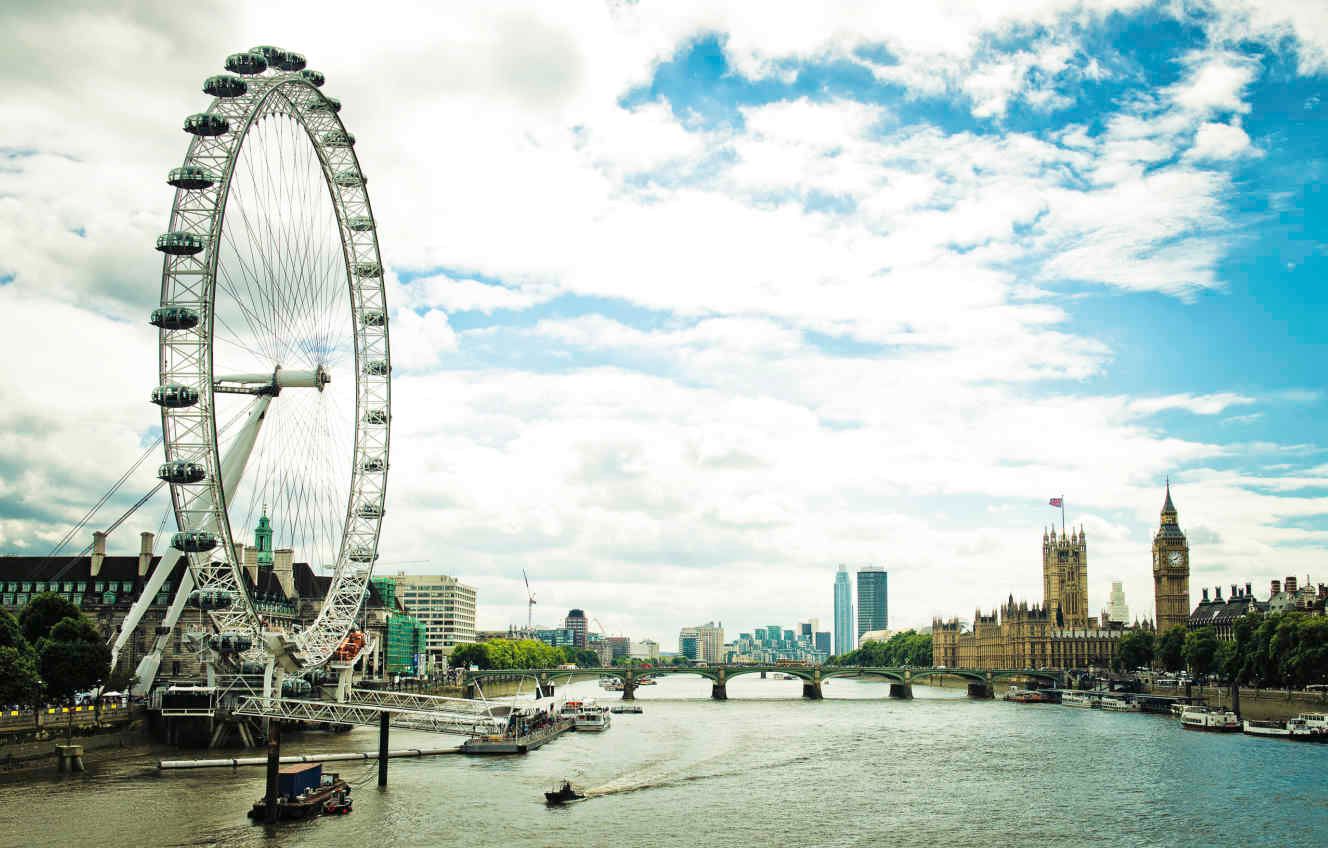 Living in London
London's fusion of culture and charm will give you a student experience unlike any other.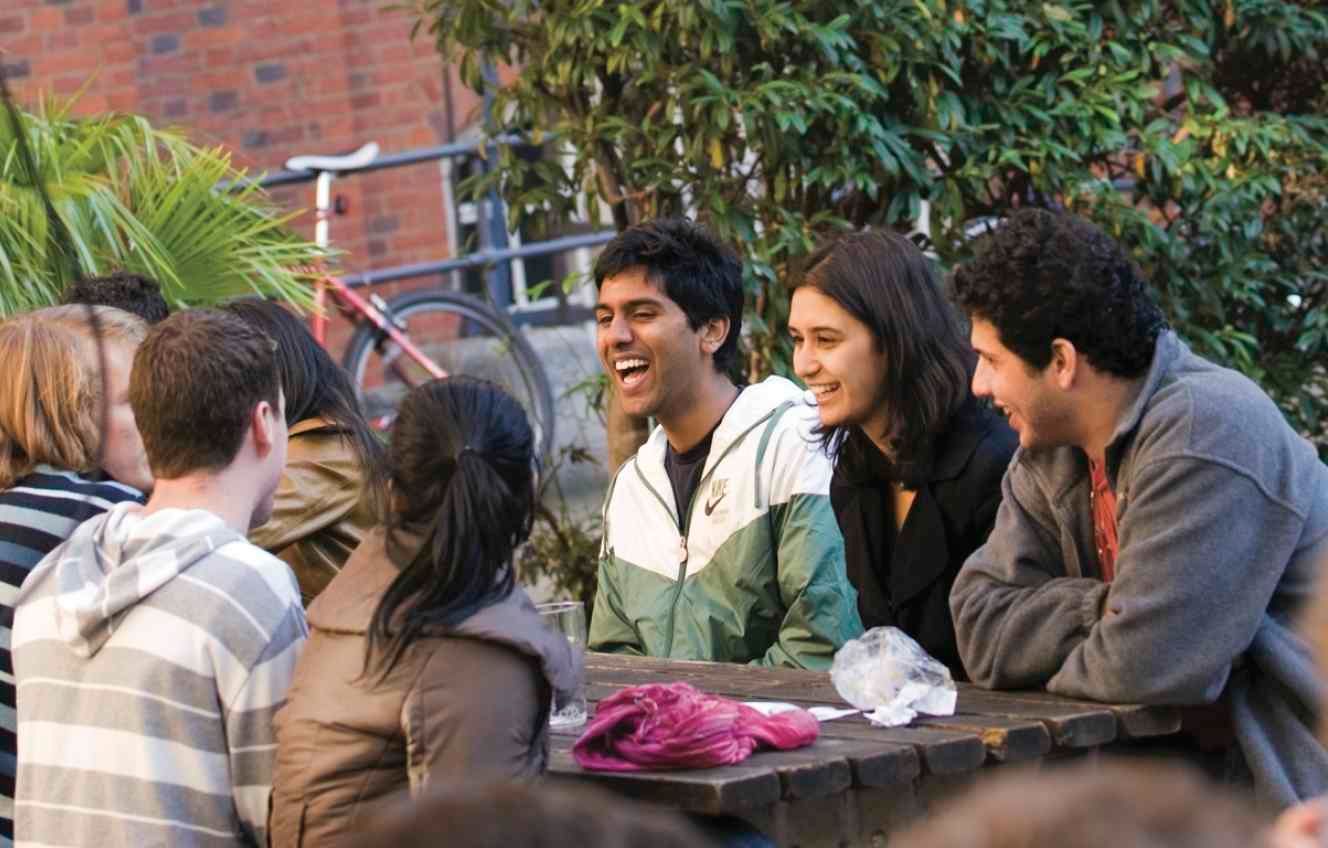 Student finance
Our tuition fees website has everything you need to know about funding your studies.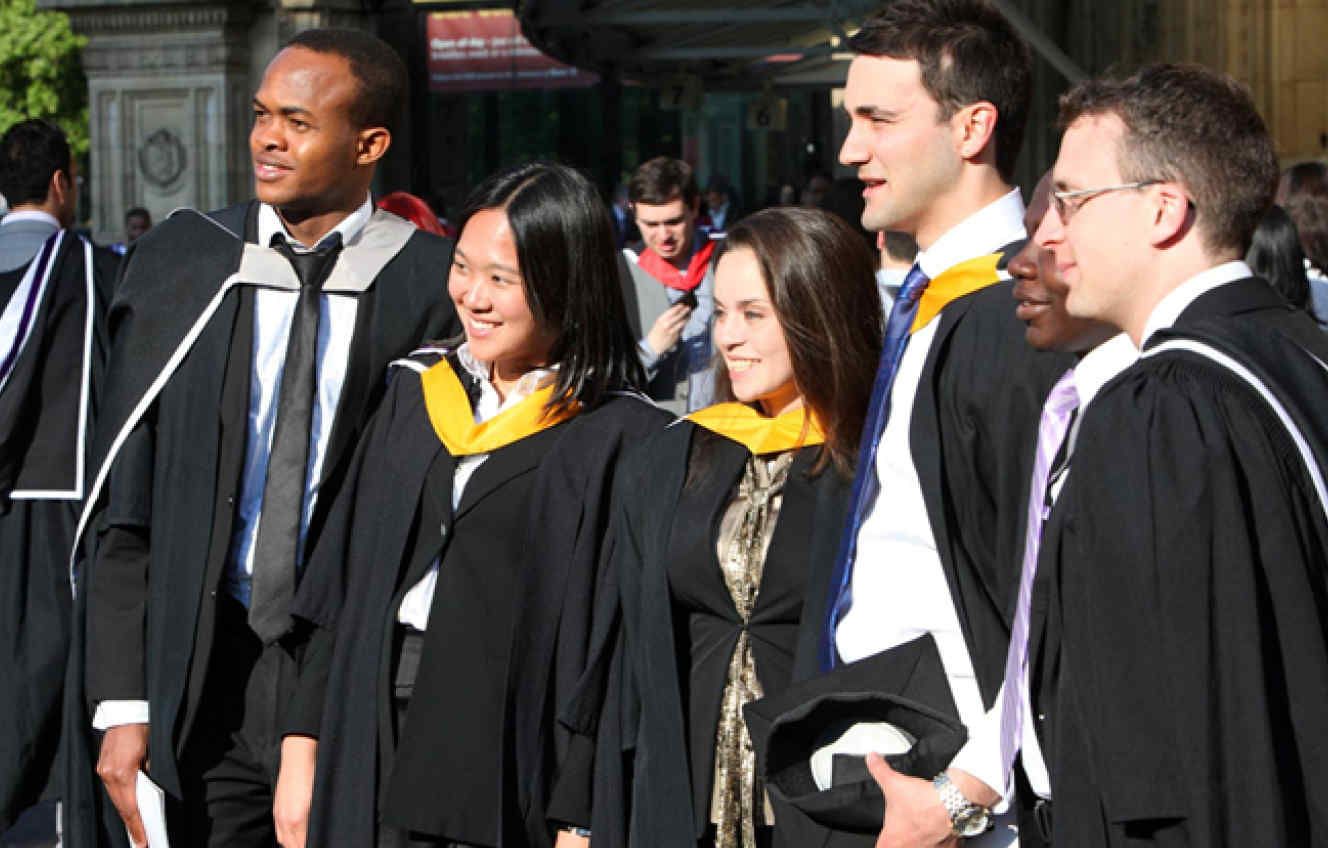 Terms and conditions
There are some important pieces of information you should be aware of when applying to universities. We've put together this information in a dedicated section of our website.
Read our terms and conditions for these areas: