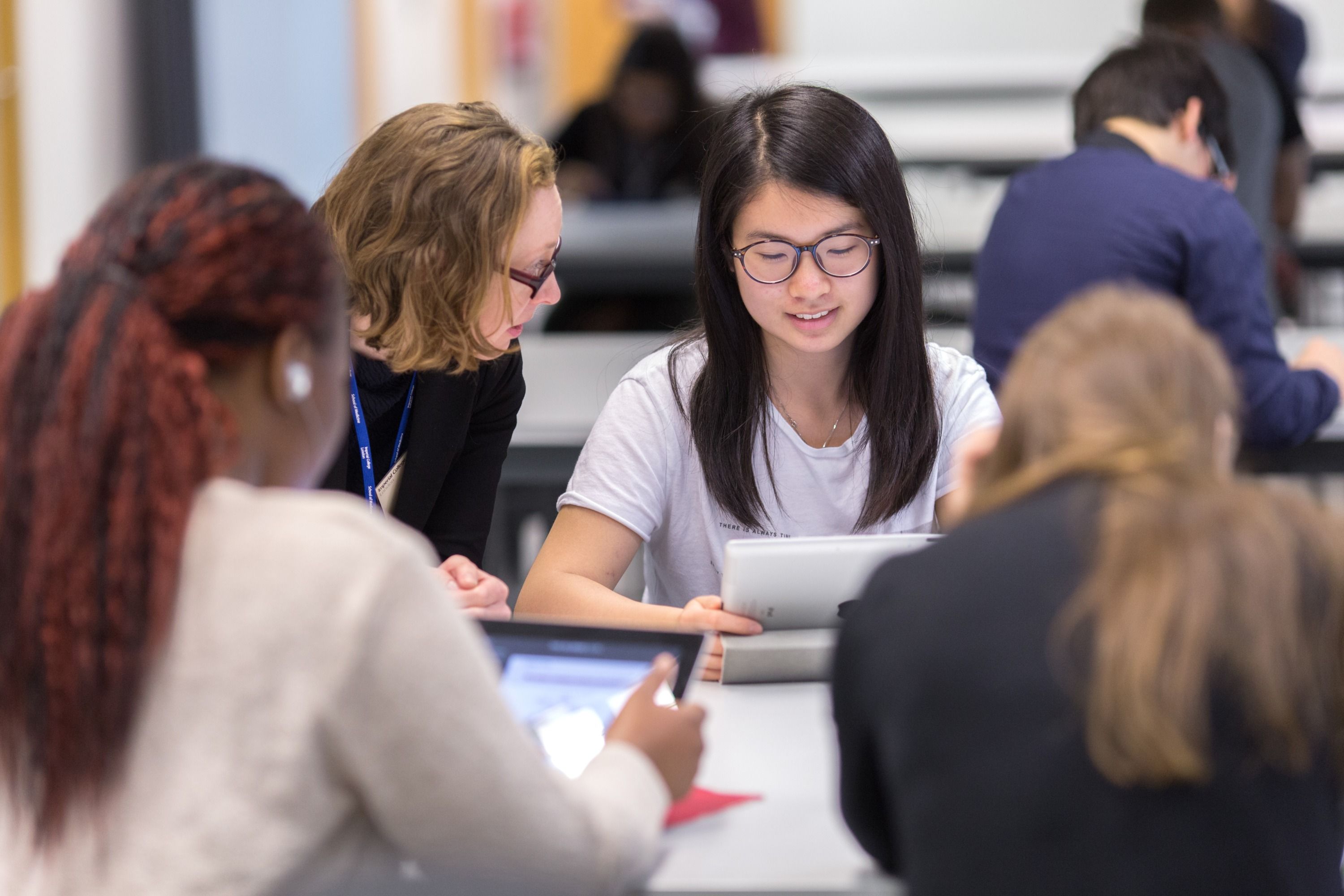 Medical Biosciences with Management
Assess the critical challenges facing human health and develop your management potential.
Assess the critical challenges facing human health and develop your management potential
Tackle a global health problem in detail on an extended research project or placement
Enhance your business acumen and understand management issues faced by modern healthcare systems
Course key facts
Qualification

Duration

4 years

Start date

October 2024

UCAS course code

B111

Study mode

Full-time

Fees

£9,250

Home

£37,900

Overseas

Delivered by

Location

Hammersmith

South Kensington

Applications: places

9 : 1 (2022)
Course overview
Explore the science that underpins human health and develop your management skills on this interdisciplinary course.
You'll advance your understanding of the practice of biomedical science, and its application in research, policy and industry. This course will develop your ability to think like a scientist through a research-intensive, laboratory-focused curriculum.
You'll also complement your scientific and clinical skills with business acumen during your final year of study.
You'll have access to the latest developments in the field on a programme that taps into the cutting-edge research being conducted by internationally recognised experts at Imperial.
The first two years will develop your understanding of fundamental human biology and the molecular basis of human disease. You'll also work on real-life research questions in a learning environment that mirrors an authentic research laboratory.
In your final year you will have your own research project to run and a the option to specialise across a range of optional modules.
Your final year is spent entirely with the Imperial College Business School.
Through a series of core modules, you'll obtain the tools to innovatively address management issues faced by modern healthcare systems.
Structure
This page is updated regularly to reflect the latest version of the curriculum. However, this information is subject to change.
Find out more about potential course changes.
You'll study the following core modules during your first year.
Core modules
Gain a strong grounding in the fundamentals of both molecular biology and cellular biology and understand the impact of both sciences on human health.
Understand the basic principles that determine atomic and molecular structure, and how biological interactions underpin processes at the molecular, cellular, and system level.
Start to explore the human body as an integrated system of cells, tissues and organs, and examine how neurotransmission occurs.
Analyse key concepts and principles of biomedical statistics and learn how to calculate and interpret descriptive statistics for a range of datasets.
Carry out an extensive laboratory-based project and develop your research and analytical skills in a lab-like environment.
You'll take the following core modules, and choose four optional modules.
Core modules
Learn how our genetic material is organised, how it determines who we are, and how DNA varies between individuals.
Generate a hypothesis and plan an experimental strategy to address it, and recap your work from Lab Pod 1.
Your I-Explore module offers you choices from a range of subjects hosted outside of the department.

You will be taught alongside students from other courses with options including business, management and many more.
Optional modules
Examine the role microbiota play in human health and disease, and appreciate the key platforms and methods used to characterise the microbiota.
Analyse the concepts that underpin pharmacology and toxicology and evaluate the pharmacological and toxicological responses of key therapeutic agents.
Deepen your understanding of stem cells and identify the main events required for normal human fertility.
Investigate cancer biology from basic carcinogenesis to the most recent findings in tumour biology.
Understand the basic physiology of the heart and lungs, and process how genetic and environmental factors precipitate heart and lung diseases.
Study the physiology of the immune system in greater depth and explore the immune response to pathogens.
Explore nervous system function and dysfunction, from molecules to disease, and identify the main features of the major neurodegenerative diseases.
Core project modules
You will undertake a project from three possible options
Compulsory modules
If you are allocated a Literature Based Research Project or Work Placement Based Project, you will also study the modules below.
Optional modules
You will choose three (if allocated a Laboratory Based Research Project) or four (if allocated a Literature Based or Work Placement Research Project) optional modules from below.
Core project modules
Conduct five months of research in a 'wet' or 'dry' lab, in areas such as cell biology, stem cells, regeneration, clinical, data science, or computational research among many others.
Research a topic of your interest within or related to biomedical sciences in depth or analyse a relevant major health issue, focusing on associated theories and developments.
Gain real-world experience and apply theoretical skills by working in a relevant organisation in the public, private or third sector.
Compulsory modules
Develop skills in creative reflection to think critically about your learning experiences to date and explore new creative activities with professional guest artists.
Understand the social contexts that underpin communication of biomedical sciences and apply this to practical, public focused communications in a variety of media.
Optional modules
Develop analytical and data evaluation skills, and learn how ageing and genetics impact neurodegenerative disorders.
Evaluate which machine learning algorithms are appropriate for different research questions, analyse the outputs of these algorithms on large biomedical datasets, and visualise the results.
Learn how drugs are developed from chemists and industry professionals, who will give you insight into their own career paths and patient involvement.
Evaluate which machine learning algorithms are appropriate for different research questions, analyse the outputs of these algorithms on large biomedical datasets, and visualise the results.
Look at global disease trends from a public health, political, ethical, and epidemiological perspective.
Understand the steps needed to establish research-led thinking to the development of transformational medical technologies and devices.
Learn how biomaterials and nanomaterials are used in biomedical research, clinical trials, and treatments.
Deepen your understanding of obesity prevalence, diabetes medications, appetite control, bariatric surgery, and genetics.
Examine regenerative medicine strategies to repair and rebuild organs including stem cells, endogenous repair and biomaterials.
Evaluate the major resources and analyses available for large-scale biological data; compare "big data" and "precision medicine" approaches.
Learn practical skills for communicating biomedical sciences to a range of non-expert audiences.
Analyse how antimicrobial drugs work, how bacteria develop resistance to them, and what consequences this has for patients.
Core modules
Develop accounting-related skills and examine their relevance to the broader issues of financial decision-making and management control in organisations.
Explore the most common tools used in economics to analyse and aid decision-making by businesses and government.
Understand the implications of global business and the role of management in shaping such implications.
Develop your understanding of modern organisations and the tools you will need to contribute effectively in them.
Examine marketing decision-making and understand the role of marketing in the value creation process.
Analyse the main issues in the management of technological innovation and the skills needed to manage innovation at both strategic and operational levels.
Assess a range of financial accounting and management accounting techniques, and examine their relevance to broader issues of financial decision making.
Build your knowledge, skills and experience in starting up an innovative business and develop your entrepreneurial mindset.
Develop skills in research methods with the aim of designing and conducting empirical research, culminating in a major group project.
Teaching and assessment
Teaching and learning methods
Flipped classroom

Virtual learning environment

Lab pods

Tutorials

Seminars

Practical classes and field work

Lectures and guest lectures

Project work

Placement
Assessment methods
Reports

Written examinations

Computer-based exams

Online tests

Essays and creative writing

Business case

Scientific paper

Grant applications

Research preparation plan

Multiple-choice questionnaires

Peer assessment

Oral presentations

Poster presentations

Digital storytelling

Laboratory work and practicals

Group reports

Lab work, lab books and experiment write-ups

Dissertation

Placement report

Data handling

Presentations
Entry requirements
We consider all applicants on an individual basis, welcoming students from all over the world.
How to apply
Apply via UCAS
When applications open, you will be able to start your application via UCAS Hub. There you can add this course as one of your choices and track your application.
Application deadlines – 31 January 2024 at 18.00 (UK time)
Assessing your application
Admissions to Medical Biosciences at Imperial is highly competitive.
We use a range of criteria to assess candidates, using your UCAS application. This includes a rigorous review of your educational history and qualifications, your personal statement and your reference. The admissions team will carefully review other key information to gain a complete picture of your circumstances, such as taking into account factors such as your economic, social and educational background.
Your application is marked against a five point assessment scale by at least one assessor. These decisions are ratified by the Admissions Tutor. Some applicants may be set lower offers and some more challenging ones. Offers are usually made between January and March.
Please be aware that students under the age of 18 will be required to fill in Imperial's minor policy. Careful consideration is always taken to applicants below the age of 17.
An ATAS certificate is not required for students applying for this course.
You can transfer between our two Medical Biosciences courses up to the Easter of your third year. There is no benefit in applying to more than one Medical Biosciences course so you should only apply for one course.
If you are an international student, transferring to a different course could have an impact on your student visa.

Please visit our International Student Support webpage for further information.
Transfer from our Medical Biosciences courses to our MBBS/BSc Medicine course is not possible.
Mitigating circumstances are unforeseen, unpreventable circumstances that significantly disrupt your academic performance, such as an illness or bereavement.
If you feel you have mitigating circumstances that should be taken into consideration when we make decisions about your exam results, we would recommend contacting us as soon as possible, ideally through your school or GP. You must submit this by Friday 19 July 2024.
You must provide appropriate, supportive and independent evidence, not a letter from a family member or friend. The evidence must explain:
What the circumstance is
Exactly how it affected you in relation to your studies/assessment
Precisely when it occurred (i.e. identifying which assessments were affected)
It is essential that you apply for mitigating circumstances as soon as you are aware of the problem.
Late claims will not be considered without clear supporting evidence of why an application was not made on or before the deadline.
Home fee
2024 entry
£9,250
per year
Overseas fee
2024 entry
£37,900
per year
Your fee is based on the year you enter the College, not your year of study. This means that if you repeat a year or resume your studies after an interruption, your fees will only increase by the amount linked to inflation.
Find out more about our tuition fees payment terms, including how inflationary increases are applied to your tuition fees in subsequent years of study.
Whether you pay the Home or Overseas fee depends on your fee status. This is assessed based on UK Government legislation and includes things like where you live and your nationality or residency status. Find out how we assess your fee status.
Your future career
Gain transferable, analytical, and research skills relevant to a career in medical biosciences or similar fields.
Modern healthcare management challenges will also be explored during your final year at Imperial College Business School.
With specialised knowledge, you'll be highly sought after in a range of sectors.
Our graduates often pursue further study in master's programs or doctoral research.
Scientific research laboratories, the pharmaceutical industry, or technical consultancy are just some of your options.
Other potential career paths could include non-profits, banking, and communications.
Further links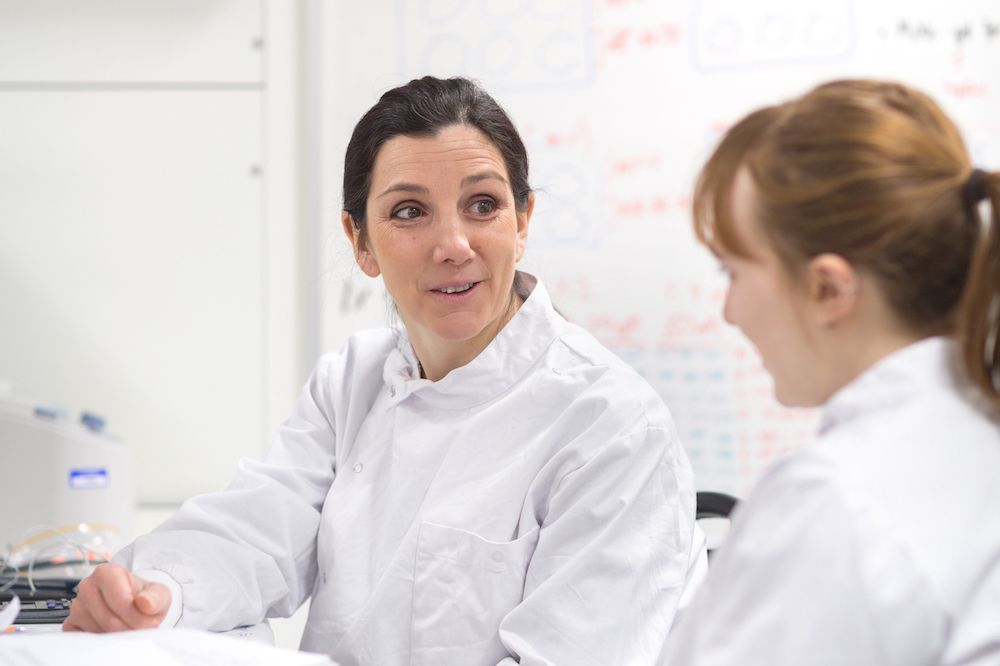 Learn more about studying at Imperial. Receive useful information about our life in our undergraduate community and download our latest Study Guide.
Request info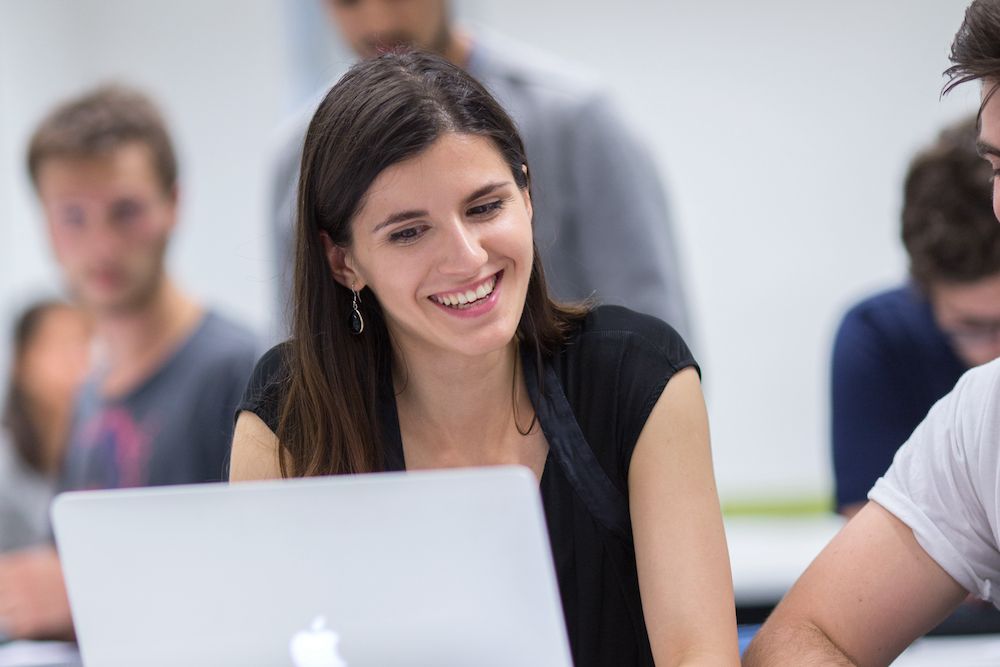 Meet us and find out more about studying at Imperial.
Find an event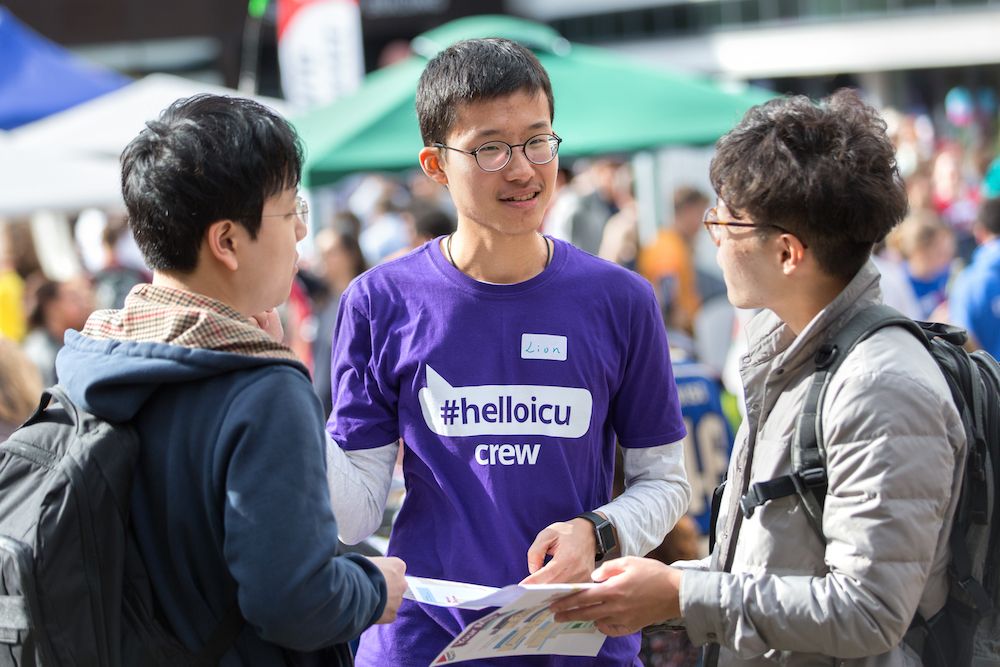 Terms and conditions
There are some important pieces of information you should be aware of when applying to Imperial. These include key information about your tuition fees, funding, visas, accommodation and more.
You can find further information about your course, including degree classifications, regulations, progression and awards in the programme specification for your course.
Programme specifications