Access and Opening Hours policy
This policy describes the standard protocols for access to our College shared spaces.
More specifically, it seeks to enable easy physical access to all College shared spaces by members of the College and their guests during defined opening hours, whilst preserving and protecting the physical security of designated sensitive areas within Departments and Divisions.
The policy also seeks to reduce the administrative effort in managing access to shared spaces across the College for periodic, one off and / or adhoc visits.
Access and Opening Hours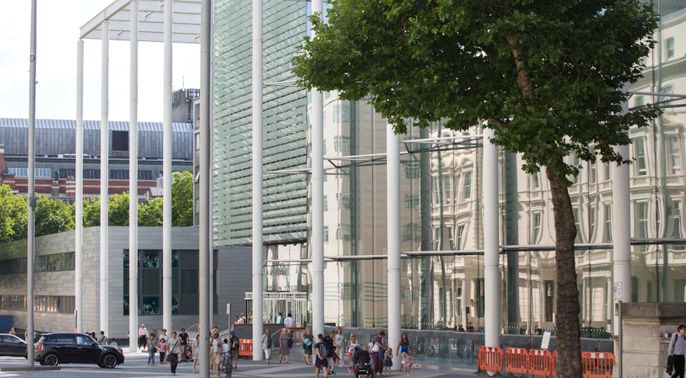 What This Policy Covers
This policy applies to all buildings that contain College shared spaces, and all access ways and routes to those shared spaces:
All staff and all registered students
All College Shared Spaces, and associated corridors and access ways
Physical controls on access to shared spaces (card readers, key locks, Digi-pads, etc.)
Designated circulation and access routes
NHS and medical campuses – all shared spaces where College (and not the NHS) is responsible for operation

Agreed exclusions to this policy are:
College Library locations having locally designated opening hours
College closure days including Bank Holidays, Easter and Christmas / New Year
College spaces that are dedicated including research laboratories, staff offices, and staff working areas not accessible to all members of College
Authorisation of role based permissions (e.g., Security, Cleaning) to access College space
Physical security arrangements for campuses, buildings, and rooms
Safety provision and arrangements for shared spaces
During a security incident where access control doors are secured
Disability provisions and reasonable adjustments
Signage, way finding and campus maps
When any said area is under construction or planned maintenance is being carried out
Goals of the Policy
The specific goals of this policy are to:
Enable easy physical access to all College shared spaces by members of College and their guests during defined opening hours
Preserve and protect the physical security of designated sensitive areas within Departments and Divisions
Reduce the administrative effort in managing access to shared spaces across College for periodic, one off and / or adhoc visits