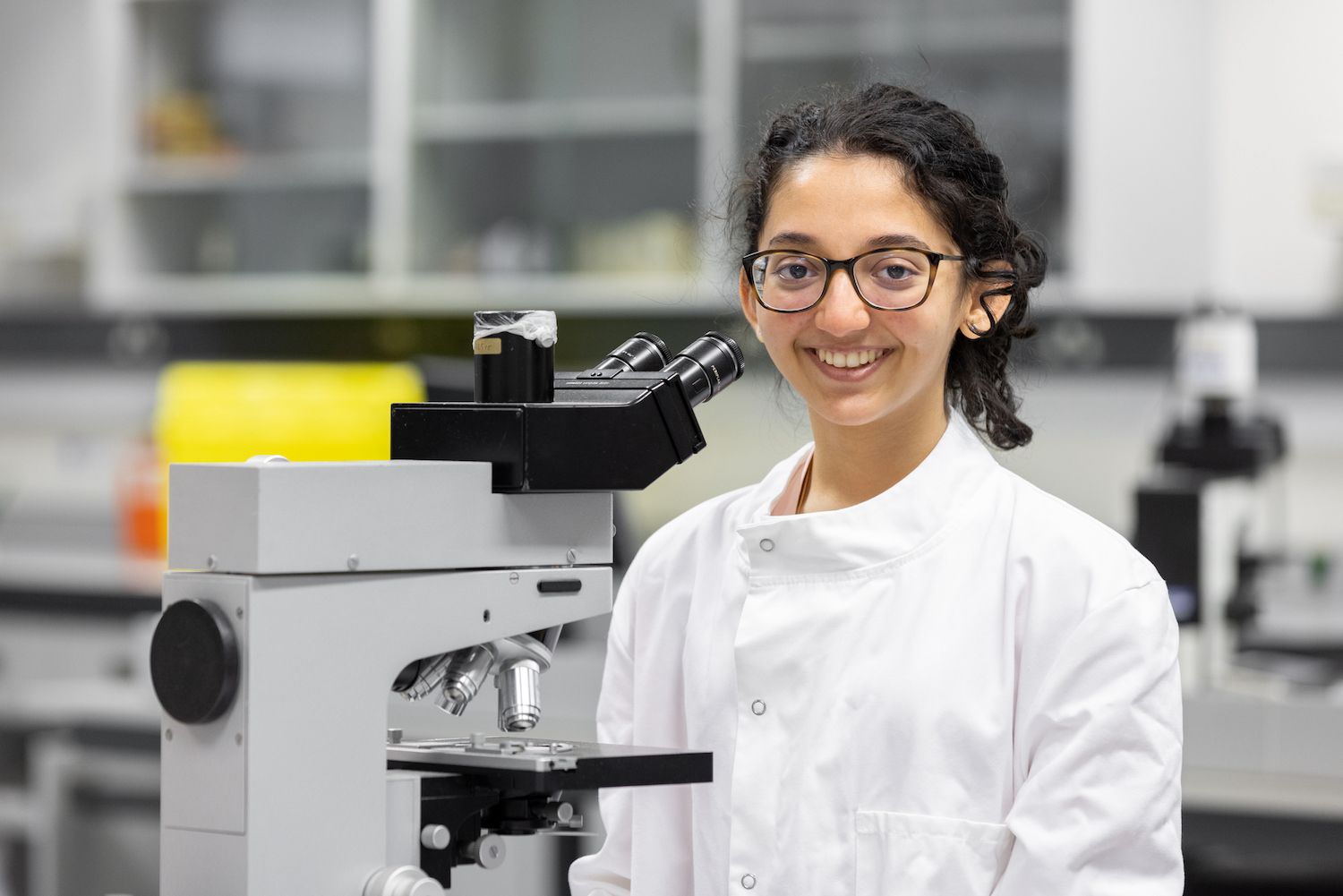 Medicine
Study medicine with an integrated approach and start your career with an MBBS and BSc qualification.
Benefit from placements at major NHS trusts
Study through an integrated approach in a range of clinical settings
Gain a dual award degree with a specialist BSc built into your course
Course key facts
Qualification

Duration

6 years

Start date

October 2024

UCAS course code

A100

Study mode

Full-time

Fees

£9,250

Home

£53,700

Overseas

Delivered by

Location

Charing Cross

South Kensington

Applications: places

12 : 1 (2022)
Course overview
Come study at one of the largest medicine departments in Europe, with medical campuses across north and west London and partnerships with a wide range of NHS Trusts, hospitals and clinics.
Our newly redeveloped curriculum looks at technological developments in education and healthcare and expectations of medical practice within the NHS of the future, with teaching enriched by our internationally competitive research and clinical expertise.
You will benefit from early exposure to clinical skills training and patient experience, as well as a focus on the application of research skills in phase two. A case-based learning approach integrates and translates scientific knowledge to clinical care and each module builds on the last, adding more depth and complexity.
Successful students will graduate with both an MBBS and BSc qualification with this integrated course. Exceptional students may be offered the opportunity to include a PhD as part of their studies.
We also offer an Intercalated BSc programme for external medical, dental and veterinary students to study at Imperial College London. Find out more about our Intercalated BSc programme.
Key facts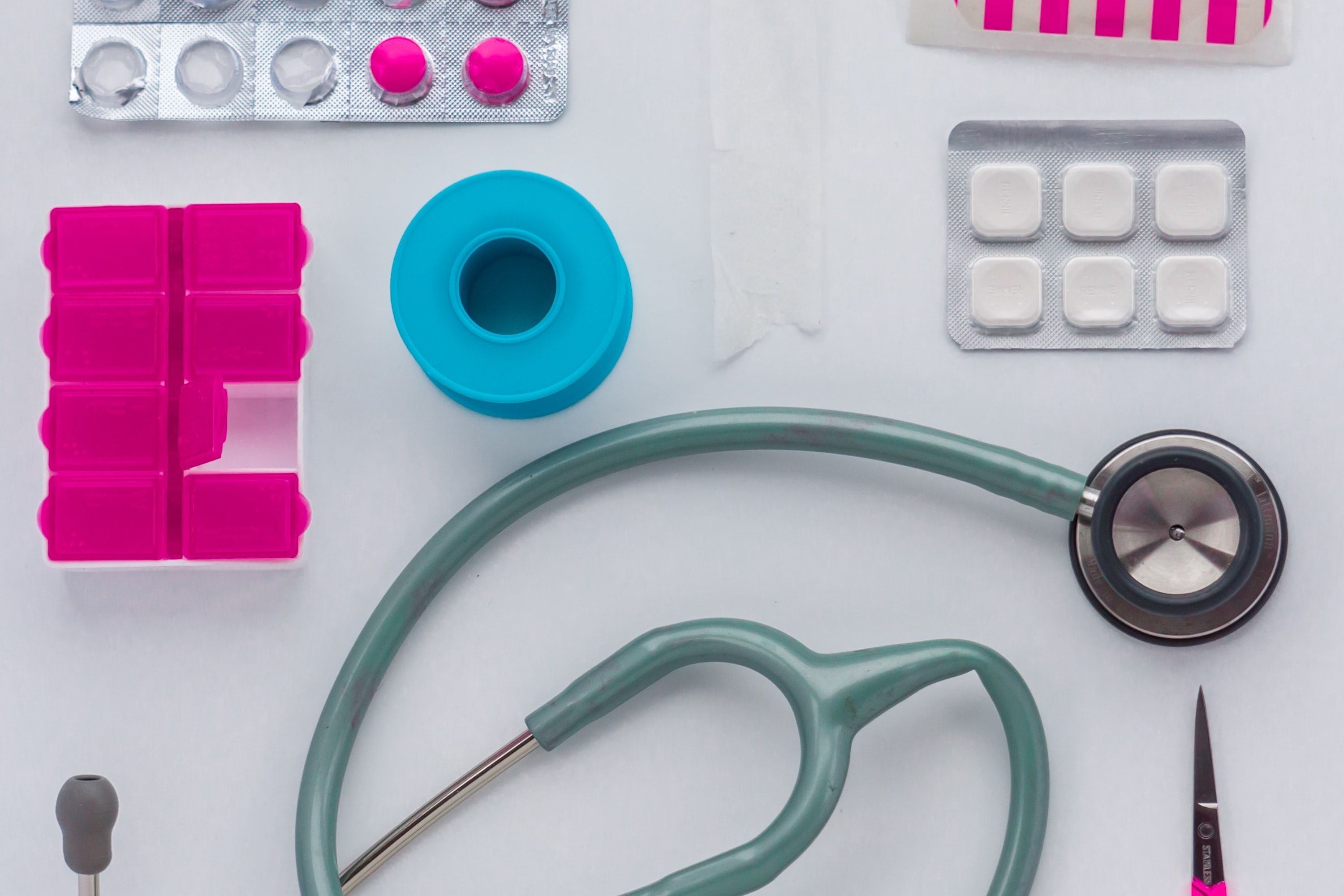 4th

in the world

Medicine, Times Higher Education World University Rankings by Subject, 2023

Specialist pathways

so you can focus on core fields of interest such as neuroscience or mental health.

Accredited

by the General Medical Council

Graduate qualified for provisional registration with the GMC
Structure
This page is updated regularly to reflect the latest version of the curriculum. However, this information is subject to change.
Find out more about potential course changes.
Please note: it may not always be possible to take specific combinations of modules due to timetabling conflicts. For confirmation, please check with the relevant department.
Phase 1 promotes critical thinking, personal/professional development, and team working.
Teaching on each of the body systems will be complemented by case-based learning and early exposure to patient care in a variety of health community settings.
Practical skills will be taught early in the course. There will be a focus on health and prevention of disease, specifically around behaviour change.
Phase 1a modules
Gain an understanding of the key concepts in health and disease and develop your research and clinical skills in integrated classes.
Explore areas such as neurology, endocrinology, dermatology, cardiology, vascular and respiratory biology, and gastroenterology.
Prepare for clinical practice by developing your reasoning skills through genuine clinical cases.
Discover how the biological, psychological and social aspects of health, illness and disease interact with each other to impact on patient experiences and on health outcomes.
Develop a foundation of skills to support patients to make positive behaviour changes using evidence-based strategies, including communication skills.
Phase 1b modules
Build upon previous modules to enhance your knowledge and understanding of human health and disease and develop professional skills and values.
Link theory to practice with a focus on applying the science of complex adaptive systems to clinical care.
Broaden your communication skills and practice simple bedside/couch tests and procedures on patients in a ward-based clinical environment.
Deepen your skills in working with patients to make positive behaviour changes and consider patients' lifestyle choices in the context of social determinants of health.
Discover the skills required to understand scientific aspects behind the practice of medicine through research experience and integrated classes.
Phase 1c modules
Focus on comparing the similarities and discriminating features of competing diagnoses to develop presentation specific frameworks that guide diagnosis.
Prepare for your transition to predominantly clinical settings by undertaking a community apprenticeship in general practice (Medicine in the Community Apprenticeship (MICA)), plus clinical placements within secondary care medical (Medicine) and surgical (Surgery) teams.
In Phase 2 you will undertake your BSc. The BSc pathways at Imperial aim to create clinicians and academics with the ability to interpret and inform best practice, and to extend boundaries of current thinking and advance medicine.
The BSc involves a series of modules and a supervised research project in an area of particular scientific/medical interest. This will enable you to develop consistent foundations in research skills, from which you can grow into a competent clinician and clinical researcher. You will select one of the following specialisms:
In phase 3, you will experience how clinical teams work together to deliver patient care from beginning to end of life. Significant emphasis will be placed on preparing you for clinical practice.
During Phase 3b (final year), you will undertake a Pre-Foundation Assistantship (PFA) which focuses on preparing students for their foundation posts (preparedness for practice) in Term 3.
Phase 3a modules
Identify experiential learning strategies for healthcare delivery settings and reflect on the professional values, behaviours and responsibilities required to be involved in direct patient care.
Develop your knowledge further by using pathological patterns, data and appropriate laboratory investigations to make a clinical diagnosis, management plan and assess progress and outcome.
Phase 3b modules
This is the second part of this module and continues on the same topics.
Undertake a pre-foundation elective and a pre-foundation assistantship and learn practical skills such as organising ward rounds, writing notes, recommending prescriptions, making referrals and carrying out core procedures.
Professional accreditation
This course is professionally accredited by General Medical Council.
This means that your education meets a respected and recognised standard, starting your career with skills and attitudes needed deliver high-quality care.
Associateship
As well as your main Imperial degree, you will also receive the award of the Associateship of the Imperial College School of Medicine (AICSM). This associateship is awarded by one of our historic constituent Colleges.
Teaching and assessment
Teaching methods
Lectures

Skill-based learning

Scientific practicals

Clinical placements

Case studies

Flipped classrooms

Computer workshops

Laboratory classes

Guided problem solving

Independent study
Assessment methods
Written assessments

Clinical assessments

Reports and write ups

Lay communications

Oral presentation

Progress tests

Workplace assessments

Applied knowledge tests
Your timetable and learning
We use a repeating schedule to allow you to focus on Professional Knowledge, Clinical Skills, Professional Values and Behaviours at specific times.
You will focus on deep and active learning methods, such as flipped classrooms and team-based Learning so you can practise and apply your knowledge and critical thinking.
Assessment
Your performance will be assesed by a combination of written and clinical examinations and continuous assessment.
Assessments for the MBBS programme are pass/fail. In-course assessments and examinations relating to the science modules in Phase 2 contribute to the final classification for honours for the BSc element of the MBBS/BSc degree and are graded.
Medical Licensing Assessment
The General Medical Council's Medical Licensing Assessment aims to demonstrate that those who obtain registration with a licence to practise medicine in the UK meet a common threshold for safe practice.
To obtain registration with a licence to practise, you will need to pass both parts of the MLA, pass university finals and demonstrate your fitness to practise.
Student agreement
Due to the unique nature of Medicine courses, which emphasise clinical placements, all students will be asked to sign an agreement upon entry which sets out the responsibilities of both the College and the student.
The agreement complements the College's current policies and procedures, promoting a coherent understanding between students and the Faculty as to what is expected from each and improving the student's learning experience.‌
Placements and location of study
You will complete a number of placements and clinical attachments throughout your degree. Most of your study will be at our South Kensington and Charing Cross campuses, however, your studies will also take you off-campus at various points in each academic year.
During phase one, you will undertake community-based experiences at General Practices in London. Practices will be accessible by either bus or train, usually requiring under one hour travel.
The Phase 3 clinical specialities, as well as other opportunities to specialise, may be located at other Imperial campuses such as Charing Cross, Chelsea and Westminster, Hammersmith, Royal Brompton, St. Mary's.
You can expect to complete attachments at the below list of teaching hospitals, provided as a guide:
Chelsea and Westminster Hospital
London North West Healthcare NHS Trust – Ealing Hospital
Hillingdon Hospital NHS Trust
Imperial College Healthcare NHS Trust – Charing Cross, Hammersmith, St Mary's and Western Eye Hospitals
London North West Healthcare NHS Trust – Northwick Park
Royal Brompton and Harefield NHS Trust
West Middlesex University Hospital
We have partnerships with healthcare providers inside and outside of London, and the list above is given as a guide and is not intended to be exhaustive.
The main clinical attachments or training away from South Kensington and Charing Cross are in the Phase 1c, Phase 3a and Phase 3b:
Phase 1c: three 8-weeks clinical placements (including one in General Practice)
Phase 3a: dedicated pathology course and a range of clinical specialities
Phase 3b: range of clinical attachments and elective period
Staff expertise
At Imperial, you will be taught by a range of teachers of all levels from Professors to PhD students, including some who undertake groundbreaking research and are regarded as experts in their field. You may also experience peer teaching and be taught by specialists external to the College.
Entry requirements
We consider all applicants on an individual basis, welcoming students from all over the world.
How to apply
Applications for 2024 entry are now closed
Assessing your application
Admission to medicine at Imperial is highly competitive.
We use a range of criteria to assess candidates. You must meet the minimum academic requirements and have high marks in the BMAT.
No offers are made without applicants attending a competitive interview.
Selection panel
The selection panel is comprised of teachers in undergraduate education with experience in the admissions process, who will decide whether to offer the candidate an interview.
These decisions are ratified by one of the admissions tutors. The following criteria may be considered when assessing your application:
A-level or equivalent predicted (or achieved) grades
BMAT scores
Evidence of commitment to the values of the NHS Constitution
Motivation and understanding of medicine as a career
Community activities
Leadership and teamwork
Extracurricular interests
Referee's report
Fitness to Practise policy
All UK medical schools have a duty to ensure that no member of the public is harmed as a consequence of training medical students.
The School of Medicine's Fitness to Practise policy (PDF) may be activated in cases where significant concerns have been raised about the behaviour of students, including prior to their admission to the School.
If you are shortlisted, you will be invited to take part in multiple mini interviews. The following criteria may be considered when we assess you:
evidence of commitment to the values of the NHS Constitution motivation and understanding of medicine as a career
empathy and resilience
community activities
leadership and teamwork
extracurricular interests
Your UCAS application will be reviewed during interview. This could include:
personal statement
referee's report
Find out more about our interview process.
Special arrangements for interviews
If you are invited to interview, you can request special arrangements to help make sure you can attend. For example, you may have existing exam arrangements, have unique personal circumstances, or are undertaking military service.
Please contact us, providing details on what arrangements you need and evidence you would like us to consider: feo-admissions-interviews@imperial.ac.uk
If you are offered a place on this course, the College's Occupational Health Service will send you a confidential health questionnaire to complete.
We want to learn about any health problems or disabilities you have which may require special support, so that we can plan for this before you begin your course.
We are also required by the General Medical Council (GMC) to ensure that you are not affected by a condition that would make it impossible for you to acquire the skills to qualify and work safely as a doctor.
We welcome applications from candidates with disabilities and, wherever possible, seeks to provide any extra support that may be necessary. Most disabilities or health problems, even if substantial, can be accommodated.
If you have a disability or health problem that may affect your fitness to practise or may be difficult to accommodate, contact the College Occupational Health Physician for confidential advice, before applying.
Age restriction
You must be 18 years of age by the time you would start this course.
Vaccinations for medical school
If you are offered a place, you must be immunised against a range of infections to meet health and safety standards necessary for working with patients. You will be sent details of the vaccinations you need with your offer.
You should arrange with your doctor or a health clinic to begin this programme as soon as you receive this information, as it can take eight months to complete. Medical students are also required to be vaccinated against COVID-19.
Blood-borne infections
Chronic viral infections that are carried in the blood can be transmitted during surgery to patients from an infected healthcare worker.
When you come to Imperial, to comply with NHS requirements, you will be offered blood tests to check you are not infected with hepatitis B, hepatitis C, or HIV, before you are cleared for hands-on surgical experience.
If you test positive for any of these infections, you can continue your course but you will not be allowed to assist with or undertake surgery or other 'exposure-prone' procedures on patients. This will not prevent you from qualifying or practising as a doctor, except for the restriction on these procedures.
Mitigating circumstances are unforeseen, unpreventable circumstances that significantly disrupt your academic performance, such as an illness or bereavement.
If you feel you have mitigating circumstances that should be taken into consideration when we make decisions about your exam results, we would recommend contacting us as soon as possible, ideally through your school or GP. You must submit this by Friday 19 July 2024.
You must provide appropriate, supportive and independent evidence, not a letter from a family member or friend. The evidence must explain:
What the circumstance is
Exactly how it affected you in relation to your studies/assessment
Precisely when it occurred (i.e. identifying which assessments were affected)
It is essential that you apply for mitigating circumstances as soon as you are aware of the problem.
Late claims will not be considered without clear supporting evidence of why an application was not made on or before the deadline.
Resit policy
We will not accept resit qualifications unless you have applied for mitigating circumstances.
If you reapply for the next admissions cycle following unsuccessful examination results, you will need to apply for mitigating circumstances.
The resits deadline for mitigating circumstances is 30 September 2023.
Please see the mitigating circumstances section for more information.
Deferred entry
We welcome applications from school leavers who wish to take a gap year.
You must state in your UCAS personal statement how you propose to spend your time.
Deferred entry applications from overseas applicants are considered on a case-by-case basis.
Transferring from another school
We do not accept students who have previously started at or are already studying at another medical school.
We also do not accept students for transfer from other Imperial courses.
Home fee
2024 entry
£9,250
per year
Overseas fee
2024 entry
£53,700
per year
Your fee is based on the year you enter the College, not your year of study. This means that if you repeat a year or resume your studies after an interruption, your fees will only increase by the amount linked to inflation.
Find out more about our tuition fees payment terms, including how inflationary increases are applied to your tuition fees in subsequent years of study.
Whether you pay the Home or Overseas fee depends on your fee status. This is assessed based on UK Government legislation and includes things like where you live and your nationality or residency status. Find out how we assess your fee status.
Your career as a doctor
Graduate with the skills and knowledge to enter into a diverse range of careers including clinical medical practice, biomedical research, the pharmaceutical industry, scientific journalism and healthcare management.
Access the specialist careers support from the medical school careers team, alongside the support offered through your personal tutor and other medical school staff. Including one-to-one appointments, talks from doctors in different specialities, skill sessions, networking events and careers fairs, a dedicated careers websites and much more.
Achieving this MBBS provides you with a primary medical qualification (PMQ), entitling you to provisional registration with the GMC and license to practise in approved Foundation Year 1 posts. In your final year, we will support you to apply for a Foundation Year 1 post through the UK Foundation Programme selection scheme.
On successful completion of the Foundation Year 1 programme you can apply for full registration with the GMC before entering Foundation Year 2.
As a doctor you'll need full registration with a license to practise for unsupervised medical practise in the NHS or UK private practice, although regulations in this area are subject to change. Then, you can train as a specialist through an NHS scheme, choosing from around seventy different specialities.
Further links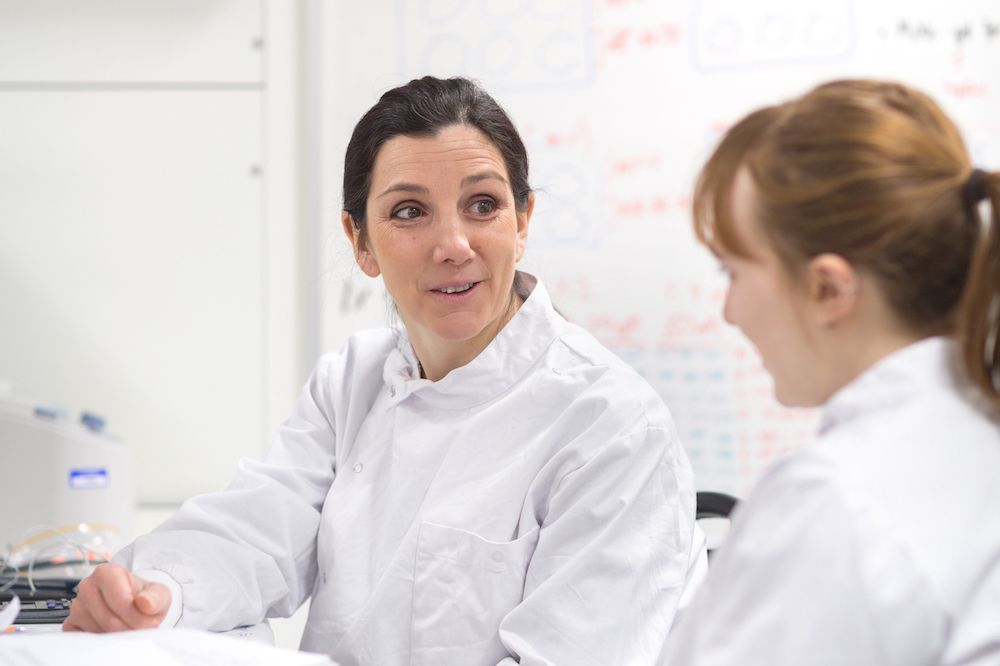 Learn more about studying at Imperial. Receive useful information about our life in our undergraduate community and download our latest Study Guide.
Request info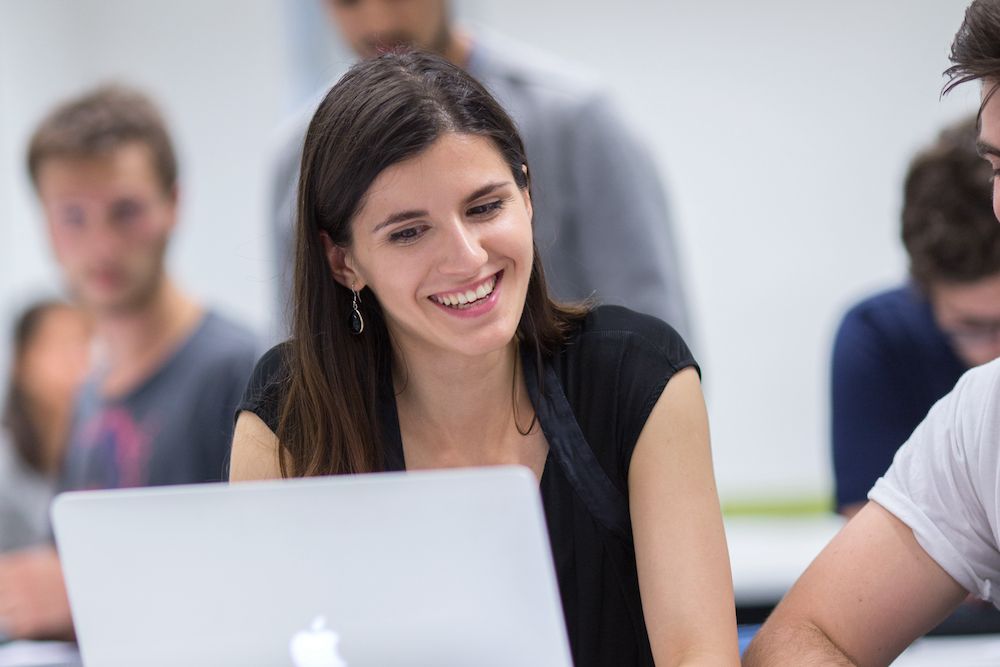 Meet us and find out more about studying at Imperial.
Find an event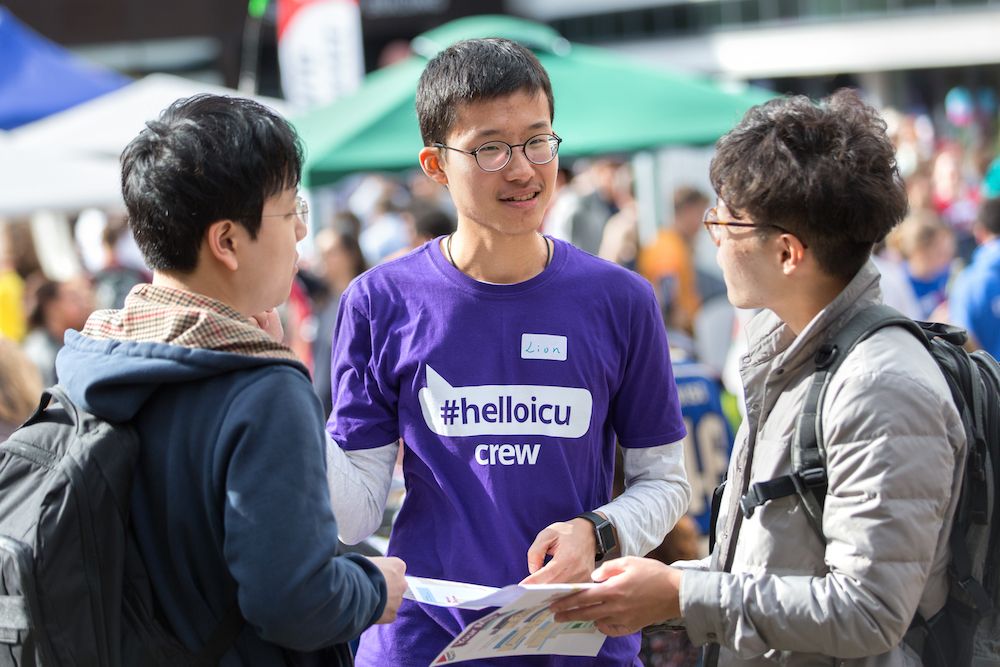 Terms and conditions
There are some important pieces of information you should be aware of when applying to Imperial. These include key information about your tuition fees, funding, visas, accommodation and more.
You can find further information about your course, including degree classifications, regulations, progression and awards in the programme specification for your course.
Programme specifications