Remote labs
What is CREATE Lab?
CREATE Lab is part of our work to convert traditional teaching lab facilities to a novel modular lab approach, where students will be able to perform the majority of lab-based projects remotely without compromising on key learning outcomes. The CREATE Lab project is being led by students, for students, and encourages feedback and interaction from students that will influence its development in real-time.
Introducing CREATE Lab
After months in development, the UROP team is presenting a completely new way of conducting laboratory experiments. Explore exciting new concepts and features with our short sneak peek video, brought to you by the undergraduate lab UROP team.
Lab-based coursework is an essential part of chemical engineering education, with experiments normally performed in person. Our department was developing our learning and teaching offering in close collaboration with students before COVID-19, and the pandemic impressed upon us an urgent need to bring forward our work on remote learning.
However, teaching practical skills and teamwork and giving the opportunity to apply theory to real engineering problems to more than 600 students from 69 countries remotely requires a better solution than simply moving everything online.
A group of future chemical engineers have been given the unique engineering task of transforming the experiments to meet the needs of our students.
They've revamped the experimental teaching system and applied cutting edge technology, from augmented reality to remote control of equipment from all over the world. Students will be able to participate in lab projects in real time through the use of multiple controllable cameras, remote access over the lab computers and HoloLens Augmented Reality (AR) headset, a direct collaboration between Imperial and Microsoft to ensure that labs can run as smoothly as possible.
We are doing more than just trying to recreate the traditional lab experience, we are aiming to enhance chemical engineering experiential learning with learning technologies.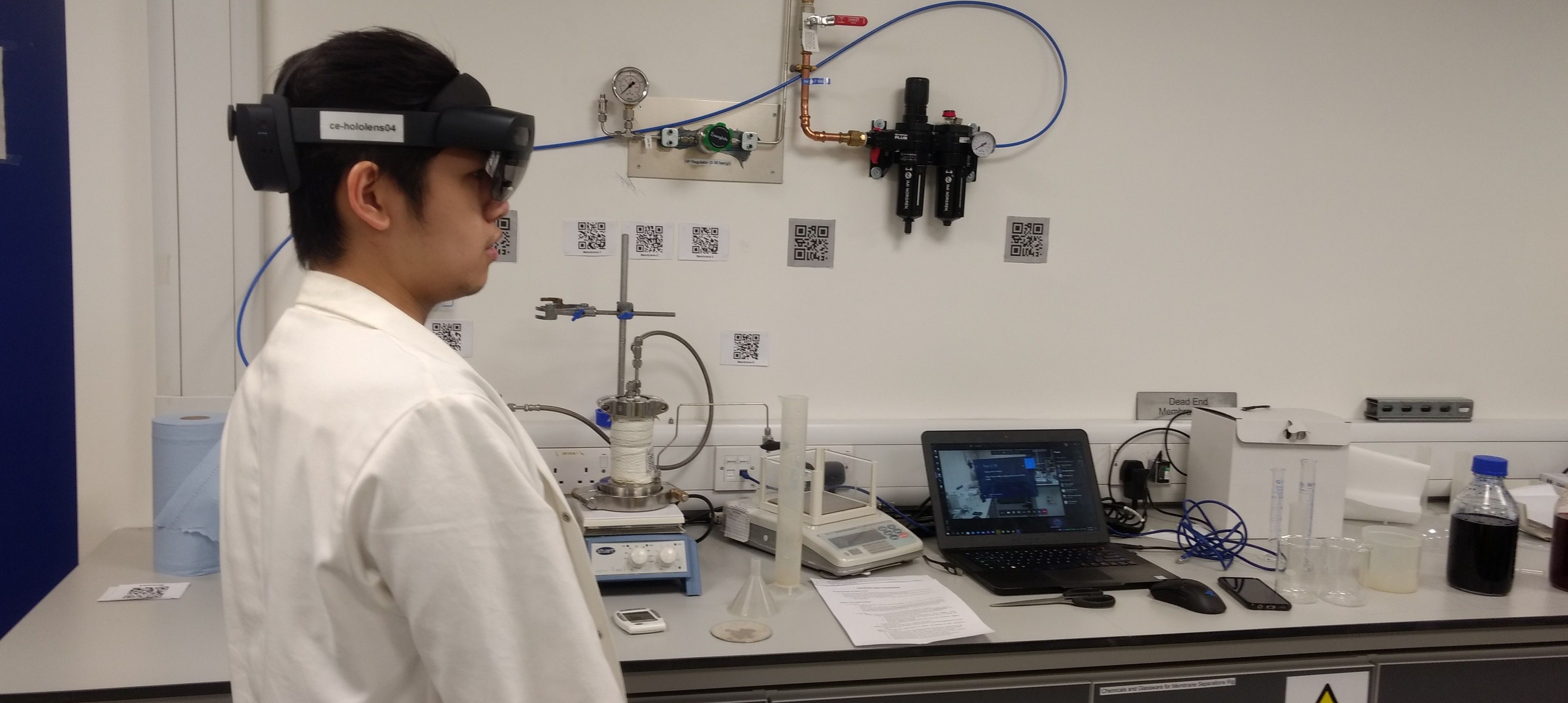 The Microsoft Hololens headset is designed not only to deliver live streaming from the lab, but also provide remote students with the ability to interact with equipment, draw on digital documents and communicate with other students in real time.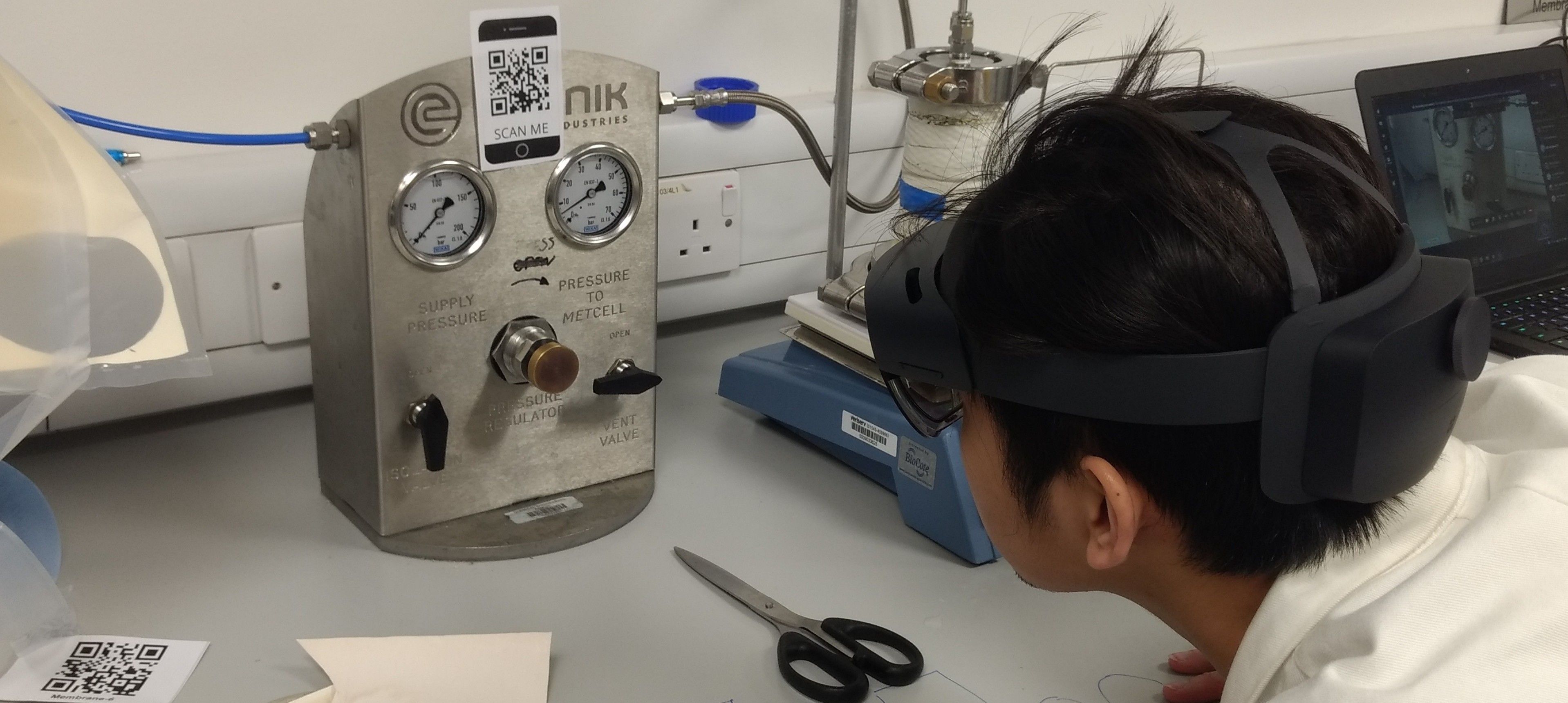 QR codes on lab equipment will provide interactive content for students working remotely.
Pictured is the view of the experiments from a remote computer. The computer generated hands direct the students on the actions that need to be taken.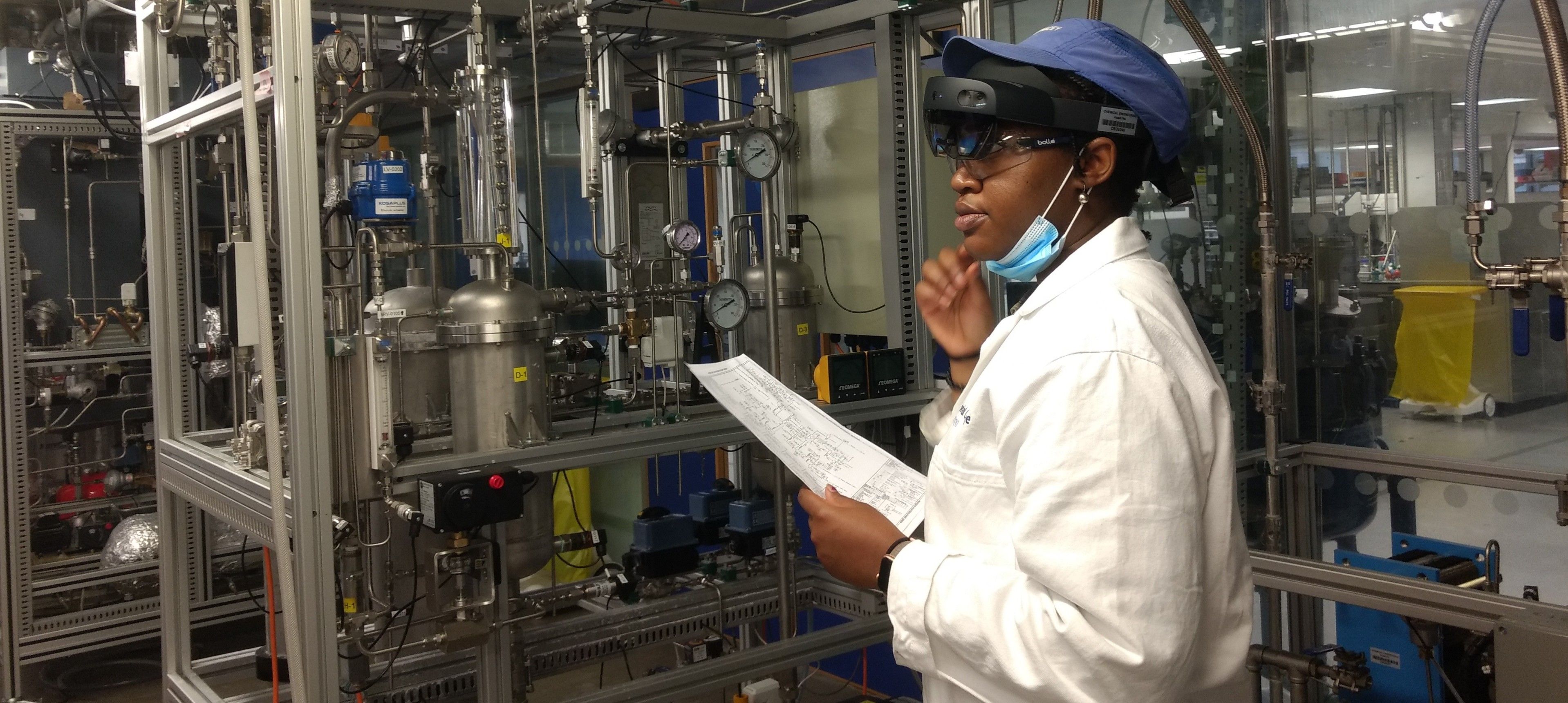 A student wearing a Hololens headset in the Carbon Capture Pilot Plant, where they will receive instructions from students working remotely.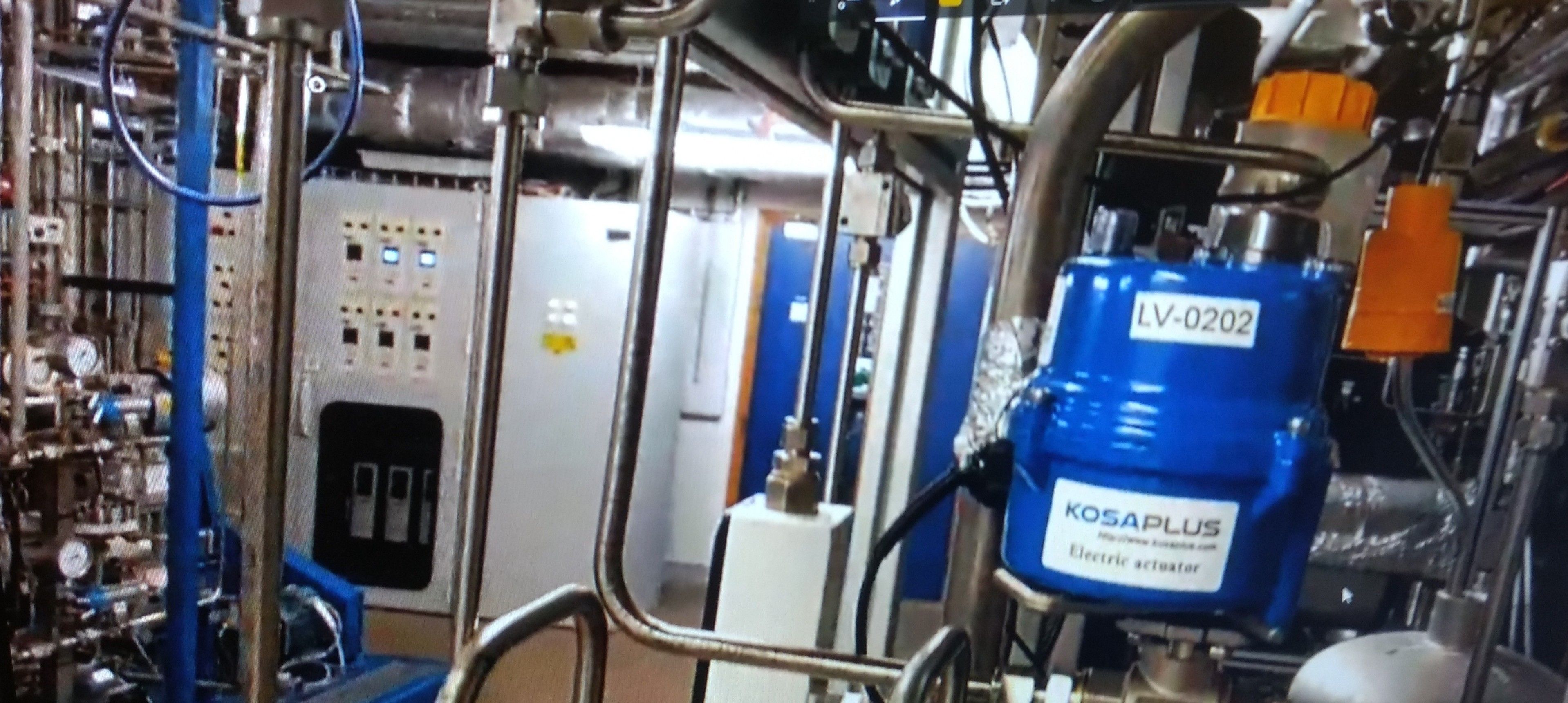 Pictured is the view that students working remotely will have of the Carbon Capture Pilot Plant via the Hololens headset.