Our Imperial
A balancing act
Achieving net-zero carbon means actively finding ways to reduce greenhouse gas emissions. Imperial's alumni are at the sharp end.
Our Imperial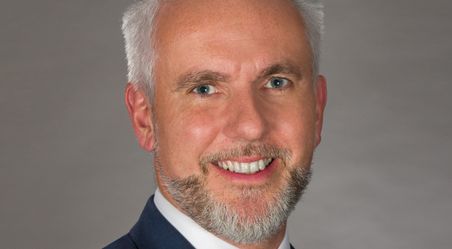 Nigel Jenvey
(MSc Petroleum Engineering 1995) Global Head Carbon Management, Gaffney Cline & Associates
Q. When did you first become aware of planning for net-zero carbon?
My undergraduate degree was in mining engineering at Leeds, where I studied with mature students whose careers had already been shaped by government energy policy (such as closure of coal mines in the UK). I look back at my time at Imperial, specialising in oil and gas, as like drinking from a fire hose of knowledge. Renewable sources of energy weren't really a major part of the energy mix back then, but the fundamental science and engineering, along with the economics of oil and gas shared gave me the building blocks to do what I do now.
Q. How did you move into carbon management?
In 2004 my employer, Shell, asked me to work internationally. I moved to Houston, Texas, intending to gain global expertise and experience beneficial to continued operations in the North Sea. There was a meeting with the other big energy players at the time to discuss joint research, development and demonstration in CO2 Capture and Storage (CCS). The Shell representative from HQ in the Netherlands couldn't make it at the last minute so I stood in and saw an opportunity to apply the capabilities in the team I worked with to emerging CCS projects. By 2012 I found myself appointed as Chair of this organisation, the CO2 Capture Project, a partnership of seven major energy companies working together to advance the technologies underpinning the deployment of industrial-scale CO2 capture and storage.
Q. Do you still draw on your student experience?
I stay in contact with the research coming out of Imperial to understand how research insights in other areas could be applied to carbon management, as there is something new to learn every day in my sector. Studying at Imperial taught me the importance of collaboration, being among multiple different disciplines and cultures and being taught by internationally renowned lecturers. And it taught me the value of being humble, to listen and learn from others' insights.
Nigel Jenvey has more than 23 years of global oil and gas industry experience with several major operating companies.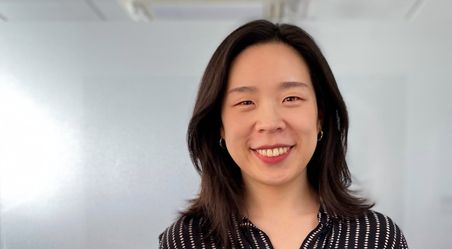 Biqing Yang
(MSc Environmental Technology 2014) Energy Policy Officer at the British Embassy in Beijing
Q. When did you first become interested in environmental issues?
I grew up surrounded by traffic in Tianjin, a major port city near Beijing, so I was aware of air and plastic pollution from an early age. My parents are great nature lovers and we went trekking for our holidays. I felt a responsibility
on my shoulders to protect the natural world, and read environmental biology for my undergraduate degree at Warwick to get the right skills. But through internships, I realised pure science wasn't for me, so I signed up for my Master's at Imperial's Centre for Environmental Policy to learn a more interdisciplinary approach.
Q. Did the course meet your expectations?
The diversity and range of the teaching helped me see how the diverging strands of policy and science fit together when you are studying the environment. The Master's attracted people from all over the world: lawyers who wanted to specialise in environmental law; scientists from environmental engineering; climate change specialists; NGOs; and economists with interests in energy policy.
But we all cared passionately about the same issues.
Q. How did you come to work on energy policy?
Every single day since graduating my positive energy has been focused on the need to address climate change, particularly in China. I worked at Conservation International on nature-based solutions, but I wanted to be a part of the complicated discussion around clean energy transition. I have always seen environmental issues as interdisciplinary and now, in my role at the British Embassy, I am working with many different stakeholders. There are eight different ministries in China involved in formulating policy on electric cars alone. It is really complicated but there are solutions.
Biqing Yang is the policy lead for low-carbon transport and emerging energy technologies at the Foreign and Commonwealth Office, and Energy Policy Officer for the UK Foreign, Commonwealth and Development Office in China, having previously worked at Conservation International in Beijing.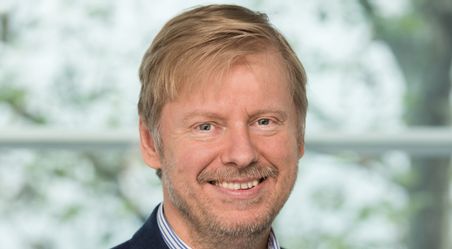 Tim Chapman
(MSc Soil Mechanics 1987) Director, Infrastructure Design, Arup, London
Q. Was net-zero carbon on the agenda when you were a student at Imperial?
I finished my degree a third of a century ago, when the hangover from the oil crises in the 1970s had led to increased concern for building efficiency, through a focus on window frames and lightbulbs. Thinking about low-carbon infrastructure, which has become my passion, was almost non-existent. My experience at Imperial, delving deep into soil mechanics, gave me the technical confidence later in my career to challenge other experts in very different fields.
Q. When did you get involved in low-carbon infrastructure?
In 1992, I started work on Crossrail as a geotechnical engineer. From the outset, Crossrail played a major part in the low-carbon plan for London. I worked alongside architects and social scientists as well as engineers, using the soft skills as well as the technical ones I had acquired at Imperial. It is not just about how you build infrastructure, but also how people will use it. Thirteen years ago, I was asked to advise on a planned zero-carbon black ski run in the mountains behind Abu Dhabi. I thought the idea was bonkers and, thankfully, it was never built, but the issues it raised reinforced my belief that zero-carbon infrastructure is always about the big picture. When you choose to build a new road, you must take responsibility for the whole-life impacts of the scheme and all its users.
Q. Are you optimistic for the future of zero carbon?
The pandemic has accelerated trends in work, transport and leisure and I am optimistic that the post-pandemic world will be better for the environment. But we must learn to create technical solutions in partnership with communities and engage with people as we plan new infrastructure. That not only means becoming technically proficient in a core skill, but also learning to mix social sciences with physical sciences as we create holistic answers for society's problems.
Tim Chapman is a Fellow of The Royal Academy of Engineering, and is chairing the Institution of Civil Engineers' workstream on system level reductions in infrastructure carbon.