Our Imperial / Better online
Digital healthcare makes access to treatment a reality for many more people. Meet the Imperial graduates leading the charge.
Our Imperial alumni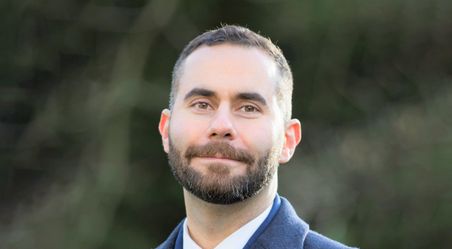 Dr Abdullah Albeyatti (MBBS Medicine 2011)
CEO, Medicalchain and MyClinic
How has digital transformed your work?
I have been a massive advocate for digital solutions in healthcare ever since I started thinking about becoming a doctor. As part of my training, I did a stint at Leeds General Infirmary and was shocked by the pages of notes a patient accumulated before discharge. I set up a template for discharge letters to the GP and Medicalchain grew out of it. We use blockchain technology to securely store health records and maintain a single version of the truth. It is important that we are morally and ethically transparent when it comes to patient records, and that patients own their history. Patients come on a journey with us and choose to be a data donor. And through MyClinic we provide an easy-to-use telemedicine platform that allows patients to connect with their doctors on video wherever they are in the world.
What lessons from Imperial have stuck with you?
The sense that you can always do more. I was intimidated by the level of excellence, and I struggled academically in my early years. But joining the medical football team changed things for me. I mixed with a range of people, and ending up thinking, "If these guys can do it, so can I." The ethos at Imperial is that problems are there to be solved. Now I say that to my patients: "As your doctor, I am here to provide solutions."
What are your ambitions?
I would like Medicalchain to become the 'Google of healthcare', the starting point for all medical consultations and the place where you go automatically to look up your health records. And through MyClinic, I want everyone to have access to specialist treatment linked to their health passport. Imperial taught me that pressure is a privilege, and you are always at the base of the mountain with a long way to climb! When I graduated, I thought I was going to tread water as a doctor for a few years, but I quickly realised that Imperial had set the bar so high that I was in a really good place to succeed at whatever I chose to do next.
Winner of the Emerging Alumni Leader Award in 2021, Abdullah still practises as a locum GP as well as running his businesses.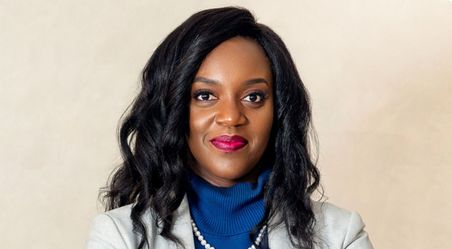 Margaret Mutumba (Master of Public Health 2010)
Founder and CEO, MedAtlas
When did you decide to work in public health for women?
I studied pharmacology as an undergraduate but by the time I got to Imperial, I was sure my future work lay in public health. I didn't want to narrow it down to a specialisation, however, so during my course I did research on addressing bilharzia, an infection from parasitic worms most commonly found in fresh water across Africa, in young children. After graduating, my work addressed malaria prevention, young people living with HIV and maternal mortality in sub-Saharan Africa. As a result of that work, I realised that I loved engaging with women and children. It bothered me as a woman that there was limited understanding of fertility as a biomedical condition. For a child to be born healthy, it starts with the mother, and some women need fertility treatment to be able to have a child.
Is fertility treatment difficult to get in Africa?
It's a huge unspoken issue. There are 54 countries on the African continent and only about 20 of them have fertility centres of any sort. Women face great stigma if they don't produce children and it is difficult to get men to acknowledge that fertility is a two-person issue. One of the great advantages of providing advice online is that it can be done remotely, in the privacy of the home. And at MedAtlas, we provide access to qualified, licensed specialists that our already vulnerable patients would not otherwise be able to reach.
As a student, did you see yourself as a tech entrepreneur?
Not at all – it's certainly been a journey! My father is a physician who worked in public health and my mother is an entrepreneur, so I suppose it is in the genes. I am passionate about providing affordable access to specialist treatment in Africa, not just for fertility but for many other health conditions. And most people have at least a smartphone to get online.
After working in fertility clinics in Tanzania, Uganda, Zambia and Rwanda, Margaret founded MedAtlas in November 2020 to provide a specialist telemedicine platform in Africa, initially for fertility treatment.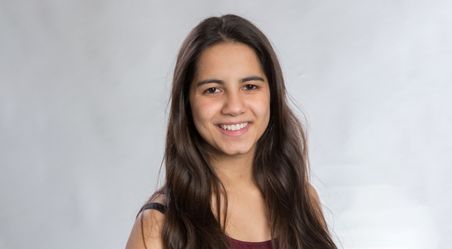 Dr Mala Mawkin (MBBS Medicine 2019)
Head of Market Development, Leva Clinic
How did you get into digital healthcare?
In my first year at Imperial, I signed up to take part in a telephone campaign, calling alumni to ask if they would make a gift to Imperial. One of the alumni I contacted had founded Touch Surgery. I wrote back thanking him for the donation and cheekily included my email in case there were any internships going. I ended up working there in my summer holidays. One of my key messages to students now is to benefit from the alumni network – don't lose that email address! And stay involved. I recently helped on the Clinical Research and Innovation Course for Year 2 Students, and had 22 students come to work with me at Leva Clinic, the UK's first online clinic for pain management.
How has the technology changed?
I started med school at an interesting stage. In 2013, telehealth had only just really started, there were no Zoom consultations,and medical education was not tech-enabled. During my time at Imperial, the course evolved to become much more tech friendly and in my third year we were all given iPads for use on ward rounds. I now enjoy being involved in innovation in healthcare, and helping the NHS embrace new solutions to the challenges it's facing.
How do you see the future for e-medicine?
At Leva Clinic, we give those living with chronic pain access to an entire clinical team, from nurses and doctors to psychologists and physiotherapists, all in one place onscreen, wherever you are based. The whole process is transparent to the patient. I always stress we are providing healthcare, not 'online' care. The online bit is just the means of delivery. I am passionate about patient access, and we can widen that access through technology, whether it is in Malawi (where I worked in an e-Health Research Centre) or rural England.
Recently recognised as one of the UK's most influential people in digital and tech in the 2021 BIMA 100 list, Mala is Head of Market Development at Leva Clinic, which launched the UK's first online chronic pain clinic.